From UA to GA4, Part 1: Elevate Your Digital Marketing Game
In this upcoming article series, I will explore the transition from Universal Analytics (UA) to Google Analytics 4 (GA4).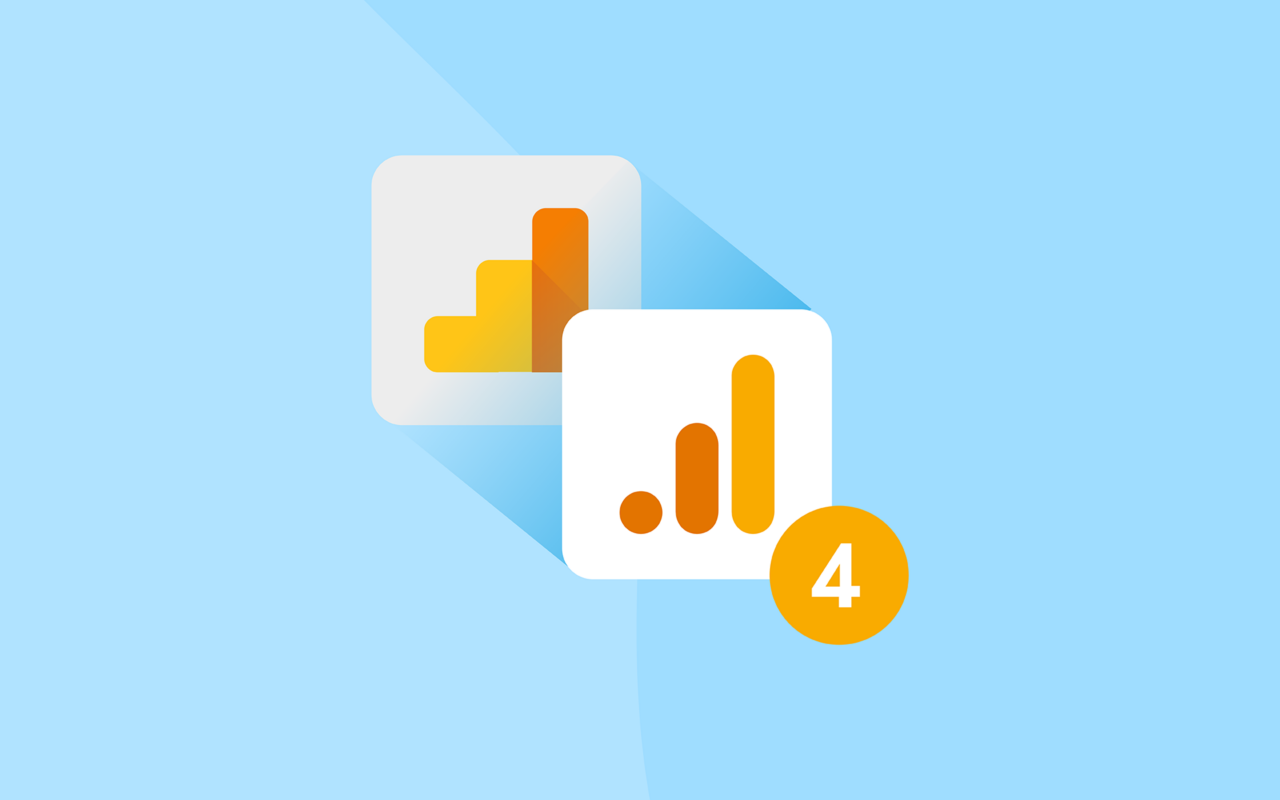 With the transition from UA to GA4, it's crucial to stay up to date on how it can impact your business.
A Marketing Content Manager's Take on GA4
As the recently appointed marketing content manager at eWay (which provides the best CRM for Outlook), I am reminded of the age-old adage:
"Content is king, data is scepter."
I am thrilled to spearhead this series and equip you with the essential knowledge. No, it's not because my new boss told me to!
Update. All articles are out!
Being new to the company, I was really curious to know whether they had already migrated to GA4. Luckily, they had. Such prompt action demonstrates that eWay is prepared for the upcoming changes.
However, it's possible that some companies have not yet completed the migration.
Your company could be one of them.
Hence, I'll do my best to answer all your questions. Why you should even care, how to make a seamless transition, and whether you risk losing valuable historical data from UA.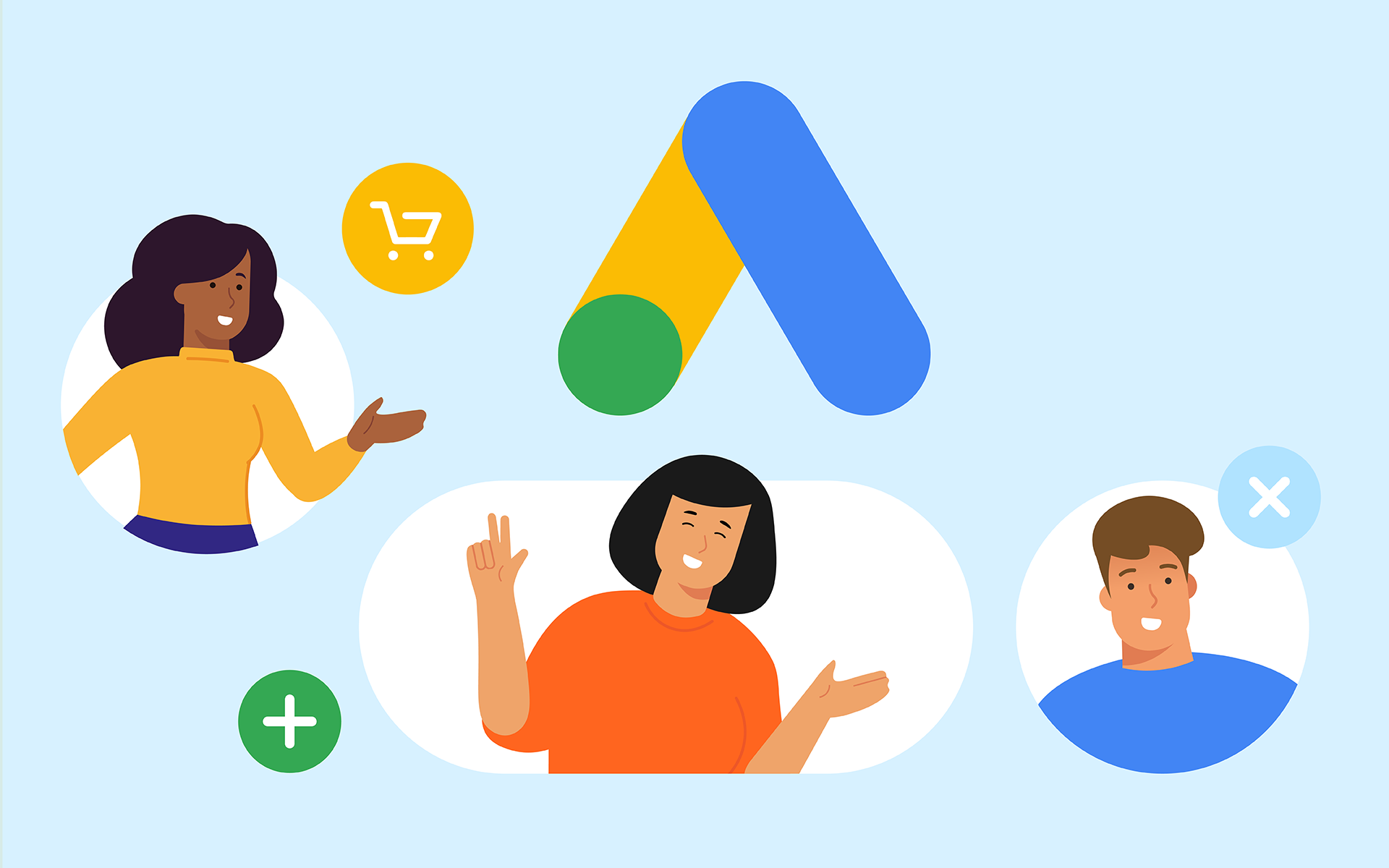 Why Should You Even Care?
Because in today's world, online data plays a critical role in the success of any business. Google Analytics is one of the most widely used tools for tracking website performance and user behavior. So, with the announcement of the sunsetting of UA, it's time to make the switch to GA4.
From UA to GA4. Goodbye and Hello!
As a digital marketer, I was concerned when Google announced the discontinuation of UA. What impact will it have on data collection and analysis? What are the time and resources required for transitioning? Should I be concerned?
I was relieved to discover that eWay had already migrated to GA4. It lessened the stress for me by a lot. This gives me more time to plan and focus on creating content instead.
For those who haven't migrated yet, it's crucial to act quickly. The transition process can be daunting, but it's a necessary step I will help you with. Along with SEO and PPC specialist Zdeněk Hejl.

Sunset dates for standard/UA360 users.
Google Won't Keep Your UA Data Forever
Good news is your historical data won't simply vanish on July 1, 2023. Instead, your UA properties will shift to "read-only" mode. This will enable you to access your valuable historical data for analysis even after July 1.
Beware that Google has announced they won't keep your UA data indefinitely. They currently plan to store the data for at least 6 months. This timeframe may be subject to change though. As a result, after January 2024, data from UA will no longer be accessible.
Pro Tip: Make Use of Data Warehouse
As we move towards transitioning from UA to GA4, it's crucial to export your UA data to a data warehouse. I will name BigQuery, MySQL, or MS SQL. This will help you preserve valuable historical data and analyze it later.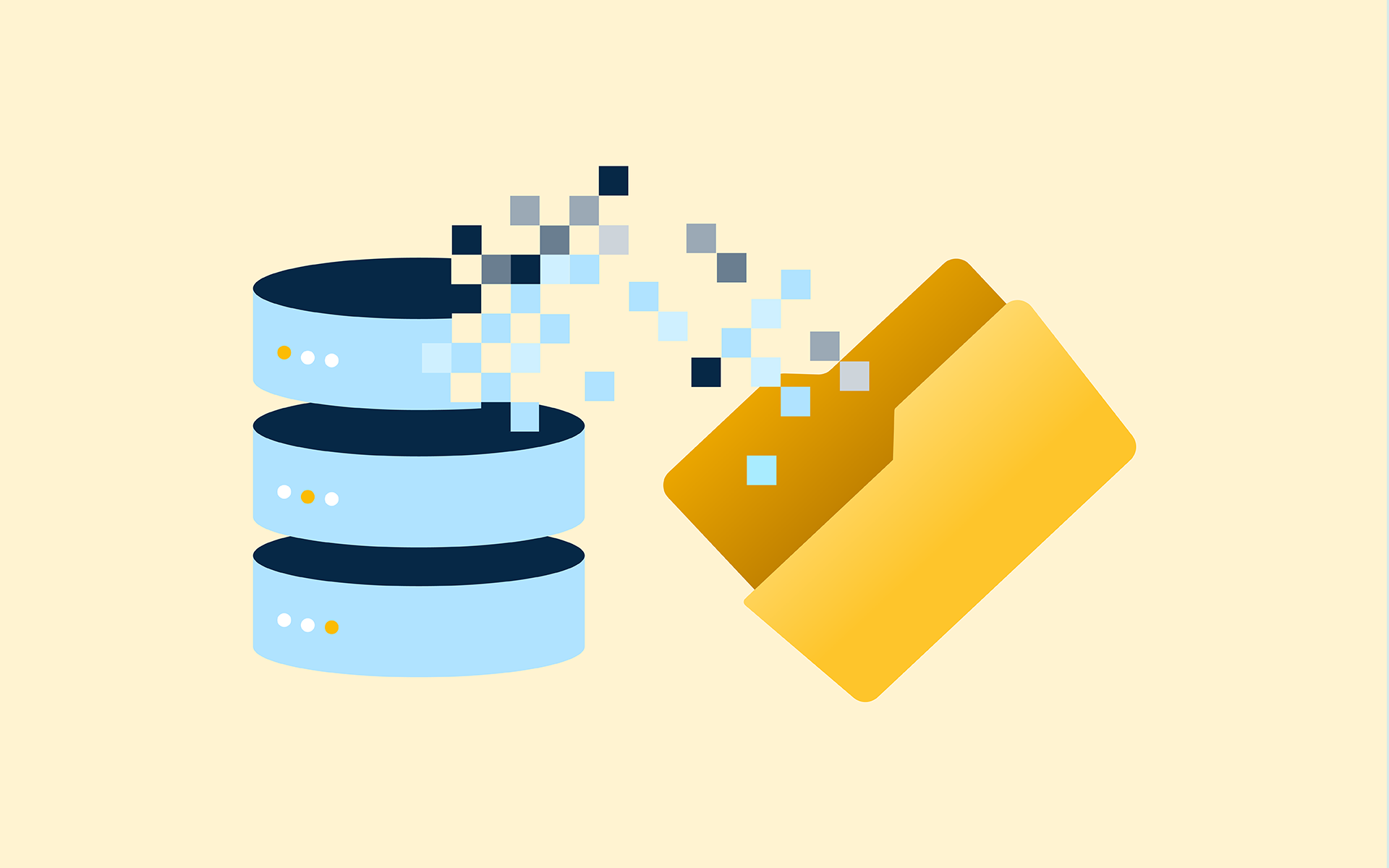 You cannot directly migrate historical data when transitioning to GA4. Thus, exporting it to a data warehouse is an important step.
You can do it manually, via Google Sheets, programmatically through API, or with tools like Hevo or Dataddo. It's worth noting that only the data you select in UA will be copied. There's no way to combine UA data with GA4 data because the services use different data models.
Understanding the Differences: GA4 Outperforms UA
As I dive deeper into GA4, I'm discovering more and more benefits of it. To be completely honest, I'm not aware of all the changes just yet, but the more I learn about it, the more excited I am.
GA4 offers more intuitive and precise control over personal data collection. Machine learning algorithms that generate predictive metrics are a big plus as well. There are also more options for segmentation and analyzing user engagement.
One of the key features is the improved control over personal data collection. This means we can be even more precise about what data we collect and how we use it, while also respecting user privacy.
Besides, GA4 makes it easier to track data across both web and app and offers more options for segmenting. With event-based tracking, it counts every user activity as an event. This will give us even more insights into how people are interacting with our site.
Finally, GA4 allows us to create custom audiences for showing ads with Google Ads. This will help us reach the right people with the right message. Overall, I'm excited about the potential that GA4 offers. I'm looking forward to digging deeper into what it can do for us.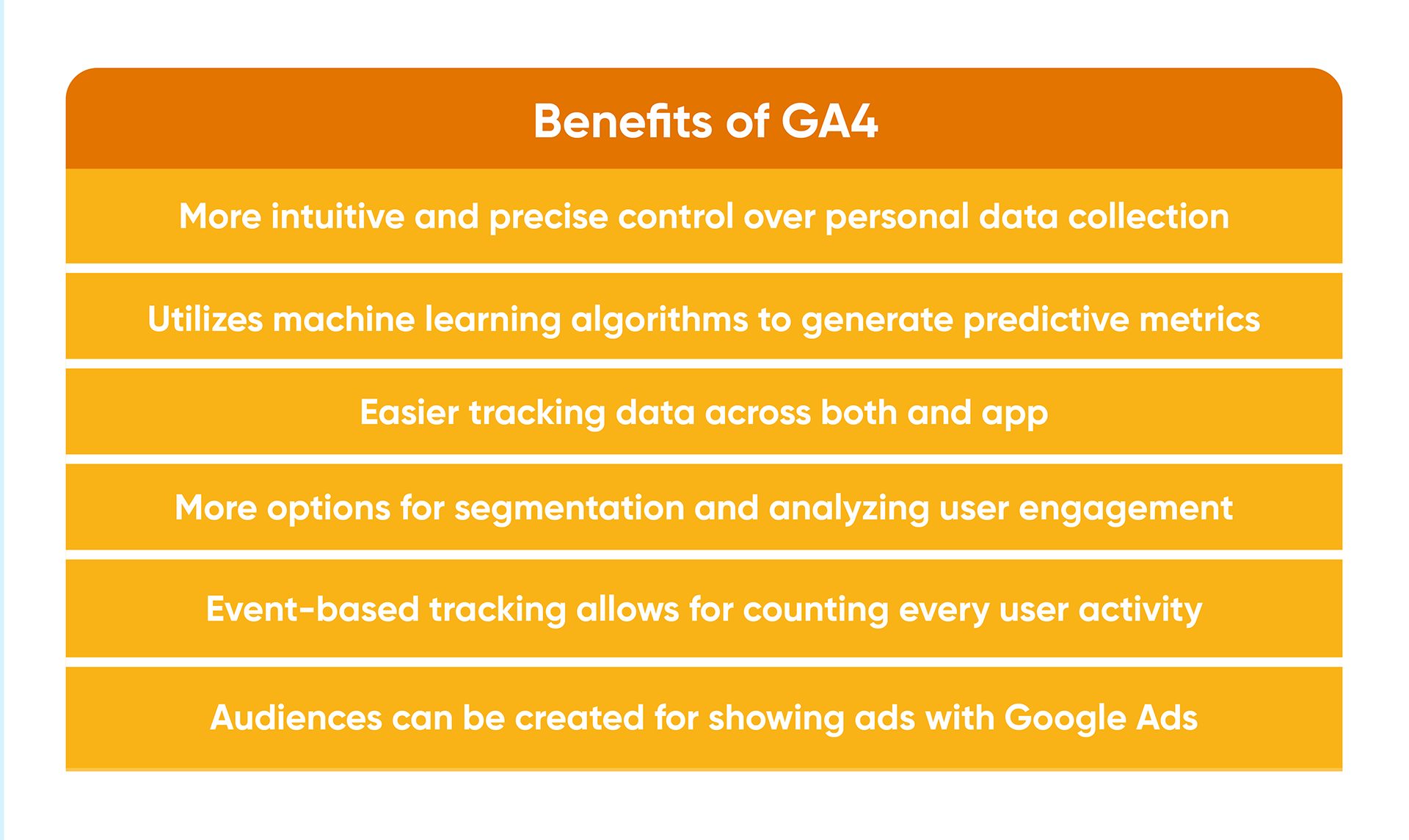 Key benefits of Google Analytics 4 over Universal Analytics.
Your UA and GA4 Numbers Might Not Match
One of the main differences between UA and GA4 is the data model used by each platform. UA collects data at the property level with a tracking ID. GA4 collects data at the stream level via a unique data stream ID.
In practice, the difference between UA and GA4 user metrics lies in their primary focus. UA primarily uses Total users, while GA4 uses Active users. Active users are defined as users who have engaged with a website over a specific time period and is the primary user metric in GA4. It's also used in the default reports available in the GA4 UI.
The rationale behind GA4's preference for active users over total users is that active users can be detected automatically. UA total users require identification through unique identifiers like cookies or user_ids. That's why your numbers don't need to exactly match if you compare your UA reports with GA4.
Note: The Active users metric appears as "Users" in reports.
Several key differences between UA and GA4.
The Countdown is On: Migrate to GA4 Now
With Google sunsetting Universal Analytics in just a few months, it is critical to migrate to GA4. The earlier you migrate, the more historical data and insights you will have in GA4.
Don't know exactly how? No problem!
In part two of our series, we will dive deeper into the complex world of GA4 migration. Zdeněk Hejl will help us with it. We will guide you through the process step-by-step and make sure you don't miss a beat.
Get ready to sail through the waves of change with us!