Cold Email Outreach: The Ultimate Guide For Beginners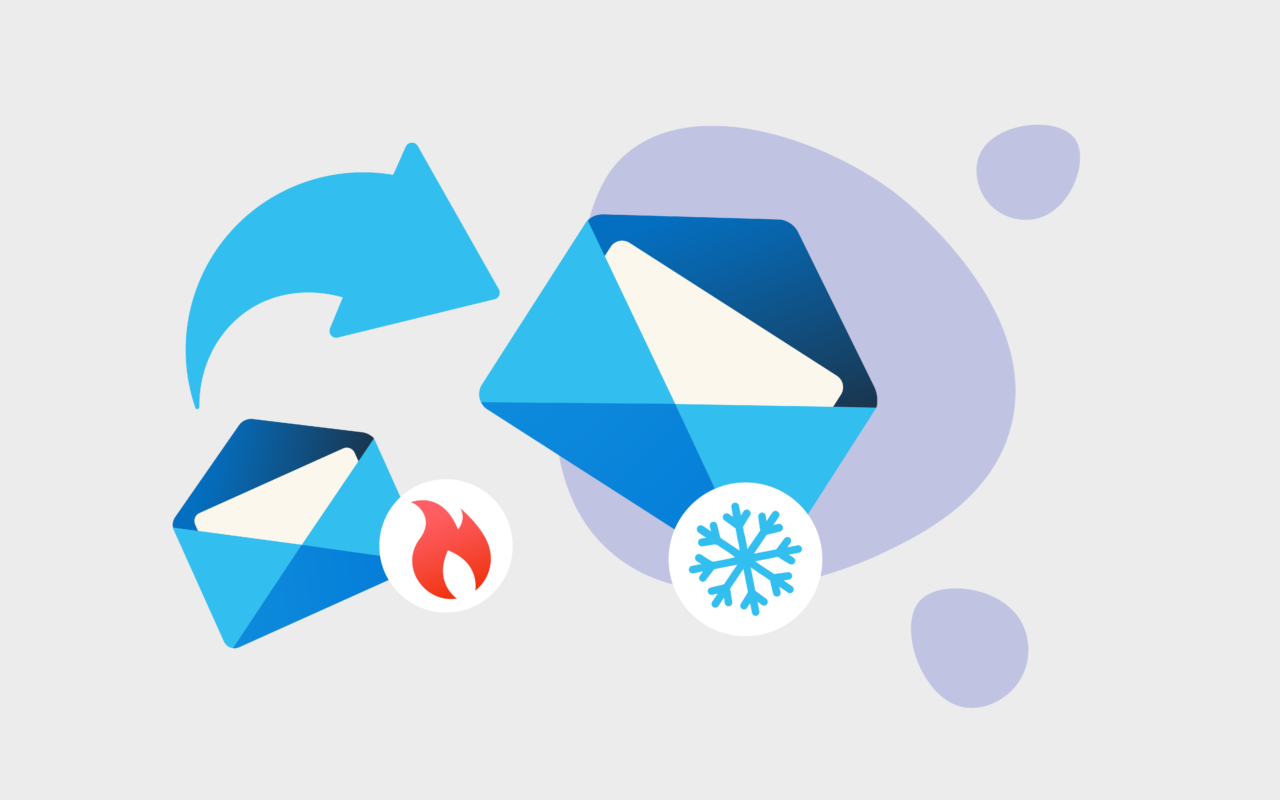 Cold emailing is a powerful marketing strategy and an essential aspect of customer relationships.
Whether you're trying to grow your SaaS startup or boost your ecommerce sales, cold emailing must have a place in your marketing arsenal.
Unfortunately, cold emailing is also one of the most difficult marketing strategies to pull off, and you should be prepared for a lot of rejection and heartbreak as you step into this marketing realm.
In this guide, we'll discuss what a cold email is, why it's worth it, and how not to mess it up (because it's easy to do so).
What is a cold email and why should you send one?
Imagine you're at a business fair. You're minding your own business (pun-intended), roaming around and checking out the different stalls. And suddenly, a person approaches you out of nowhere and starts talking to you.
You feel uncomfortable (and "cold") at first but as the conversation goes on, you discover that he represents a company and is there to create awareness about his business.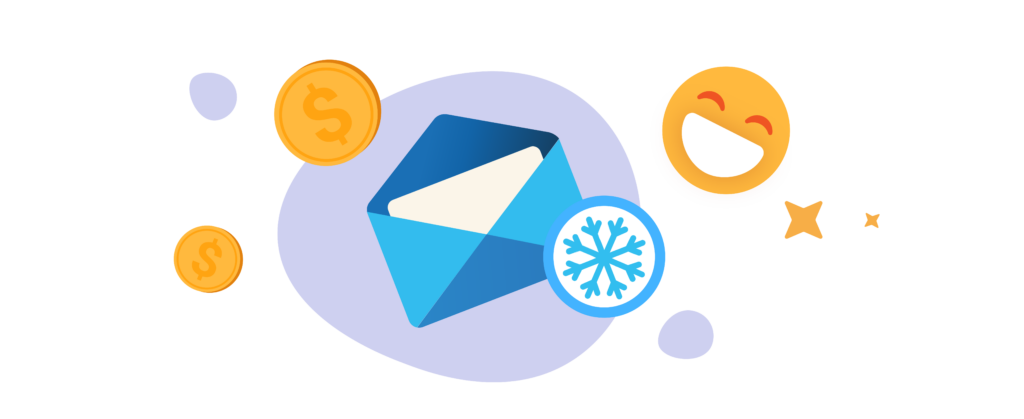 Now shift this scenario into the online world and you get cold emailing.
It's when you email someone who has no idea who you are. In other words, he's cold. And your goal is to make him "warm", which is someone who has some idea who you are and might be interested in your business/request.
Now, there are many reasons why people cold email. Marketing and raising awareness about your business is one. But you can also cold email to start a conversation with an industry expert, build a relationship with an individual, or make a specific request (for example, asking someone to review something you wrote).
But be aware that making unreasonable requests upfront makes for a bad cold email (and we'll discuss this in more detail later).
If you're a freelancer, you can also use cold emailing to find new clients.
Now, is cold emailing easy? No. Is it effective? Yes, and here are some reasons why you should do it:
They are unlikely to be missed by your prospect. If you're able to stay clear of the spam folder of your prospect, it's very likely that they'll see your email. This is in contrast to say a social media pitch or a cold call, which depends on your prospect's immediate availability.
They're unintrusive. Cold emailing is the most unintrusive form of marketing, which is why it's also the most respectful and least likely to turn your prospect off. You're not calling someone, blocking them on their way to work, or disturbing a peaceful afternoon by showing up at their doorstep.
They can be planned very well. You have all the time in the world to choose your words carefully when writing an email. You also have plenty of time to research your prospect's background and craft the perfect email design. This is in contrast to cold calling or approaching someone in person, where things might not go as planned.
They are scalable and personalizable at the same time. And this is a very unique benefit if you think about it. For example, it's physically impossible to personalize cold calling and scale it at the same time (unless you have a thousand people working for you). Similarly, a Facebook ad can have a massive reach but is difficult to personalize. With cold emailing, you can reach out to many people at the same time and make each person think that the message is meant only for them.
How to find prospects for cold emailing?
Okay, so we've defined what cold emailing is and why you should do it. The next thing to discuss is where to find prospects. Your options are using lead generation, buying a list, and using an email-finding tool.
1. Invest in lead generation
Ideally, you should invest time and money into building an organic list using lead generation strategies. Gated content is one good lead generation strategy, where you ask for a reader's email address in exchange for high-quality content. Users who have interacted with your marketing content before are more likely to respond to your cold emailing campaigns in the future.
2. Buy a list (risky)
In some cases, you might want to buy an email list. Keep in mind that this is not recommended but can be useful if you are just starting out and don't have any leads to begin with. It can also be useful if you don't have the time and budget to carry out lead generation.
Now, buying a list is a bit risky, especially if you're going to use it for continuous cold emails. That's because readers might feel that you are invading their privacy and disrespecting them by putting them onto your email list without their permission. This is another reason, why you should always make sure to follow the GDPR guidelines.
Also, keep in mind that if many upset prospects report you as spam, all your future emails will land in the spam folder, ending your cold emailing endeavors.
3. Combine LinkedIn and Voila Norbert
For B2B cold emailing, it's best if you create a list of businesses that might be interested in your service. You then identify the key-decision makers in the company because you don't want to waste your efforts on people who don't have authority. LinkedIn is a great tool for doing this.
The next step is to get the decision-maker's email address. Now, you'll find many ideas on how to do this on the internet but, using an email finder tool like Voila Norbert might be the most straightforward way to do it.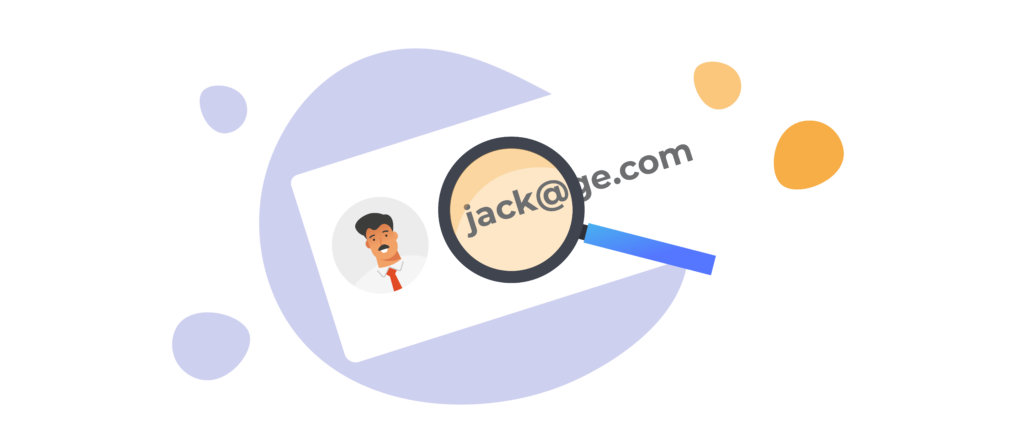 With Norbert, all you need is the name and company URL of your prospect to get their email address. It has an accuracy rate of 98%, which is higher than all other tools on the market today.
Plus, the tool lets you upload a CSV file containing a list of company URLs and names to find emails in bulk, which is very useful when you're trying to reach out to many people at once. You get a CSV of email addresses in return, which can be uploaded to your email marketing tool to kick-start your cold emailing efforts.
How to write an effective cold email?
You now have the email address of your prospect. It's time to discuss how you can write an effective cold email that has a chance of eliciting a response.
1. Make your prospect feel special.
When you make a request to someone in real life, you often start by asking their name or giving them a compliment. While you should be genuine about being nice to someone, you subconsciously know that it's going to increase your chances of receiving a positive response. And this is true in the online world as well.
If you can make your prospect feel special, there's a high chance you'll get a positive response. One obvious way to do this is to mention the name of your prospect in your email.
But many people make the mistake of not going beyond that. Even if they do, they do it superficially before making an unreasonable request, which is a sure-fire way of making your prospect feel disrespected and turning them off.
Before writing an email, try to acquire as much information as you can get about your prospect legally. Then use this knowledge to write an email based on empathy, which is where you resonate with your prospect's worldview, work, and achievements. This will make the prospect feel special and respected.
Complimenting your prospect's work in the first paragraph is a great way to let them know that you've researched about them and chosen to email them (out of all the other companies in the world).
2. Don't forget to introduce yourself.
While you have researched a lot about your prospect, they have no idea who you are. And while it's important to keep the main focus of your email on them, you also want to include some background about yourself and your company.
One great way to do this is to optimize the "From:" line of your email. You want to tailor this according to the general communication tone of your prospect (which you should figure out during your research). A clear mention of your name and company (e.g. Katie from Google) is a good idea.
It's also important to mention if you're someone important or your company has made a big achievement lately. That's because people are automatically attracted to power and success, increasing your chances of getting a reply.
Then, mentioning a mutual friend or connection in your email is an excellent way to immediately turn your prospect into your friend. You're no longer a stranger creeping them out.
Finally, make sure to avoid long paragraphs about yourself. If a complete stranger came up to you in real life and started rambling out himself, would you be interested in knowing him? The same is true for your prospect.
3. Solve your prospect's problem.
Once you've made your prospect feel special and introduced yourself, you might think it's time to make your request or pitch your idea. But before you do that, you must highlight a benefit that your prospect will get from fulfilling your request.
While we don't like to think about it, all of us are a little selfish when it comes to business. And we tend to do a basic cost-benefit analysis before every decision. The same is true about your prospect. What's in it for them?
And the most effective way to convince your prospect to engage with you is to solve a problem that they have. Checking out their social media accounts is an easy way to discover their pain points. If you could solve a problem for your prospect, you're almost there.
End your email effectively.
This part is easy to mess up. You might do everything right and still not get a response. Why? Because you've left your prospect confused about what to do after reading your email. You should be clear about the goal of your email and end it with a clear call-to-action (CTA). A good CTA is:
Written in simple language
Brief — don't make your reader work hard. A line or two should be enough.
Asks for something instantly do-able. Asking for a reply to your email is better than asking to get onto a call with you later during the day (even if you're eventually going to ask for a call).
Specific. Don't make vague requests like "Let's meet during this week". That's because it puts the burden of planning and decision-making on your prospect, which is something you don't want. Instead, ask for something specific like "Let's meet at the London Cafe on Thursday at 9 PM, if that works for you".
You also want to include a well-formatted, professional signature at the end of your email. It should let your prospect know who you are and where they can reach you. Make sure to include necessary contact details but don't crowd it too much.
How to track your cold emails?
Tracking the performance of your emails is important for making sure you're not wasting your efforts in the wrong direction.
The tracking metrics for cold emailing are a bit depressing but you should know they're normal. You're doing good if your cold emails have a:
50% opening rate
10% response rate
10% conversion rate. Conversion is simply when your prospect fulfills your CTA. It can be replying to your email, booking a meeting with you, following you on social media, or anything else you want them to do.
If your metrics are below these numbers, you're missing something. Read this article again and you might find a solution!
Cold emailing simplified!
Cold emailing can be a great way to increase your sales, but only if it's done effectively. By using the tips we've provided in this blog post, you can write cold emails that are both personal and solve your prospect's problem.
Don't forget to track their effectiveness so you can continue to improve your strategy. This includes measuring the opening, response, and conversion rates. Good luck!
About the author
David Campbell is a digital marketing specialist at Ramp Ventures. He helps manage the content marketing team at Right Inbox. When he's not working, he enjoys traveling and trying to learn Spanish.