A Marketers Guide on Crafting the Perfect Email Design
Email marketing has a higher return on investment than other forms of advertising. What's more, it's far more cost-effective than creating a Google Ads or social media marketing campaign. However, you have to do it right or your efforts could not only fail to bring in sales but actually hurt your business long-term. If customers aren't impressed with your emails, they could flag them as spam, which means they're unlikely to see any of your cool new offers or sales pitches. What's more, if too many people flag your emails as spam, your email service provider will take note and all the emails you send out will automatically land in the spam folder instead of the inbox.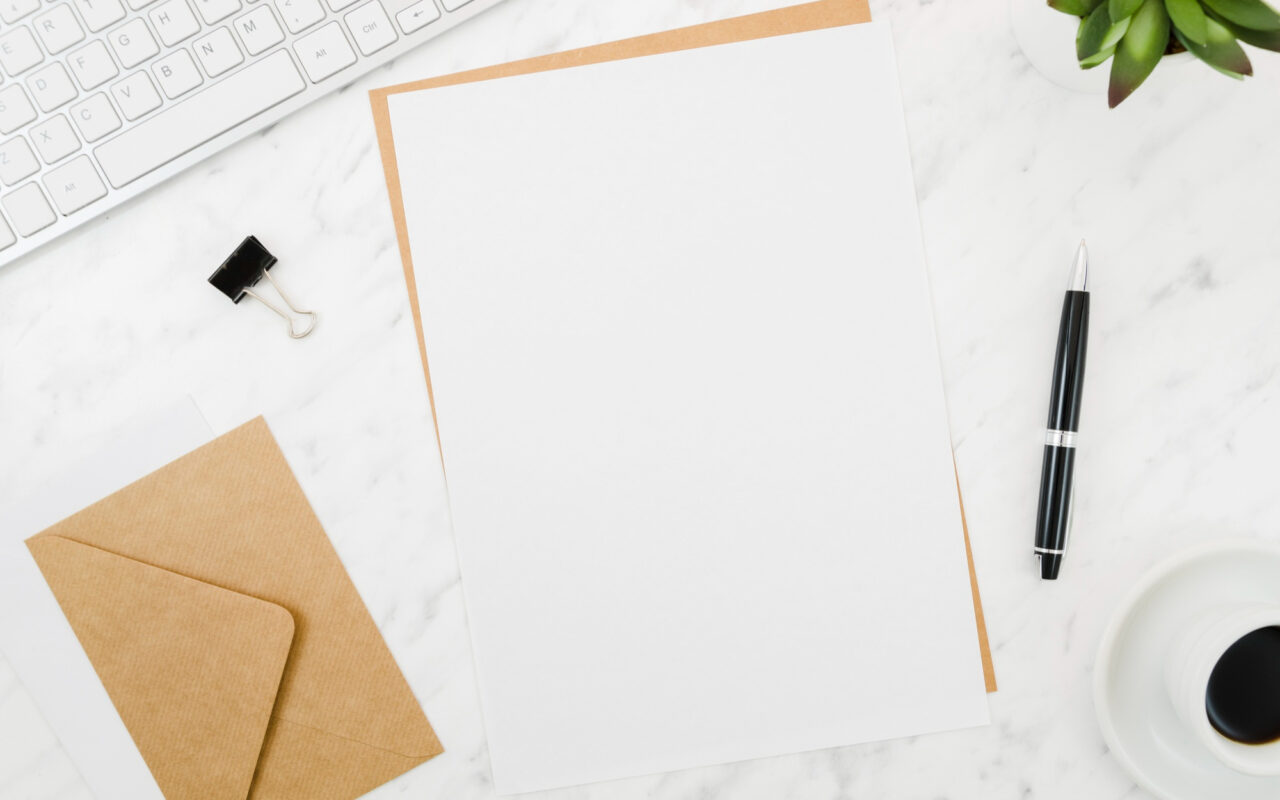 A well-designed email showcases your business in a professional, positive light. It increases the odds of customers reading your full sales pitch and responding by clicking on a link and making a purchase. What's more, creating a well-designed email template also ensures potential customers will remember your business even if they don't immediately respond to one or more of your emails. Following are some tips that will help you create emails that will best meet the needs of those who would be most interested in doing business with you.
Make Sure It's On-Brand
Branding is an important part of developing customer loyalty. It also plays a key role in bringing in new customers. People expect a legitimate business to consistently use the same logo, color scheme, and font for the business name. Make sure your logo and colors are fully represented above the fold in the email, so readers can easily identify you. The text should be consistent in style as well, so readers know what tone of voice to expect from your emails.
If you don't have a logo and/or aren't consistently using the same font and colors for your business name, now is the time to develop a brand design that will serve your business well now and in the future. Start by considering your target audience, products, and services in order to select colors, a font, and a logo that will accurately represent who you are and what you have to offer.
If you are looking to design a logo, check out a list of best logo makers around that can help you get started. Some of these sites offer additional branding services such as policy and slogan generators, website design, and branded merchandise to help generate consumer trust in your company.
Create a Winning Subject Line and Header
The subject line should accurately describe what your email is about. If you aren't offering freebies, for instance, don't give readers the impression you are doing so. Misleading or gimmicky subject lines and headers may temporarily boost your email conversion rate but will hurt your business long-term as readers unsubscribe or relegate your content to the spam folder.
Ideally, a subject line should be no longer than seven words. The header should likewise be short and sweet and should complement the subject line, explaining more about the special offer, brand-new product, social media contest, etc.
Select a Professional Sender's Name
Many businesspeople assume their company should be listed as the sender. This approach can work well for many companies, but it's not always the best for a small business that wants to make a personal connection with customers. Rather, you may want to list yourself or someone from your company as the sender, i.e., "Mindy from The Jewelry Store" or "James from FlyBest". Use only the first name along with the company name, as using a person's full name could cut the company's name from view, leaving readers wondering who the email is coming from.
Approach it with Dynamic Content in Mind
Even the best subject line and header will fall flat if you don't have dynamic email content. To create such content, consider what offer or information would appeal to individuals on your email list. Instead of sending a one-size-fits-all email, you'll likely want to create personalized offers that meet the needs of specific customers. For instance, a company selling products for women will want to create targeted email offers for young women, middle-aged women, and elderly women, all of whom have different tastes, needs, and wishes.
Research indicates that emails ranging from 50 to 150 words in length have the highest response rate. Create an offer that's sure to attract your reader and make your case succinctly, so readers have the time to not only read your content but also click on the call-to-action link.
Regularly test various types of content to see which content resonates the most with your target audience. Does offering regular discounts generate the most sales, or are potential buyers more attracted to new product offerings? Do social media contests generate the most interest, or are your readers more interested in information pertaining to your field of expertise? Try out various types of content to keep readers engaged and track the results to know what content best meets your clients' needs.
Images
Images can increase the click-through rate for your emails but should not make up more than 40% of the email content. They should be sharp, crisp, and accurately depict what they are meant to show. Use alt-text to describe the image, so users get an idea of what the image is meant to show even if they are visually impaired and/or the phone won't read the image properly
Do you need images for your emails?
Optimize for Mobile Devices
A whopping 61% of all emails are opened on a mobile device rather than desktop. This number rises to nearly 75%-86% for young people between the ages of 18 and 34. If your content isn't optimized for a mobile device, the odds are that most of your readers aren't going to bother with it. Use a scalable template for all your emails as such a template looks good on desktop computers and mobile devices alike.
Use a single column layout so mobile phone users can easily read your emails. Keep the format between 500 and 600 pixels to ensure the reader does not have to zoom in and out to read your content. Images should be compressed before use, so they load quickly. The font should be at least 13 pt in size for the email body and your call-to-action button should be 57 x 57 pixels to ensure individuals can click on it easily.
Pay Attention to the Footer
Believe it or not, the footer is one of the most important parts of the email even though readers won't see it until they're done reading the rest of your content. The footer should include your contact details and links to relevant pages on your website. Adding social media sharing buttons can be a good move as it encourages people who like your email content to share it with others. If you are making an offer via email and that offer includes terms and conditions, it would be good to spell these out in the footer to avoid misunderstandings.
Additionally, your email footer should always include an unsubscribe button. It's a legal requirement and ultimately helps your business by ensuring your content is only reading people who actually want to read it, not those who would wind up marking it as spam.
Crafting the perfect email design accomplishes several purposes. It generates trust as your target audience comes to rely on you for accurate, informative, useful content. It develops brand awareness as your subscribers regularly read your content and see your offers. It boosts sales by encouraging people who have bought goods/services from you in the past to do so again.
If you aren't seeing the results you want from your email campaign, or you've started a new business and are trying to figure out how to plan a successful email campaign, read the above tips carefully to ensure you're following best business practices when crafting your email design and creating content. Your design should be consistent and include your business name, colors and logo. It should be easy to view on all platforms and feature a consistent tone of voice. Your content should be short, to the point and attractive to readers. Finally, the footer should make it easy for people to get in touch with you if need be. It will likely take some time and effort to meet the criteria laid out in the above-mentioned points, but the result is sure to be more than worth all your hard work.