5 Creative Ways to Use Social Media for PR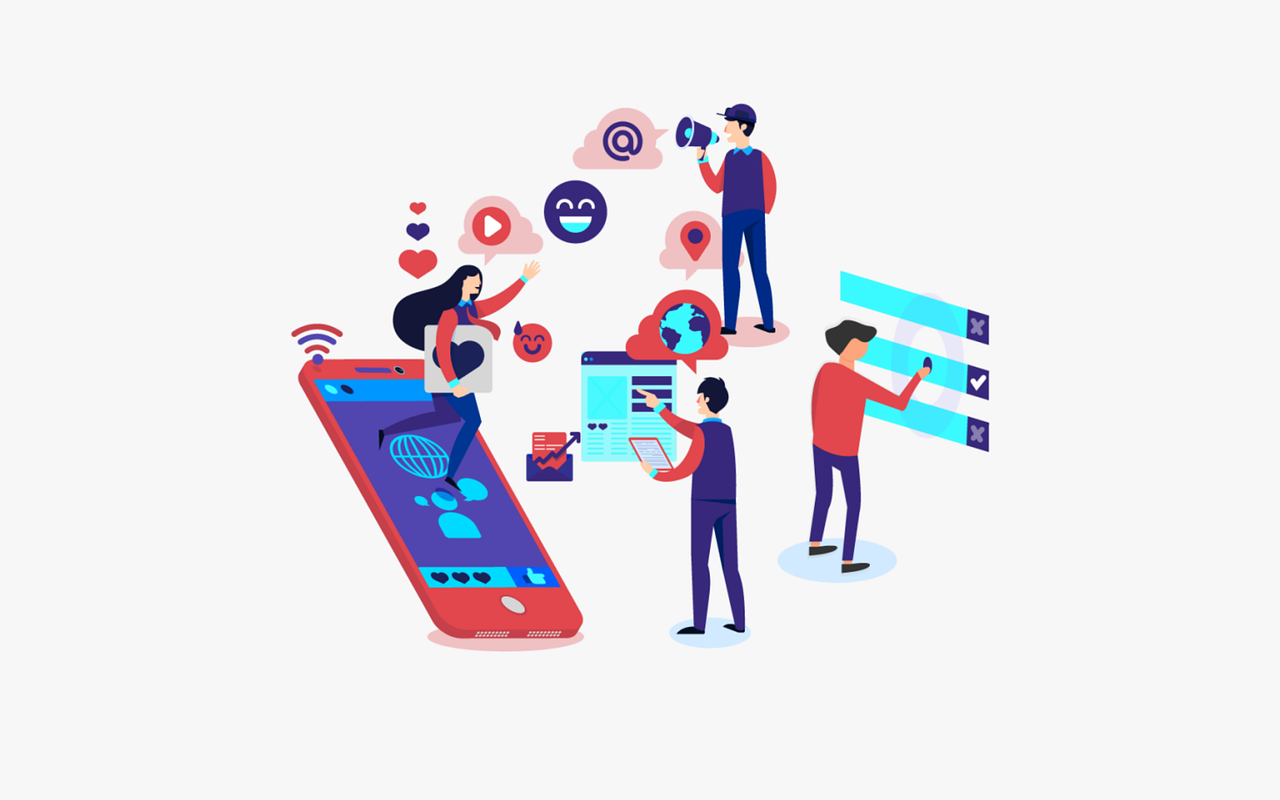 Today, there are many ways to promote your products or services and create the perfect reputation for your brand that it is hard to fail with a PR campaign. In the past, possibilities were limited – media outlets performed promotion through radio, magazines, and newspapers. However, now a vast network of bloggers, podcasters, social media platforms, and celebrities is available for businesses. And these extra tools for promotion and PR are not just additional opportunities either as they can be highly influential and have incredible reach.
A lot of people buy from brands they follow on social media. And all other research will show you the same situation, which means that consumers pay attention to your posts. And if you can keep their attention, you will reach a much bigger and more loyal audience.
There are a lot of ways to use social media in your PR tactics. But it is not necessary to use them all at the same time. Based on the specification of your business, choose the best one that will definitely bring results.
Create a separate strategy for each platform
Each social media platform has its own format of content. So, you need to decide which one is suitable for your marketing efforts and develop a specific campaign. Or you can use all of them, but still, you should take into account their specific characteristics and create different content for each social media site because your audience is most likely different on each platform.
For example:
If you want to create a solid and complex connection with your audience, use Facebook. Via groups, mentions, and CTA (call to action), you will be able to monitor your reviews, promote your brand and engage with your customers.
To increase your brand awareness among influencers and create professional networks, use LinkedIn to connect with people from different sectors and find very useful contacts.
Twitter offers a big character limit, so you may publish all your news highlight events, products, and promotions. Just create the right hashtags. And retweets also will do their job.
If you are good at visual content creation, then Instagram is definitely your platform. A curated grid, cohesive theme, hashtags, and quality content will help you advertise your business, build a community, and share your side of the story. Keep in mind that this social network is focused on visual content. Therefore, when posting photos, choose the most beautiful and well-edited images. Processing of 1 photo by outsourcing companies costs $5-10, rate of freelancers on Upwork is $3-5.
Collaborate with influencers
Probably, it is one of the easiest ways of promoting your brand's promotion. By incorporating influencer marketing, you can enhance your PR efforts. If businesses produce products, sharing free goods in exchange for a, preferably, valuable thought is the simplest way to present your products to your potential clients.
You can collaborate with outreach bloggers and use influencer marketing for blog posts, social media posts, or any other type of content. The most common scenario is paying celebrities to post about your products. However, if it is out of your budget, you can cooperate with various ambassadors or micro-influencers.
Write guest posts
One more effective approach is to promote your brand as a guest blogger. Mainly, if you write for a well-established media outlet as you are using an already existing audience, that blog will let you reach many possible customers.
As a guest blogger, you will not only share your expertise with someone else's audience, but also you will receive a backlink to your site, giving yourself credibility for search engines. Social media platforms provide a great possibility for you to offer expert opinions and directly impact your followers. If you wait for a press release to make the official announcement, most likely, you will miss this opportunity.
Manage crisis via social platforms
You should be careful with your status and reputation. So, if a crisis meets your company, you can always use social media for making publications, reports, announcements, and problem-relevant messages. All those platforms could add some power to your release with solid posts and illustrations. And the main thing – they are your perfect tool for dealing with trouble, managing allegations, and uncovering the real environment or direction of events in no time.
Social media could be helpful in resolving issues with your customers. Consumers who use your product could live their feedback on your social accounts and immediately react. On occasion, if you receive some complaint about anything of your service or product, you can take this review into account and implement some positive changes if needed.
Analyze your audience by using social media
Social pages for a corporation's PR campaign provide a huge advantage. Through Instagram, Facebook, Twitter, etc., you can easily analyze your audience's interests, likes, dislikes, and modern trends. Just by exploring through mentions, hashtags, and tags. Even doing something as simple as a Twitter search can uncover some beneficial information about an audience.
During the last few years, our commercial world has changed, and there are now many various options for getting your message in front of new people. There is no limit to creativity and finding new ways to present your company can be some of the most effective approaches.
So, if you are still a fan of traditional public relations approaches, then it is time to breathe new life into your efforts. It is hard to imagine a better storytelling tool for brands than social media. With the growing digital landscape, all businesses' PR campaigns include social media platforms' implementation because of their relevance, mainstream, and many users.
Use your chance to impart messages straightforwardly to your audience and build solid relationships with the media and bloggers where they are proactively searching for news and assets instead of spamming them with data (like press releases) they essentially do not need or cannot share right away.
Make announcements, releases, post ads, react to feedback, analyze your audience, make live video streaming, and boost your PR campaign. As if your content is perfectly built, you can attract the whole world.
Marie Barnes is a journalist, freelance writer, and editor at Studyscroll. She has worked for many major publications, but she also ambitiously pursues challenging freelance projects. Her love for traveling motivates her to explore the world. Marie wants to inspire people to follow their dreams by sharing her experiences online.