4Ps for Your Successful Marketing Mix
The basic marketing definition teaches us to put the right product in the right place, at the right price, at the right time, and with well-prepared promotion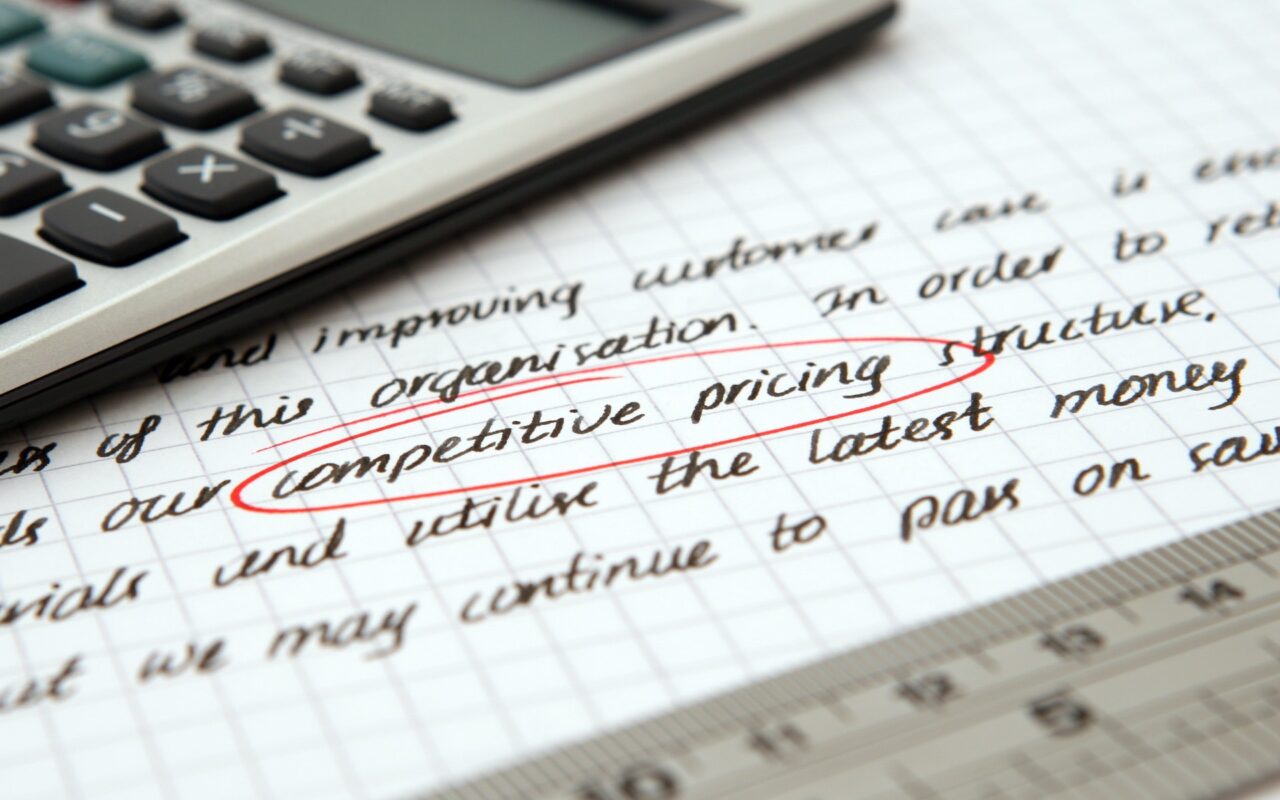 It is pretty simple. You just have to launch a product that a particular group of customers wants, put it on sale some place that those same people visit regularly, and set a reasonable price. Moreover, you have to take a product to market the moment your customers feel like going shopping. To make it short, you have to hit the right shopping season. And there you have it!
So is there anything that could go wrong? If you underestimate one of the four elements mentioned above, the entire marketing strategy can lead to a disaster. No one will be interested in a high-tech bicycle pannier in winter, and you will not succeed with a BIO product that was imported to your customer halfway across the globe.
The price is also paramount. Your target group might not be very happy about the high price of a product, but if you price it too low, it could mean lost sales for your business. Therefore, do not forget to consider these factors when preparing a marketing plan.
The marketing mix is a concept which describes an effective strategy which helps you to take a new product to market. It consists of 4Ps:
Product (or service)
Place
Price
Promotion
To understand the 4Ps correctly, you should ask yourself the below-mentioned questions. Answers help you define the most effective marketing strategy and will be useful during its adjustment. Over time, the context of individual elements will be complemented with practical recommendations and specific procedures.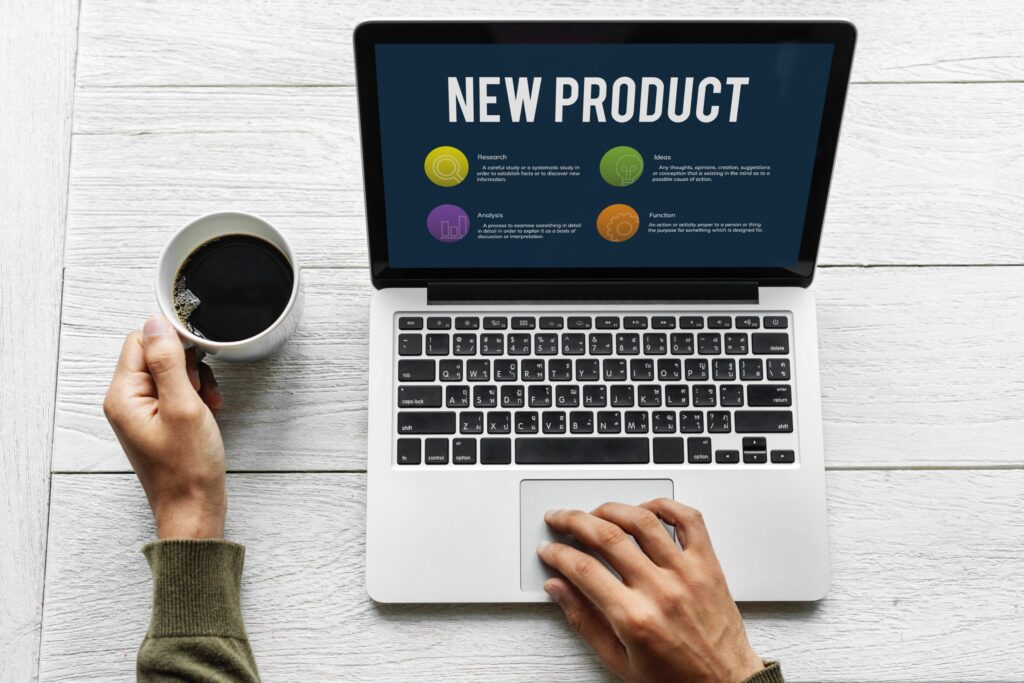 Product or service
What do my customers want from the product or service?
How can I meet their needs?
Are there any features which are too expensive? Did I include any features that my customers will not use?
Where and how will my customers use the product or service?
What does my product look like? Does it create a good impression? Does is have the ideal size, color, etc.?
What is the name of the product or service, and how do I brand it?
How is the product or service different from the product or service offered by my competitors?
How to successfully launch a product?
Shopping patterns are strongly influenced by the generation of millennials who have strong buying power as they make up more than a hundred million consumers. They often favor experience over the ownership of a particular product. Do you remember the unstoppable decline of physical media with music and films? Who would buy DVDs at the time of streaming services? Plus, we have to consider the ecological factor. The company Apple bet on customer experiences and created an "ecosystem" of its rather expensive products.
Do you have the perfect product? Add an interesting story! Find the right influencer and do not be afraid that your cooperation with a familiar face depletes your marketing budget. Try to design your marketing strategy with micro-influencers, the narrowly focused thematically, the better. Your customers are more likely to engage with a blogger who perfectly understands a certain topic than a celebrity promoting a different product every week.
You should also pay attention to the sharing of services and products. According to economist Jeremy Rifkin, car-sharing will be a commonly used service in twenty years, and only a handful of people will own a car. Therefore, you should offer your product to as many people as possible! Bring it to schools, hospitals, and other community facilities. Meet the representatives of local authorities and convince as many people as possible about the benefits of your offer and allow them to enjoy them. It is the best way how to address potential customers, increase awareness about your business, and get plenty of positive PR coverage.
Place
Where do my customers look for my product or service?
How do I reach the right sales channels?
Do I need salespeople? Should I attend trade fairs? Should I sell my product in an e-shop?
What can I learn from my competitors, and how can I differentiate from them?
Where can you find your customers?
Shopping behavior is changing dynamically, and buying is slowly but surely becoming a dialogue. The market environment is made up of human beings, not demographic sectors. Therefore, the dialogue between producers and their customers should look like a fruitful discussion. There are people on both sides of the shopping chain and, therefore, the shopping conditions should be tailored to suit the needs of both parties.
Try to reach your customers outside shopping centers. Promote your product in the place of its actual use. Live marketing can be more than your participation in fair trades with hostesses offering free samples.
A few years ago, Jägermeister outstripped Finnish vodka and became the most imported spirit to the Czech Republic as it was promoted at many summer festivals and other cultural events. Thanks to the perfectly prepared promotion, herbal liqueur become the number one choice for Czech millennials, something that no one believed one decade ago.
Price
What is the value of the product or service to my customers?
Are there any established prices for products or services in my target areas?
Are my customers price-sensitive? Can I gain an extra market share when I reduce the price a little bit?
How do I define the wholesale price?
What is my price compared to my competitors?
What does the price say about your product?
Price considerations are based on the quality of your product, production costs and quality of materials used. Another important factor is the offer of your competitors and their pricing policies, including the acquired market share.
From a consumer perspective, the most important aspects include the added value and price adequacy. Millennials check their phone many times a day and, therefore, it is not a problem for them to get a price comparison within seconds. They require maximum convenience at the lowest cost. New products must count with minimal margins, either because of the costs of an attractive location in a huge supermarket, or the price attractiveness to consumers.
Of course, you can try to promote your product the opposite way and offer handmade quality, limited editions, or establish cooperation with the biggest names in your field. Posting engaging content regularly using social media scheduler is a great way to promote your product. This strategy is not easy and can be time-consuming. However, it pays off, because as we know, high-quality products speak for themselves.
Promotion
Where and when can I reach my target customers? What is the best medium?
When is the best time to promote? What besides seasonality affects the timing of my ads?
How do my competitors promote their products or services? Can their marketing strategy influence my promotional activities?
Promote your product together with real consumers
People do business with those they trust. Therefore, you must focus on the impression your company makes on your employees, co-workers, customers, and experts. It is said that the best advertisement is a satisfied employee. For this reason, do not neglect the internal communication in your company. Do your employees have enough information? Do they know the steps your company is going to take in the near future? Work on a healthy business environment and do not rely on a midnight debate at the Christmas party.
Ask your employees for their opinions, make them part of every important discussion and, if possible, observe their suggestions. You can introduce loyalty programs for employees as well as customers. Last, but not least do not forget to regularly update your social media posts. Do not regret the time that you dedicate to well-managed social network pages.
Communicate with professional media close to your line of business, offer them interesting materials, but do not promote yourself too hard. You can, for example, write an interesting article and promote your company just by the name of the author mentioned at the end of it. The primary value of the article is the know-how presented, which you share with your readers. Gradually, editors will get in touch with you every time they need an interesting article related to your line of business.
Other models based on the 4Ps
It is important to understand the interconnection between the 4Ps, however, you do not have to think about them in the above-mentioned order. Moreover, different sources mention different order, so you can see the 4Ps as place, price, product, and promotion. The marketing mix strategy evolved into 7Ps, which includes people, processes, and physical evidence.
Another model is the so-called 4Cs which enables you to think in terms of your customer interests. It consists of customer needs, costs, convenience, and communication.
The 4Ps model is not necessarily limited to the launch of a new product; you can use it to test your existing marketing strategy. Use the same questions and ask "why" and "what if", such as: What if I reduce the price by five percent? What if I try to broaden the range of models? What if I try to sell the product or service without business representatives? Would not it be better to invest in PR instead of internet advertising? Work with market research and always try to answer as precisely as possible.
If you have a well-defined marketing mix, try to look at it from the perspective of your customer:
Does the product meet their needs? (product)
Can they find my product in the place they shop? (place)
Will they consider that my product is priced favourably? (price)
Do they notice my marketing communication? (promotion)
Keep asking questions and changing your marketing mix until you are sure that it works. Always use the facts and information available. Review your marketing communication regularly and adapt it to the market developments and changing competitive environment.