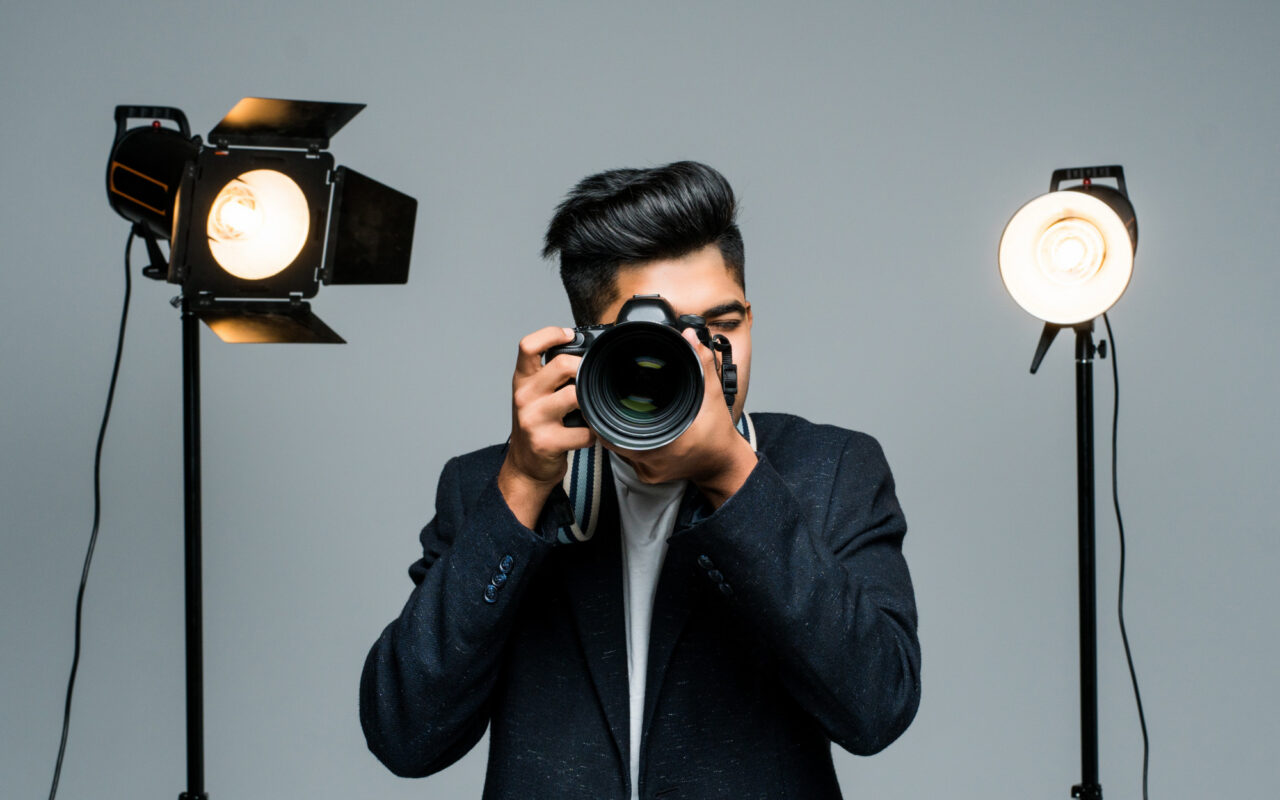 It is easier and cheaper to go to a stock photo site than to hire a professional photographer. That's why these sites are so popular. So where to look for perfect photos online?
Visual identity plays a key role in building a corporate brand. But creating a logo and choosing colors or fonts is not the topic of this article. The goal is to cut out the cost of a professional photographer and at the same time not damage the company's image.
Every penny counts?
If a photo is going to be used to promote a business, it must meet certain criteria. It pays to take time to choose a photo so that the result looks good and is relevant. Low-quality images from free stock photo sites should not appear on the homepage or other important places, like a company presentation. But they can easily be a useful resource for startups or social networking.
In addition to the visual aspect, copyrights are often a neglected issue. Not all photos are available for commercial use. There are different types of licenses, and even the free ones might have certain restrictions.
Selection of stock photo sites
You may know the big stock photo sites such as Adobe, Shutterstock, or the free stock images site Pixabay. But there are many more stock photo sites available. Whether paid or free, you will find different theme offers, license restrictions as well as different quality. In addition to photos, graphic artists and other content creators will often find videos, vectors, illustrations, audio recordings or 3D elements.
So if you decide to browse the stock photo site instead of using a photographer, we have selected the following 40 stock photo sites for you.
Premium stock photo sites
123rf – wide range of images for any non-tech sector
Adobe Stock – well-known stock photo site with a wide range of high-quality images, videos and other formats
Deposit Photos – well-known stock photo site with a wide theme
Death to Stock – unique offer of art photos and videos
Envato Elements – well-known portal with a wide range of formats
Getty Images – another well-known stock photo site with wide selection
Photocase – original lifestyle and art photos
PNG Tree – templates, backgrounds, illustrations and other graphics
Shutterstock – another well-known stock photo site with a wide variety of high-quality images and other formats
Stock Unlimited – portal focusing mainly on lifestyle photography
Storyblocks – focusing mainly on video and audio, it also includes the possibility of editing directly on the website
TONL – culturally diverse stock photos
Free stock photo sites
BURST/Shopify – focusing mainly on lifestyle photography
FOCA Stock – focusing on lifestyle, tech and food
Foodies feed – focusing on food
Foter – focusing on furniture and household
Free Images – wide range of photos
Free Nature Stock – focusing on nature
Freepik – one of the best free stock photo sites, a wide offer, including templates and vector graphics
Gratisography – little crazy lifestyle photos
ISO Republic – wide range of photos and videos
Jeshoots – wide range of photos
Kaboom pics – focusing mainly on lifestyle photography
Libreshot – wide range of photos
Librestock – focusing mainly on lifestyle photography
Life of pix – focusing mainly on lifestyle photography and videos
Pexels – well-known stock photo site with a wide selection of quality photos and videos
Picjumbo – wide range of photos
Pickup image – various theme photos
Picography – various lifestyle photos
Pikwizard – wide range of quality photos
Pixabay – well-known stock photo site with a wide theme offer
Rawpixel – a wide range of photos and graphics
Realistic Shots – photos suitable for social networks
Reshot – interesting source of lifestyle photos and vector graphics
SplitShire – various lifestyle photos
Startup Stock Photos – quality offer of photos with a focus on business
StockSnap – various lifestyle photos
Stockvault – focusing mainly on lifestyle photography
Unsplash – well-known stock photo site with a wide theme offer