What Makes a Good CRM Software?
As consumer behavior continues to evolve rapidly, it has become mandatory for businesses to provide personalized solutions and manage customer relationships more efficiently. This is made evident by the fact that 94% of consumers attributed the chances of repeat purchases to positive customer service experience.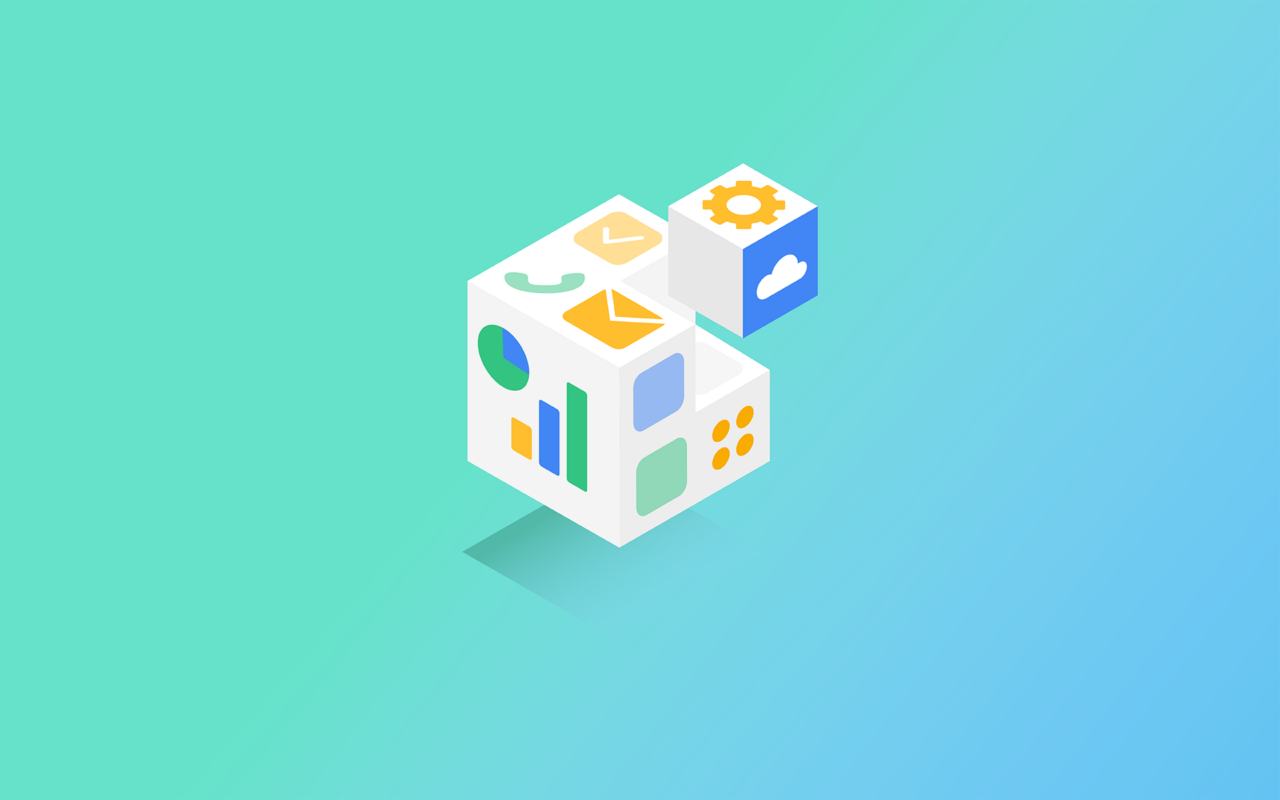 A Customer Relationship Management (CRM) system is essential for any company looking to streamline customer interactions and improve its bottom line. In fact, this software has become vital for smooth business operations and long-term success.
A robust CRM software can simplify customer interactions, speed up communications, and save money by automating routine tasks.
However, it can be challenging to determine which CRM software suits your strategic outcomes the best. It's essential to consider a broader picture when selecting CRM software. This blog will shed light on factors to consider while picking an effective customer relationship management (CRM) system for your organization.
Top Considerations for Choosing a CRM Solution
Let's take a closer look at the top factors you should keep in mind when selecting CRM software.
1. Cross-Department Flexibility
A dynamic CRM software connects various departments allowing them to streamline tasks to serve a common goal, leaving no room for miscommunication. The leadership roles should be able to see the entire sales pipeline and get insight into the current trends affecting their business.
Moreover, make sure that your chosen CRM allows marketing teams to easily access consumer profiles so they can design targeted campaigns and take onboard the sales team for other lead generation strategies.
Product developers are also an essential part of this equation. They can use the CRM to access user feedback about the products and iterate changes more quickly. Support staff can see the whole history of a customer's contacts with your company so that they can provide individualized service.
2. Ease of Use
The most vital feature of effective CRM software is its easy usability. If your CRM hinders your team's productivity, it may not be optimum for your needs.
Effective CRM tools should be multi-functional to serve the whole organization as a central unit. Additionally, the CRM should also include automated workflows and task management features to improve collaboration between teams.
3. Document Management
Document management capabilities can seriously enhance the appeal of CRM software. Not only does this save team members from wasting time switching between applications, but it also helps keep data secure and guarantees everyone has access to the same data.
Improved teamwork is another benefit of using a centralized document management system. Teams can collaborate on a single document in real-time, making edits and offering comments.
The time spent on email chains or in-person meetings discussing document changes is reduced significantly. Furthermore, the use of version control also facilitates the tracking of changes and revisions to ensure that all team members are always working from the most recent version of the text.
4. Collaboration Features
Collaborative features make it easy for team members to coordinate across different departments. This is particularly beneficial when teams are spread across geographic locations or time zones, as it allows for real-time communication and coordination.
The right CRM system improves cooperation and enhances consumer visibility and participation. Moreover, it should effortlessly integrate with MS Teams and MS 365, making it extremely easy and efficient for corporate users to collaborate and communicate.
5. Pre-Built integration
An effective CRM system must seamlessly integrate with your existing tools, such as social media, chat, automated emails, customer tickets, video calls, web forms, and file sharing. This is made possible via a built-in integrator, which ensures smooth synchronization between the CRM system and all the tools required.
By integrating your CRM with other corporate systems and software, you can enhance the effectiveness of your sales-related workflows. Synchronization saves your team valuable time, as they no longer need to switch between separate applications, leading to fewer errors and misunderstandings.
6. Real-Time Reporting
Making the necessary adjustments to your sales and marketing plans is easier when you have access to accurate data. Inaccurate or out-of-date information makes good decision-making difficult, especially if your existing system requires you to create charts from scratch or manually compile reports.
So, it'd best to invest in a CRM that is integrated with a data visualization tool like Power BI. This can help users build comprehensive dashboards and expansive reports in a matter of minutes. Real-time analytics allows you to take decisive action in response to changing circumstances. Additionally, you can better prepare for the future by analyzing historical sales trends, refocusing ongoing efforts, and developing a more robust plan due to the flexibility of the available reports.
A robust CRM system equips organizations with the flexibility and data-driven decision-making they need to thrive in the modern marketplace.
7. Facilitate Training Options
It's vital to consider the available support and training options the software provides. For example, users should be able to get instant support. Apart from having a repository of information and manuals, top-notch CRM software offers multiple ways to reach out for support, such as email, phone, and live chat.
When a vendor offers training, they have materials to assist you and your staff become proficient product users. To get the most out of your software investment, ensure it comes with various training resources.
To fully maximize the benefits of your CRM software, it is important to have reliable support and training options. This ensures that any issues encountered can be quickly and easily resolved.
Conclusion
Your business's performance is closely linked to your CRM system and catalyzes the company's expansion. To ensure seamless business operations, implement a customer relationship management system that is user-friendly and works well with your current systems. This system should simplify your business procedures, enhance customer engagement, and steady income stream.
Choose the CRM that best serves the needs of your business. When you do this, you will be well on your way to accomplishing your objectives and enjoying the fruits of your labor.
Deploy Your Customer Relationship Management (CRM) software The Right Way With eWay

eWay-CRM knows how crucial it is to choose the best CRM software. By utilizing our CRM solution, we have helped hundreds of businesses streamline their operations, improve productivity, and enhance their sales efforts.

We invite you to witness the transformative power of our CRM software, firsthand, by exploring our Success Stories section.