Turn Your Outlook into an Internal Ticketing Software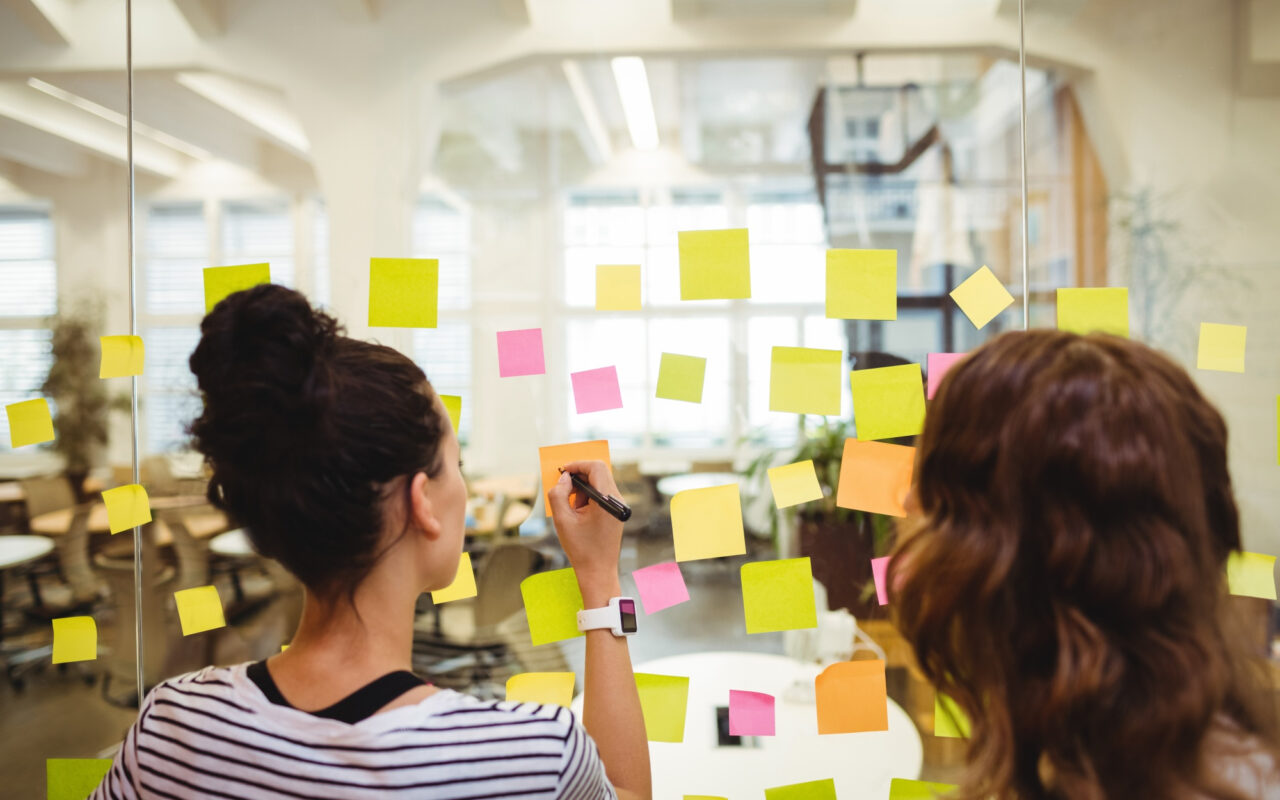 Organizing tasks within a team is not easy. Fortunately, a software can help you keep track of your internal tasks. From each request, you simply create a task assigned to someone on your team and work on it until you complete it. Sound good? If you do not need a system that your clients can interact with, you can turn your Outlook into an internal ticketing software.
When colleagues write their tasks on sticky notes on their monitor or in their journal, you must question them to find out the status of a particular task. Often more than once. Or, a colleague can interrupt you during a challenging task in order to update you. But when their task is directly depending on yours, they have no choice.
An alternative to overwhelming communication can be an internal ticketing software, thanks to which everyone has a perfect overview of any tasks that are in process. Let's look at the use of the internal ticketing feature in eWay-CRM, in which you can access tasks anytime and anywhere. You can use both the Outlook add-on and a web or mobile app.
New ticket in 2 clicks
The first step in working with an internal ticketing software is always creating a new ticket, or in the case of eWay-CRM, a task. A new task can catch you anytime and anywhere - in the hallway at the company's headquarters, in an SMS, Whatsapp or in Teams message on the go, or it can result from a phone call with a colleague. We are often in a hurry, so it is important that opening a dialog to create a new task in eWay-CRM is a matter of two clicks. Then just fill in the subject line and save. It doesn't matter if you are in Outlook, a web browser or a mobile app. You can fill in more details now or later when you have more time.
Most of the tasks usually come by email and if you use Outlook, in eWay-CRM it will be not only the most common but also the most convenient way to create a new task. It also takes just two clicks to convert an email to a task. In the task the subject is automatically filled in, the received email is attached, and if it already exists in the database, the contact is also pre-filled. Then all that remains is to assign the task to the project and start working on it.
Projects and subtasks
The organization of tasks is one of the main benefits that internal ticketing software brings to users. Unlike the sticky notes on the monitor, the hierarchy of projects, tasks, and subtasks associated with it show immediately what needs to be completed before you can continue with your task. In the subtask, you can also directly see who is working on it, you will know its status according to the workflow, and notes or history of communication will also help you.
Projects and tasks in eWay-CRM can simplify your life with other small improvements. If you want to let a colleague know that you really need to them complete a task on time, you can set a reminder with high priority. But beware, if you give tasks high priority too often, the really important ones will not be highlighted among others anymore.
Tasks can also be converted to time sheets in eWay-CRM. It can be used to calculate the costs of the project, the employee's salary, and the like. In addition to the possibilities of the regular internal ticketing system, you can also use the features of a comprehensive CRM system.
Customize the software
For better organization, you can also mark the tickets in eWay-CRM with categories. You can distinguish the nature of the task this way. For example, whether it is necessary to contact the client by phone or email, whether you need to be physically in the office during processing, and so on.
TIP: This method of categorization is excellent for organizing time and work using the Getting Things Done methodology. We highly recommend it if you want to work on your own efficiency and organizational skills. See how to use GTD in eWay-CRM.
For companies that have non-standard requirements for internal ticketing software, for example, because they operate in a specific industry, the task management in eWay-CRM will be significantly streamlined thanks to a wide range of customization options. For example, if you need to use your own task or project identifiers, you can create your own custom fields and customize the form design. Or you can edit the workflow or permissions so that, for example, employees can only edit their own tasks.
The ideal solution for internal use
Are you still hesitant if eWay-CRM is suitable for you as an alternative to a stand-alone internal ticketing software? The key questions are whether you use Outlook and whether you plan to work with tickets only internally. If so, you can enjoy a unique combination of a CRM and a ticketing software in Outlook, thanks to which you can have tasks and projects together with a calendar, emails, contacts or deals in a single app environment. In eWay-CRM you will always find what you need, when you need it.