HR in CRM? Not Just a Nice-to-Have Feature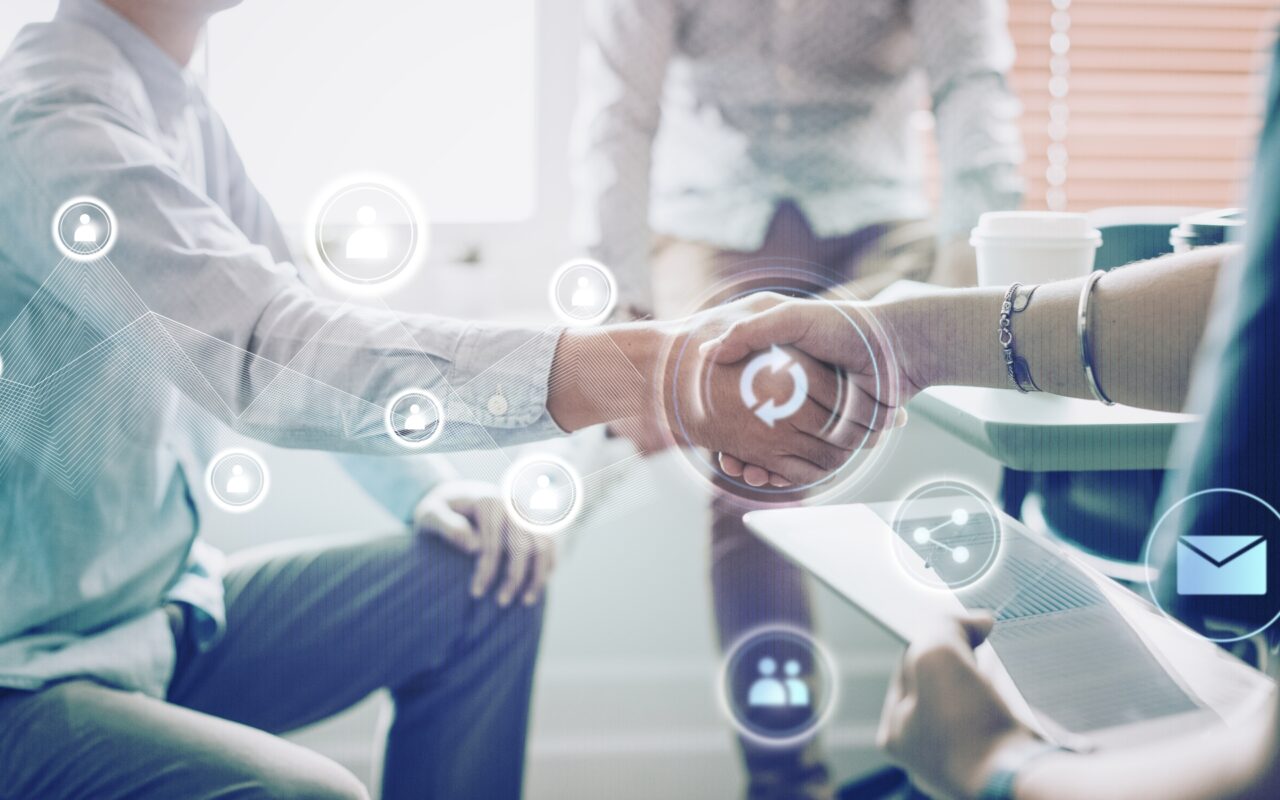 CRM systems are all about customers, but they can also be used in a less obvious way - HR. How can CRM be a great alternative to HR management software?
According to statistics, just 36% of companies with fewer than 100 employees are using HRM software. Why so few? The reason is quite simple. Investing in a HRM system in a small company is expensive. But without a good organization, HR responsibilities can easily become too much to handle. Even when managing a team of twenty.
A CRM system is a great helper when planning human resources. Although its primary purpose is obviously customer relationship management, it can be an ideal solution for HR management of small and medium-sized companies. So how exactly can CRM help in HR?
1. Employee Database Management
Every company needs to store data about its employees. From common ones, such as contacts or date of birth, to less common ones, such as hobbies. Do you prefer a calendar and a journal? Then you need to spend time answering questions like "When is David's birthday? What's Alice's phone number?". But sometimes you have more important things to do in these situations, right?
In CRM, information is easier to find than flipping through a calendar or calling a colleague. You can find everything on the employee card. In addition, employees can find or update their contact information themselves. And, to ensure data security, one of the best solutions is using field tracking software.
2. Benefits
With benefits (and office keys), it's similar to employee data. Have you ever experienced a situation when an employee quits unexpectedly and the Office Manager is on vacation? Finding handover protocols for a company laptop and mobile phone can be a hassle in the moment.
Fortunately, in CRM, you can immediately see on the employee's card what equipment or office keys the employee has. All you have to do is print a new handover protocol and your Office Manager will store it after returning from vacation.
3. Training
If you are unsure which employees have received training, don't ask them. Most will likely answer "I think I did".
In CRM, you simply look at the list of employees and immediately see who missed the training. When they finish the training simply add it to your CRM and upload a signed document to their employee card. Don't forget to set user permissions so that no one can access the documentation.
4. Leave Management
Do you send leave requests in your company by email, or do you print your requests? If so, finding past leave requests could be difficult.
In the CRM system, a leave request takes just two clicks and filling in one mini form. The boss then approves the request. Simple!
5. Time Sheets
Time sheets in CRM are an important tool that do much more than just tracking the number of hours worked, and leaving the rest to you.
Thanks to leave management and time sheets, CRM will prepare data for your payroll accountant. That's not all. After filling in the employee's salary, the worked hours can be automatically included in the project as a people cost.
You can plan human resources as well. This will prevent you from missing deadlines. If you forget that a colleague is working on another project when planning human resources, the system will notify you.
HRM vs. CRM
The day-to-day tasks of HR management can be a big time-waster, so consider a digital assistant to help you and your team save a few hours each week. If you do not need a really demanding HR solution (eg. due to very frequent recruitment), investing in specialized software is an unnecessary luxury. On the other hand, by investing in CRM, you will get a comprehensive solution that connects HR with other areas of business management.