How to Write an Effective Out-of-Office Message
Before going on vacation, it's important to create an out-of-office message. This way, you can fully unwind during your vacation and have a stress-free return to work. But what exactly should your out-of-office message say in order to be helpful for both you and those trying to reach you?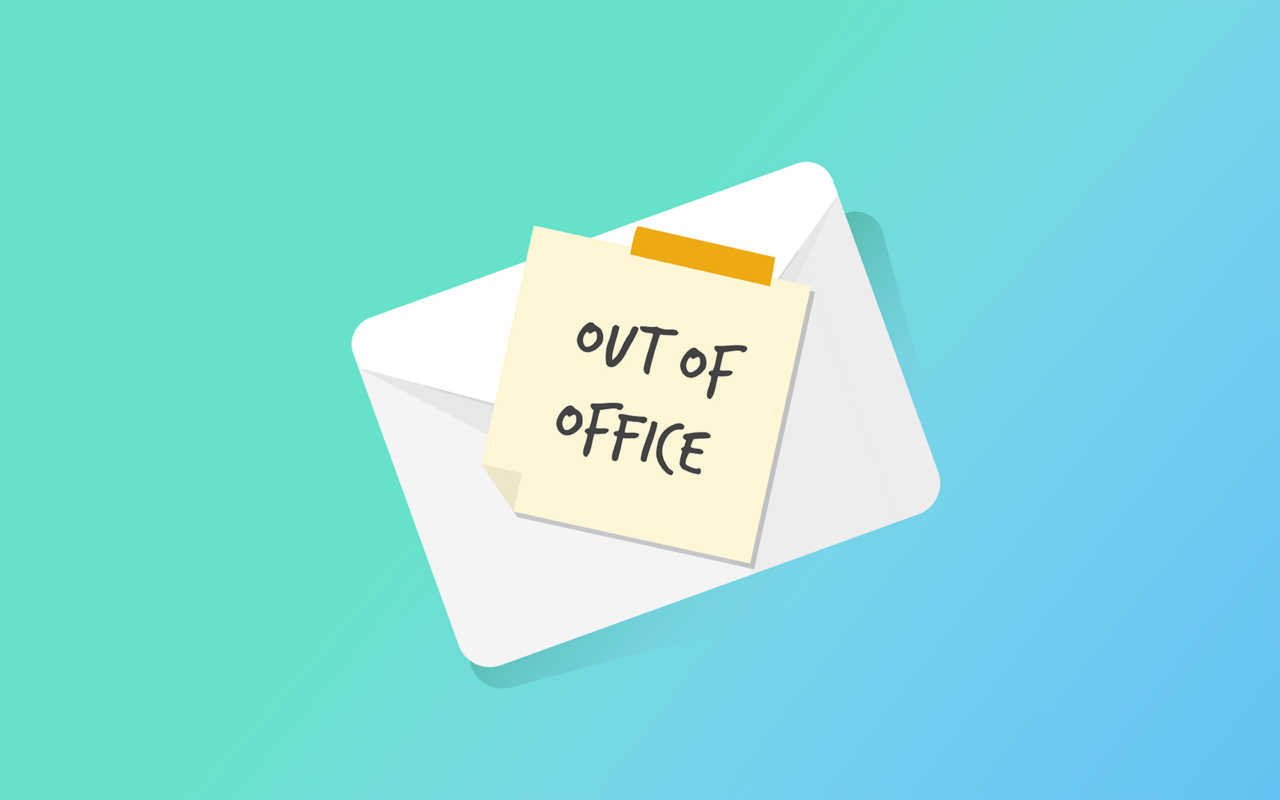 Taking a break from work can be a challenge. However, going on vacation is essential for maintaining a healthy work-life balance. One way to ensure a smooth transition is by setting up an out-of-office message in your email.
In this article, we'll help you craft a message that ensures your peace of mind while away from the office and provide a step-by-step tutorial on how to set up an out-of-office message in Microsoft Outlook.
So, let's get to it!
What an out-of-office message should contain
Each out-of-office email should contain the following information, allowing the sender to solve the problem even during your absence.
So, what to include in your out-of-office message?
Date of your time off/return — The date in the message is really vital. It is the only way for the sender to know that the message is up to date and to find out when he can contact you again.
Contact a representative — If the sender's issue can not wait until your return from vacation, contacting your colleague will usually save the situation. So don't forget to state the name, email and, if possible, the phone number of the colleague who represents you.
The basic automatic reply may look like this:

Thank you for your email!

I am out of the office from April 28 until April 30 and will return on May 3. I will reply to your email as soon as possible upon returning to the office.

In urgent cases, please contact my colleague (name) at (email).
What else can an out-of-office message contain
In addition to the necessary information, the automatic reply may contain a number of other details. It is up to you to decide what is really important and desirable for your message.
Phone number for urgent cases — If it is possible to contact you by phone in urgent cases, you can include your telephone number in the automatic reply. However, the caller will likely assess the urgency of the situation differently than you would.
Sign for urgent cases – Just as you can provide a phone number for urgent cases, you can instruct the sender to write [URGENT] in the subject of the email. This way you can occasionally check urgent matters during your holiday and respond to them as needed.
Sales/marketing message – Out-of-office emails should not be too long. It is not exactly a typical advertising space. However, if you are going to a trade fair for example, where you could meet suppliers and customers, it is convenient to mention this in your auto-reply. It can also be beneficial to refer customers to a specific page of your website if you know they will be looking for information about a specific product or service during your absence.
Joke – We really don't recommend joking in auto-replies. There is a great risk that the sender will not understand your joke in the moment. However, if you are really sure that your corporate culture is sufficiently relaxed and your email will certainly not offend anyone even in urgent cases, you can try to do so despite our warning.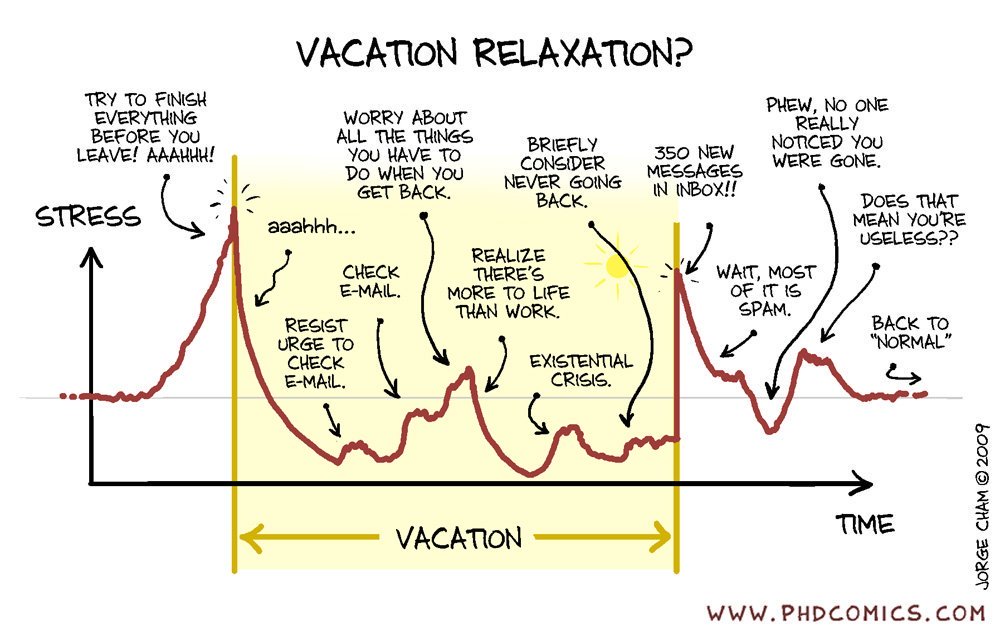 Of all the humorous out-of-office emails on the internet we found this graph tracking the level of stress during the holidays the funniest, and at the same time the most relatable.
How to set up an automatic out-of-office message in Microsoft Outlook
Do you have your out-of-office message written? Great! Now it is time to set it up. If you do not know how to do it, use our detailed instructions how to set up your automatic out-of-office replies in Outlook:
Open Microsoft Outlook and click on "File" in the top left corner of the screen.
Select "Automatic Replies (Out of Office)" from the list of options.
In the "Automatic Replies" window, select "Send automatic replies."
Set a start and end date for your out-of-office message. You can also choose to send replies to people inside your organization, outside your organization, or both.
Type your message in the text box.
If you want to set up different messages for people inside and outside your organization, click on the "Outside My Organization" tab and repeat step 5.
Once you've finished crafting your message(s), click "OK" to save and activate your out-of-office message(s).
That's it! Your out-of-office message is now set up and ready to go. Remember to turn off your automatic replies when you return to work so that you don't miss any important messages.
Conclusion
Setting up an out-of-office message before going on vacation or taking a leave of absence is a crucial step to ensure a stress-free return to work. By providing clear and concise information about your absence, you can help manage the expectations of those who are trying to contact you and ensure that important matters are attended to in your absence.
With the step-by-step guide provided in this article, setting up an out-of-office message in Microsoft Outlook is a simple and straightforward process. So, whether you're taking a well-deserved break or simply need to step away from your email for a few days, setting up an out-of-office message can help you relax and enjoy your time away from work. Also, do not forget to check Top 10 Microsoft Outlook tips and tricks to increase your productivity.