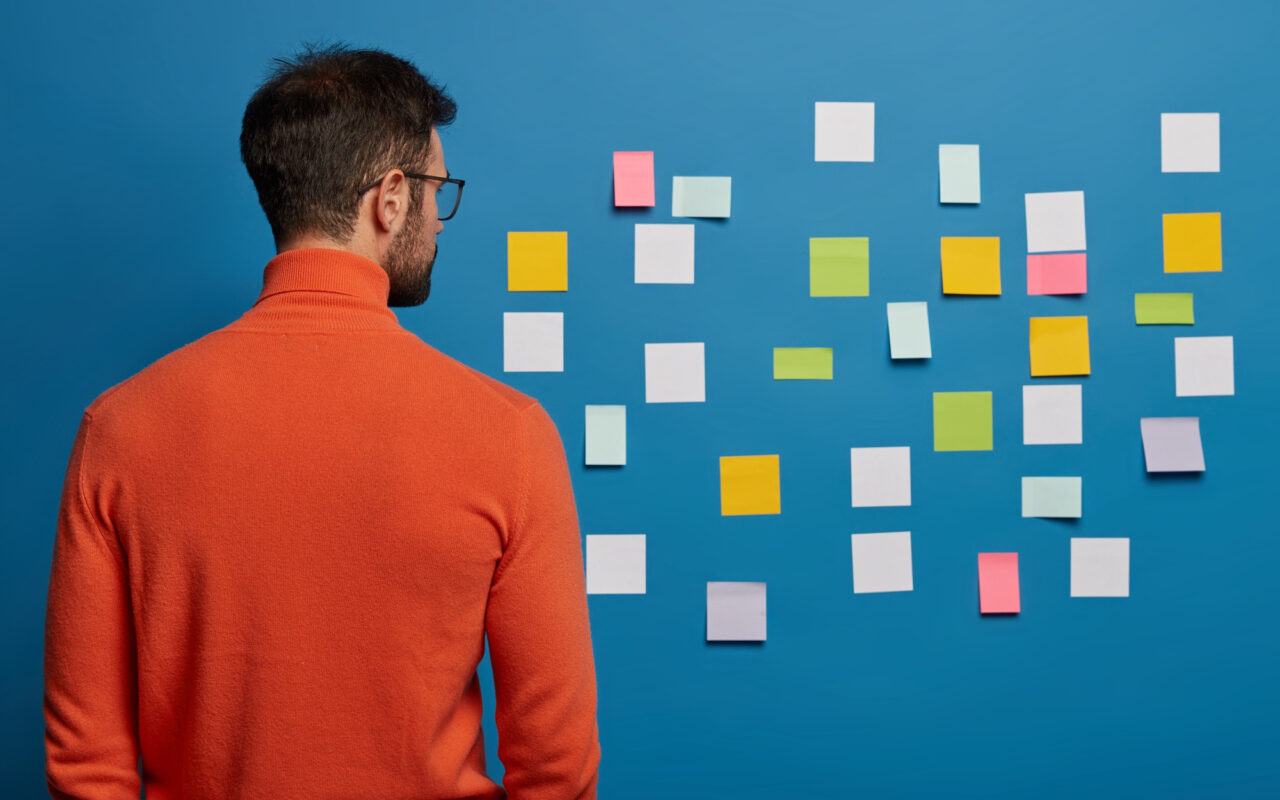 Are you trying to find your work-life balance? Get inspired by the Getting Things Done (GTD) methodology and become the master of your time. Just learn a few basic principles and you will be able to tick off the tasks one by one.
When working alone, it is often enough to drink a cup of coffee for greater productivity, but office environments are something different. Stress might have a negative impact on project managers, marketing managers or sales reps. The art of task management is therefore as valuable skill as any other skill that you need to study.
That is why in 2001, American coach David Allen came up with the Getting Things Done methodology, which he described in his bestseller Getting Things Done: The Art of Stress-Free Productivity. As the name suggests, the ability to manage tasks according to GTD can not only handle more tasks, but also get rid of stress.
Reach inbox zero
One of GTD's main rules is to keep your inbox empty. Of course, it does not mean to check your email inbox every 5 minutes. But no one wants to go home knowing that many unprocessed orders, business cards or emails are waiting at work.
There are more inbox folders, not just the one in Outlook. You can also collect requests from colleagues directly or check missed calls in the mobile phone. Inbox can be every place where requests from other people go.
GTD tells you to check all these inboxes a few times a day and deal with requests in one of the following ways:
Delete if the request is not actionable.
Delegate when someone else can (or must) take care of it.
Do it immediately if the action does not exceed 2 minutes.
Schedule it for later if the action will take a while.
It is really not necessary to look to the inboxes all the time. Before you get used to it, you can set an alarm for every 2 hours. You can then use the time between processing the inboxes to work on tasks from your to-do list.
Keep only one to-do list
When managing tasks, keep in mind that there are many inbox folders like email, phone, or a chat app. But once you collect the tasks, remember there should be only a one to-do list.
It can be pen and paper, sticky notes on the monitor, to-do mobile app, Microsoft OneNote, or you can use eWay-CRM to manage tasks. Each solution has some pros and cons.
The idea is quite simple: If you find that the task from your inbox needs to be put on hold, schedule it in your to-do list. It is not possible to keep multiple to-do lists under control.
Organize your tasks
According to GTD when planning tasks, in addition to the deadline, we also set the context - which should be in line with an environment in which we can work when processing the task. Therefore, contexts are often called Office, Call, Email or Read and Think.
This way you are always sure that you work on the right task. The choice depend on whether we currently have a table, chair and computer available or we are on the sidewalk and we only have a mobile phone available. While you are waiting for the train, we can reach for the tasks with the Phone context and make a few calls. Other tasks, on the other hand, require a deep concentration and a proper cup of coffee. Or if you don't feel like calling your clients, you can choose to respond to emails.
That is great about contexts. You have control over what you want to do.
Create sub-tasks
When managing tasks, it is easy to make the mistake of scheduling time-consuming tasks, which we tend to postpone. Unfortunately, the planned deadline easily becomes unrealistic this way.
However, this can be easily prevented by creating a project instead of a complex task and linking it to clearly defined sub-tasks, from which it will be clear how time-consuming they are. For example, the task named Create a draft of contract sounds more likely that it can be completed in the afternoon than the task named as one whole project, which takes several days to complete.
Review frequently
Since we can not process all tasks immediately, it is also vital to review scheduled tasks regularly. It is ideal to make coffee every morning, check yesterday's tasks and make a plan for a new day. It won't take more than 5 minutes. On the contrary, someone prefer to do a daily review at the end of the day, when they no longer have the energy for anything else.
The tasks need to be viewed also from a weekly perspective. Thanks to this, we can better schedule work for the coming week, or review entire projects or re-evaluate goals from a longer-term perspective (once a month and once a year).
Getting started with GTD
Putting Getting Things Done into work is no superhuman task. It is only necessary to get used to habits that are based on GTD. You can start right away:
Choose the right tool – pen and paper / OneNote / eWay-CRM/ Evernote alternative
Create contexts - in eWay-CRM it is Categories
Check your inbox
Schedule tasks for each day
Engage and get working
Did you find out after a few days that you still have loads of tasks? Nevermind. It is said that it is necessary to repeat the activity for 21 days in a row to create a habit. Don't give up and don't be afraid to start again. Before your new attempt, you may enrich yourself with knowledge from the eWay-Book GTD in eWay-CRM.