8 Best SaaS Management Platforms to Help You Organize All Your Online Tools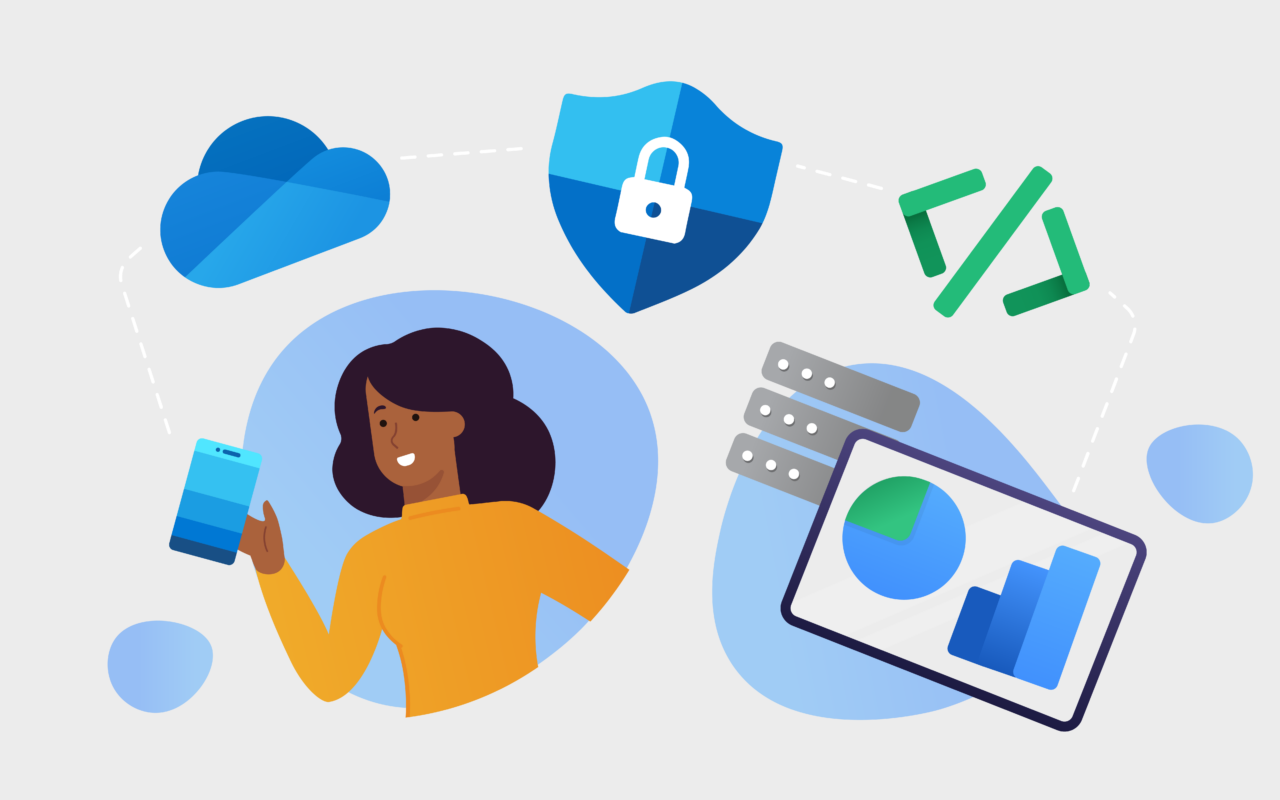 The reliance on remote work has produced an unprecedented demand for business software. Businesses have become overnight residents of Zoom and several other software they use on a daily basis, for the long haul. Companies have adapted to a new reliance on software to communicate, complete tasks, and remain engaged.
It is no wonder, therefore, that by 2025, 85% of all apps used by most businesses will be based on SaaS..
Thanks to the simplicity with which SaaS tools may be implemented, small teams, business managers, or even solo entrepreneurs have begun utilizing them quickly. This has resulted in a boom of SaaS applications in many companies.
In fact, Okta clients are installing an average of 88 applications, a 22 percent increase over the previous four years. According to Henfield, businesses with more than 2000 employees have an average of 175 apps, while smaller businesses (under 2,000) have an average of 73 apps.
Managing this volume of applications has become a top issue for businesses. They understand that when there is too much software in the way, productivity and effectiveness suffer, not to mention the wasted money and impact on team motivation.
This is where SaaS management comes in.
SaaS management platforms assist businesses in reducing risks by managing their technology portfolios, increasing the value of software services delivered, and boosting user effectiveness.
In this article, we will talk about the 8 best SaaS management platforms to help you organize all your online tools.
8 Best SaaS Management Platforms to Help you Organize all your Online Tools
Today, you can easily select a SaaS management platform that matches your unique needs. That's because there are several suppliers delivering independent SaaS management and conventional SAM suppliers offering SaaS components to their products.
However, to make the choice easier for you, here is a list of the eight best SaaS management platforms that will help you better manage your online tools.
Zluri
Link Sourcery
Better Cloud
Augment Engage
Zylo
Productiv
Snow
Blissfully
Read on to read the reviews in detail.
1. Zluri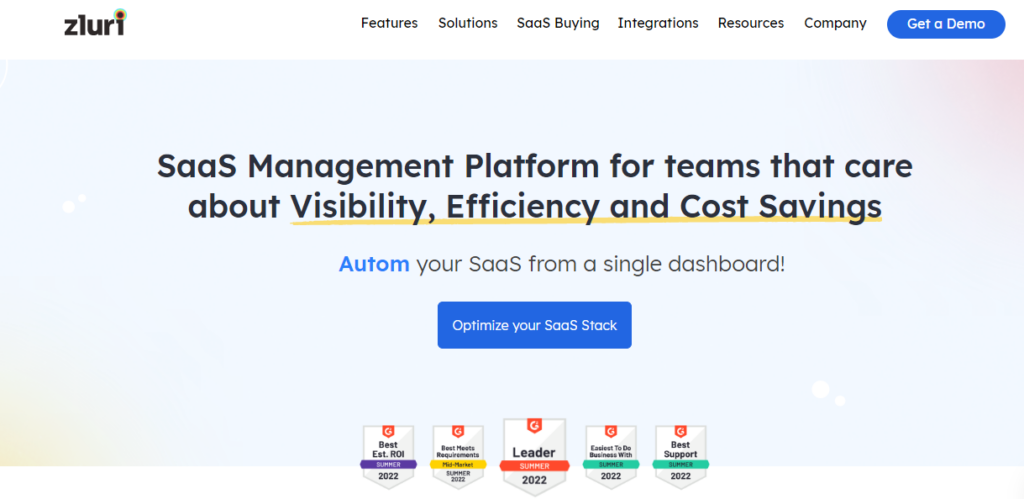 Zluri is a SaaS management platform that is data-driven and focused on administration, efficiency, app discovery, and compliance. It helps you save money by deleting duplicate apps, identifying underutilized features, and merging applications that perform similar duties.
Zluri's SaaS spend management feature can help you manage all your app spending thereby eliminating any excess expenditures you incur due to duplicate apps, forgotten cancellations, and un-revoked licences.
The software can also automate several IT operations like procurement, onboarding, and renewals. The removal of vulnerable apps and the management of compliance issues increase security.
Pricing is not publicly published, however, firms with fewer than 25 workers can sign up for a free trial.
2. Link Sourcery
Link Sourcery was founded by SEO industry veterans with almost a decade of expertise in obtaining important backlinks for their clients. During that time, they've gained a thorough understanding of how to secure connection placements and built a system to streamline and administer the process at scale.
Link Sourcery, unlike most other marketing tools, does not disrupt your productivity or add new duties to your to-do list. It actually focuses on removing unnecessary tasks so that you can submit better pitches more quickly.
You may acquire links from popular newspapers without spending a lot of money, whether you're a freelancer, agency, or brand.
3. Better Cloud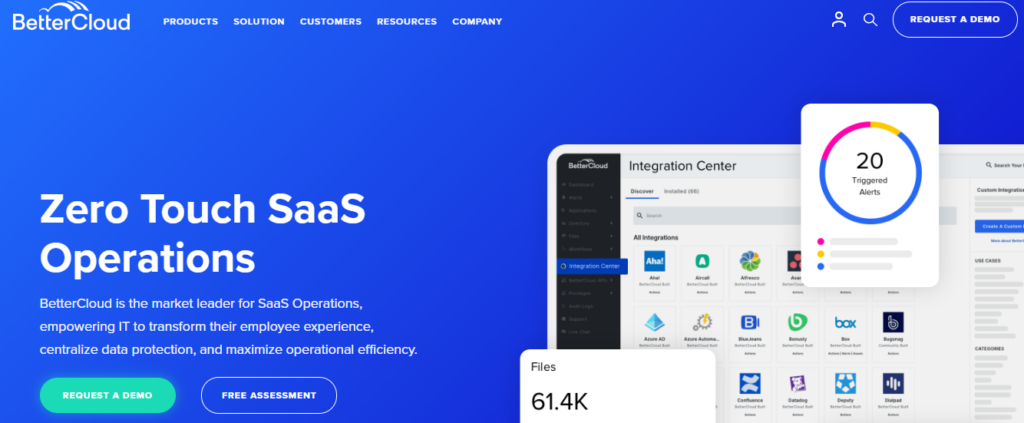 BetterCloud is a SaaS management platform that offers automatic monitoring, critical insights, and user-friendly cybersecurity. The application assists you in keeping track of SaaS subscriptions and critical utilization data across your organization.
You may use BetterCloud to receive warnings when problems arise, enforce password protection, and consolidate user data. You may also utilize over 100 other criteria to create customized reports.
BetterCloud starts at $3/user/month. There is no free trial period.
4. Augment Engage
Augmentt Engage assists managed service providers in ensuring secure SaaS processes for their customers. The platform accelerates provisioning, simplifies everyday user management, and improves security.
You can manage the software from one dashboard, that offers a real-time, actionable view of how SaaS is being used across the company. It integrates with the vast array of RMM and PSA systems.
Augment Engage starts at $0.49/user/month and includes a 14-day free trial.
5. Zylo

Zylo strives to make the SaaS administration process easier for everyone involved. The tool can find apps within an organization. This is useful for IT and financial departments, which can't always maintain track of all workers' software.
As a tool, Zylo can also optimize SaaS expenditure management and uncover inefficiencies. Companies would then know which useless apps are devouring their money.
Through numerous governance procedures, this SaaS management solution assures compliance. This is fantastic news for organizations, as security is becoming increasingly important.
Zylo additionally streamlines renewal management operations. You may control SaaS renewals and view payment information. The latter might help you get better deals on SaaS software.
6. Productiv
Productiv's main selling point is that it is a software management platform designed for the contemporary CIO. Yet, those who are not CIOs can easily use it to their benefit.
With so many SaaS products in use in a company, having control over them is vital.
Their SaaS management system is designed to increase efficiency by offering data and insights. These insights assist you in better understanding how your employees interact with SaaS apps. Users benefit from the precise use of analytics for linked applications as well as interfaces with financial tools such as Netsuite.
7. Snow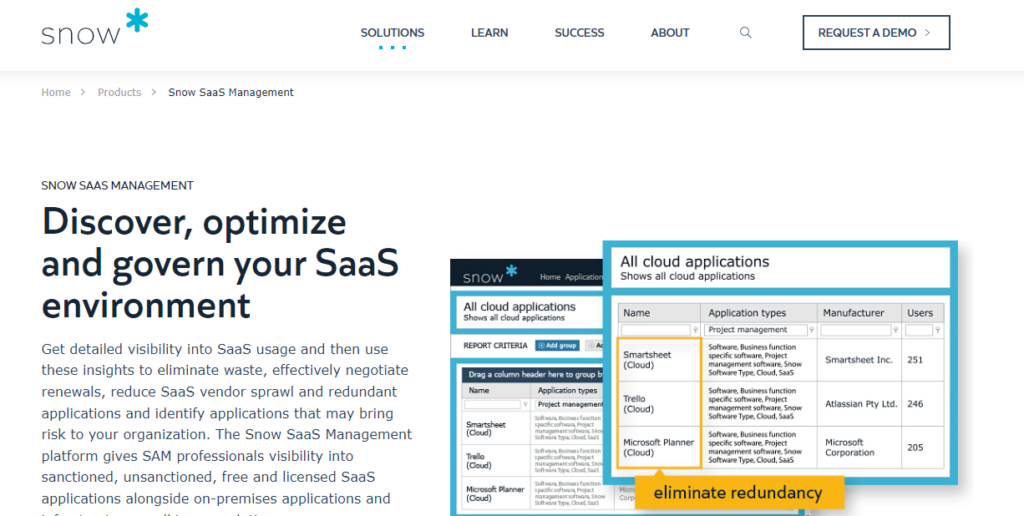 Snow is a management platform that provides software as a service and promises to remove the risks involved with IT wealth management. It provides extensive insights into IT services, including data on technology utilization across all installations.
Snow can assist you in reducing licensing intricacy and calculating the compliance situation for each app.
There is no pricing information available, and there is no free trial period.
8. Blissfully
Blissfully provides complete visibility into your organization's SaaS adoption. You may delete inactive accounts, analyze use, and remove duplicates.
This software also automates license removal when an employee quits (offboarding), as well as the provisioning of new workers. Invoices may also be seen, license renewals can be managed, and approval procedures can be created.
Pricing options are tailored to each company based on its size and technological capabilities. On request, a free trial period is offered.
Wrapping Up
That's all for this article. Hopefully, now you will easily be able to select software for your business. SaaS management platforms not only assist in the delivery of software services and documentation but also supply businesses with critical information. These include client data, use insights, potential hidden dangers, and so on.
So, if you still haven't invested in a SaaS platform, now is the time to do so.
Author Bio:
Osama is a technology content strategist passionate about content marketing and SEO. He has helped various companies rank their content on the first page of search engines. In his free time, Osama loves to play football and travel.