Top 10 Microsoft Outlook Tips and Tricks to Increase Your Productivity
Outlook is a popular desktop email program that many corporations and individuals use to manage their email accounts and calendars. While it's a powerful tool, it can be a bit overwhelming for new users. Or for users who are returning to Outlook after a long time.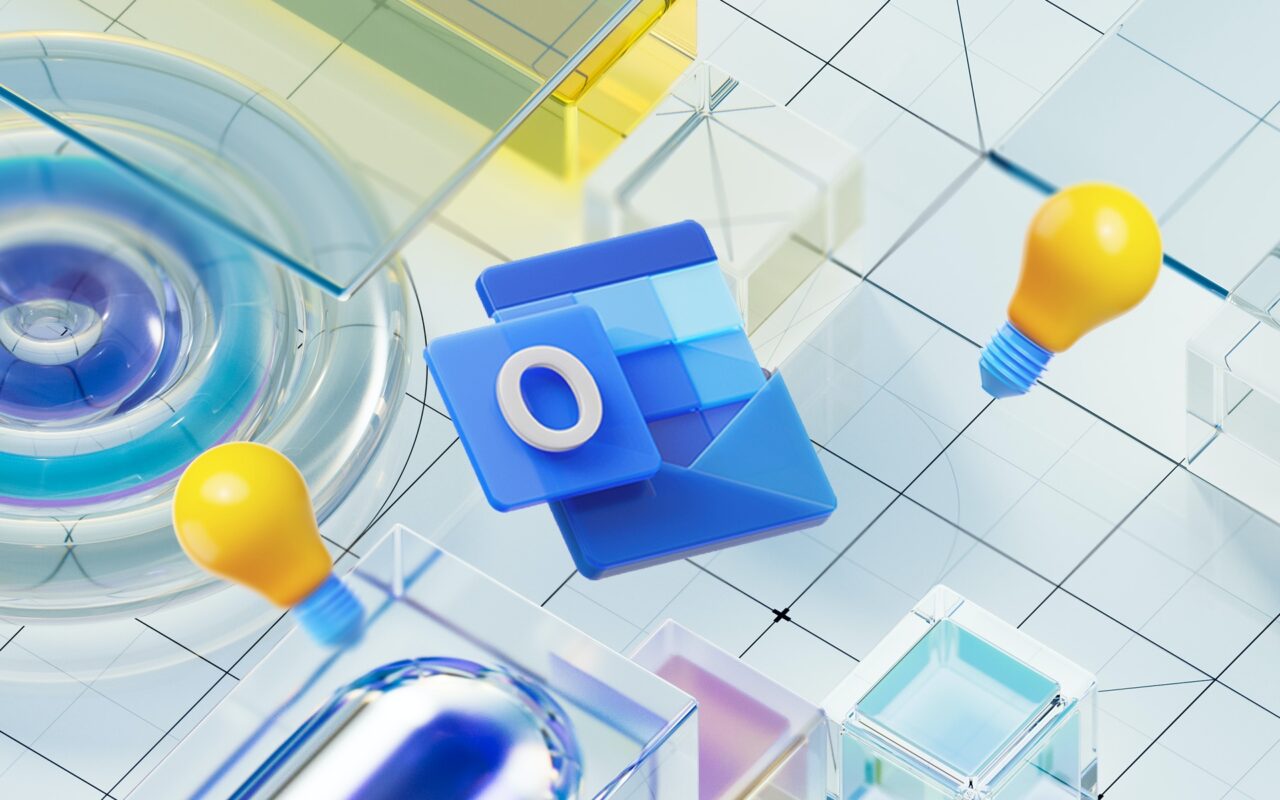 With so many features, it's easy to get lost in Outlook. But when you learn to use it to its full potential, you'll be amazed at how efficient and productive you can be.
Here are the top 10 Microsoft Outlook tips and tricks to help you get the most out of your Outlook:
1. Organize your emails into folders
If you want to be more efficient at using email, start by organizing your inbox into a folder system that's intuitive and easy to navigate. This way, you'll be able to find that old email among thousands of others much faster—and it will motivate you to deal with each new message as it arrives instead of putting it off until later.
2. Use Outlook keyboard shortcuts
Keyboard shortcuts save you a lot of time when working with any software, and Outlook is no exception. In fact, there are plenty of them. Here we have the most common Outlook keyboard shortcuts for you:
Ctrl + Shift + M - create a new message
Alt + S – send a message
Ctrl + R – reply to a message
Ctrl + F – forward a message
Ctrl + Shift + I – switch to inbox
Or visit Microsoft's site for a full list of Outlook keyboard shortcuts.

3. Set up an email signature in Outlook
Are you tired of seeing blank emails with only "Sent from my iPhone" as the signature? In Outlook you can create signatures that can be added automatically to outgoing messages. You can also make it a richer experience by adding graphics, and logos. Here is how to do it:
Click the File tab and select Options where you need to go to the Mail section.
Click the Signatures button.
Click the New button in the Signatures and Stationery window and insert the name of the signature (e.g. Business).
In the same dialog, select the type of messages where you want to add signature (new emails or response, too), using the Choose default signature section.
There is an editor in the bottom part of the window where you can create your own signature. You can use different fonts, images, or HTML links.
Confirm your signature by OK.
4. Set up an out of office message in Outlook
If you're going on your dream vacation, let people know you won't be available. Thanks to the out of office message, the sender can solve the problem even during your absence. We suggest referring to your colleague or anyone they can turn to instead. The out of office feature comes in handy in the event of business travel or illness, too. Here is how it works:
Go to File > Info (or Tools in Outlook 2003/2007) and click Automatic Replies.
In the new window, type in your message and specify a time range for the message to be sent in.
Email signature with logo and graphics will make it a richer experience. This is really worthwhile if you want to relax during your holiday and enjoy a peaceful return.

5. Share your Outlook calendar
Do you need to arrange a meeting with a colleague but don't know when they are free? Sometimes a chat on Teams looking for an available date can take so long that you almost want to give up. But there is a much easier solution.
You can use Outlook to share your calendar with colleagues. It will be much easier to schedule a meeting. Instead of searching for a date that works for both of you, just tell your colleague to pick a free date from your calendar. But first, share your calendar:
Select Calendar > Share Calendar.
Choose a calendar to share.
Select Add, decide who to share your calendar with, and select Add.
Select OK and you'll see the added people with a default permission level.
Choose a name, select the access level to give, and select OK.

6. Use email templates and Quick Parts
Do you find yourself writing the same questions to potential clients over and over again? Or the same instructions to someone who is coming to you for an interview? In Outlook, you can use templates and Quick Parts to get your email ready in no time.
How to use email templates? Just save a draft through File > Save As… > Outlook template. To use Quick Parts, click Insert > Quick Parts to save the text and insert it into emails. Besides saving your time, it prevents you from making the same errors when writing the same text repeatedly.

Microsoft 365 Copilot is on its way to transform the way you communicate through emails. This innovative feature, soon to be introduced, will provide real-time coaching tips and suggestions while composing emails, allowing you to enhance clarity and tone effortlessly. With Copilot, you can expect more impactful and well-received messages.
7. Use notifications only for important emails
Some Outlook productivity tips are more about what not to do than what to do. For example, you definitely don't want to overlook an email from your boss. You can easily avoid this by setting up notifications only for important emails.
If you don't want to miss important emails, you can switch off all universal notifications through settings in File > Rules and notifications. Then you can create a new rule to display only emails from chosen contacts.

8. Set up time of sending your emails
Are you planning an event? If so, reminders can help people remember to attend. But if you send your reminders too early, some people might still forget. So, let's make a plan to send out reminders at the right time. Or you may want to prepare a birthday wishes in advance and avoid forgetting your colleagues on their birthdays.
In both cases, you can easily delay the delivery of your emails. Here is how to do it:
While composing a message, select the More options arrow from the Tags group in the Ribbon.
Under Delivery options, select the Do not deliver before check box, and then click the delivery date and time that you want.
Set a date and time to deliver your message.
Just remember not to close your Microsoft Outlook, otherwise it won't work!
9. Use Outlook Quick Steps
If you have to do the same set of tasks, whether forwarding an email to your team or sorting emails into folders, over and over again, you can get bored easily. In these cases, templates or rules can help, but if you don't want to apply them to all emails, Quick Steps will be perfect for you.
Quick Steps are shortcuts that allow you to take a series of actions in Outlook. You can even create your own Quick Step actions. But be aware that Outlook Quick Steps cannot be undone using a menu command or with a keyboard shortcut like Ctrl + Z because the actions contained in Quick Steps can be irreversible, such as Permanently Delete.
10. Use Outlook Add-ins
There are surely many other tools besides Outlook that helps you get your work done. Did you know that you can install many of them as an add-in for Outlook? This way, you can use the translator or your favorite management tools without switching from one software to another.
"One Outlook" for Windows does not support COM add-ins. The transition to "One Outlook" will likely cause significant disruptions in the functionality of various essential add-ins, including antivirus software, third-party SPAM filters, and other valuable extensions.