Try the New Global HUB Feature in eWay-CRM Mobile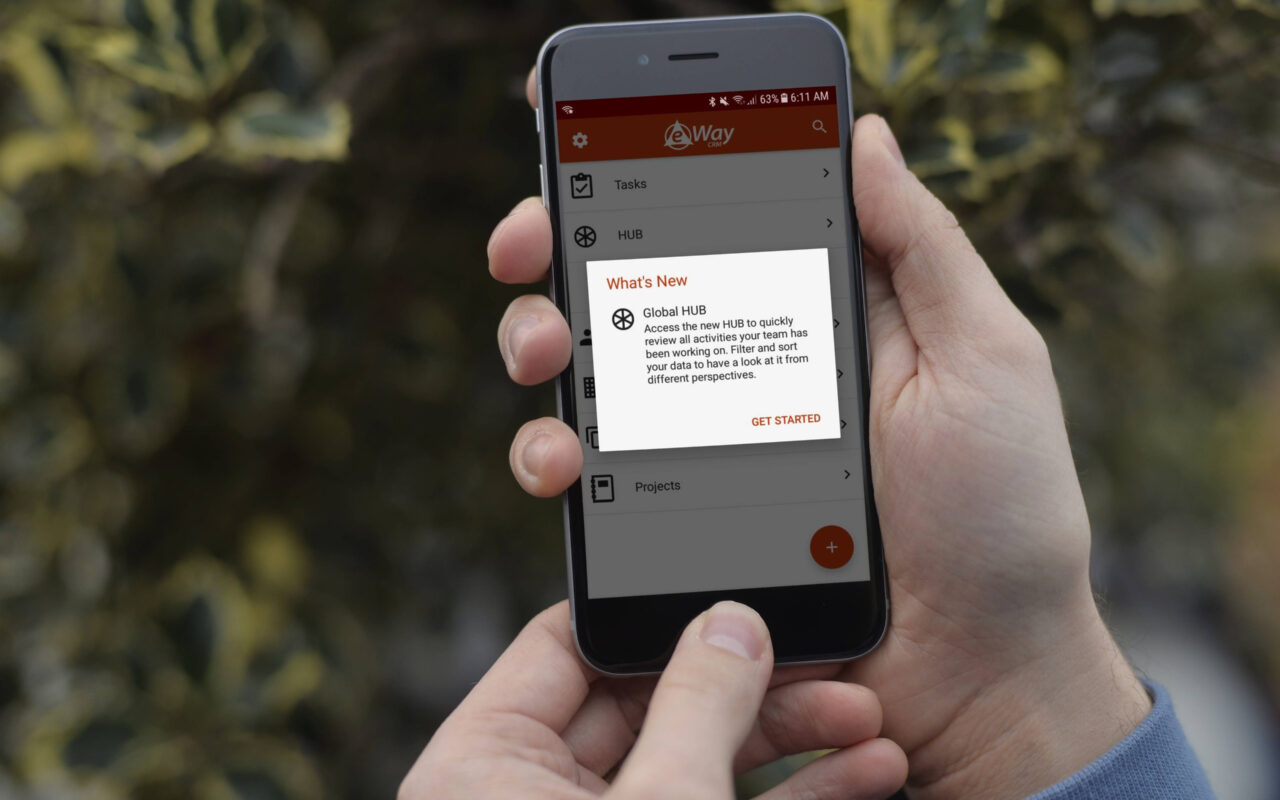 Access the new HUB to quickly review all activities your team has been working on. Filter and sort your data to look at it from different perspectives.
The hot news eWay-CRM 6.0 and the eWay-CRM Web have not even cooled down yet, and we have already prepared more innovations for you, this time in eWay-CRM Mobile.
Global HUB
If you want to quickly find out what's new in your company, use the global HUB in eWay-CRM Mobile. It is available directly in the main menu. You can quickly go through all the Journals, E-mails, Tasks and other activities. Just like when you check what's going on with your friends on Facebook. You really don't have to learn anything new!
In the HUB you can filter the activities by individual modules and users if you are looking for news related only to a specific project, client, business opportunity or colleague. Or you can sort them by time, the past and planned future as well, if you are not only interested in what is happening today. In short, just as you need.
Swipe or shortcuts for more efficient control
For Android users, we have prepared another new feature. It is the swiping in the results of full-text search. Now you can use shortcuts that will make your user experience more comfortable and time saving when you are in a hurry. Swipe the screen briefly to quickly start a call, create a journal, or set up navigation.
eWay-CRM Mobile is available on