New Office 365 Add-In Brings Quick-Add Contact Feature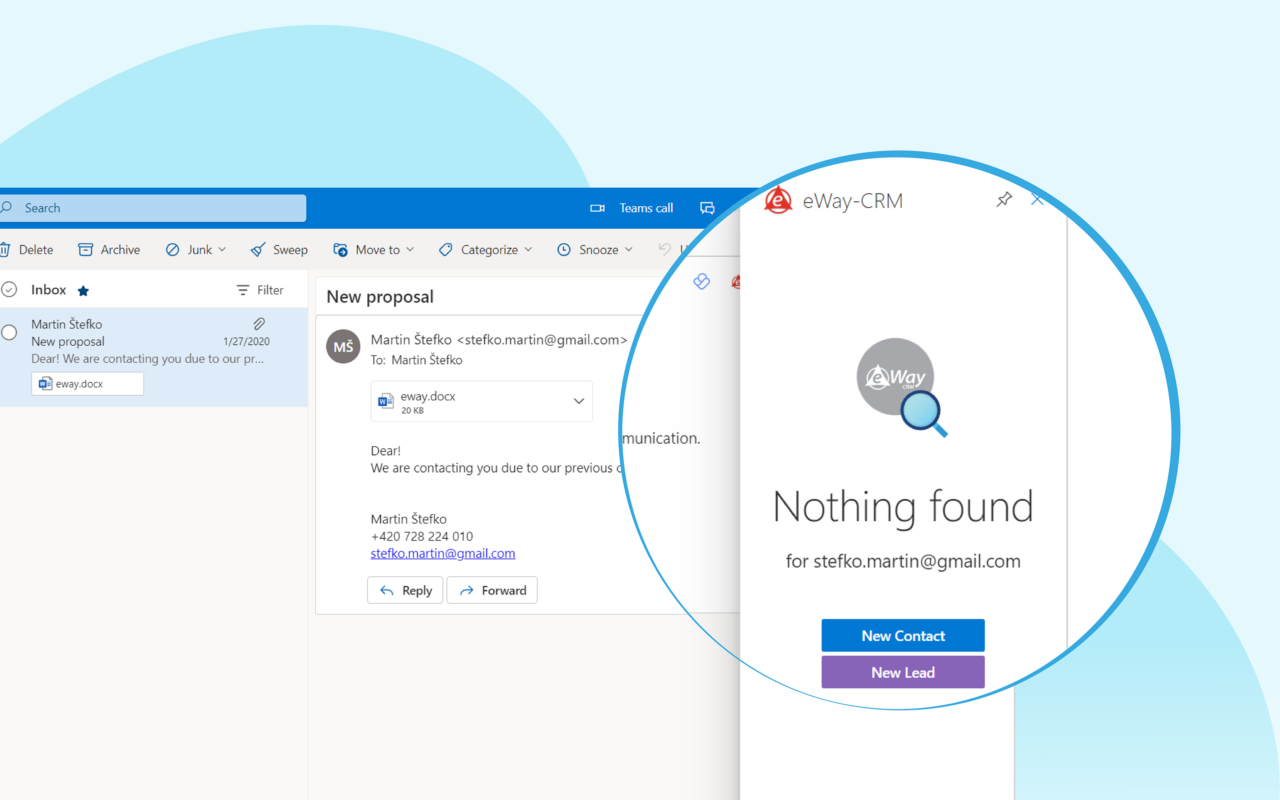 Meet our latest update to eWay-CRM for Office 365. If you receive an email from someone who is not in your CRM, click one of the new two buttons to quickly convert email to a deal or contact.
Since eWay-CRM for Office 365 works on any platform, you can benefit from this feature on Mac, mobile, web, or PC.
If you already use the add-in, it will be updated automatically. If you still don't have it, you can get it here. It's free for all with the Enterprise plan.