New Feature of eWay-CRM for Office 365 Simplifies Communication with Customers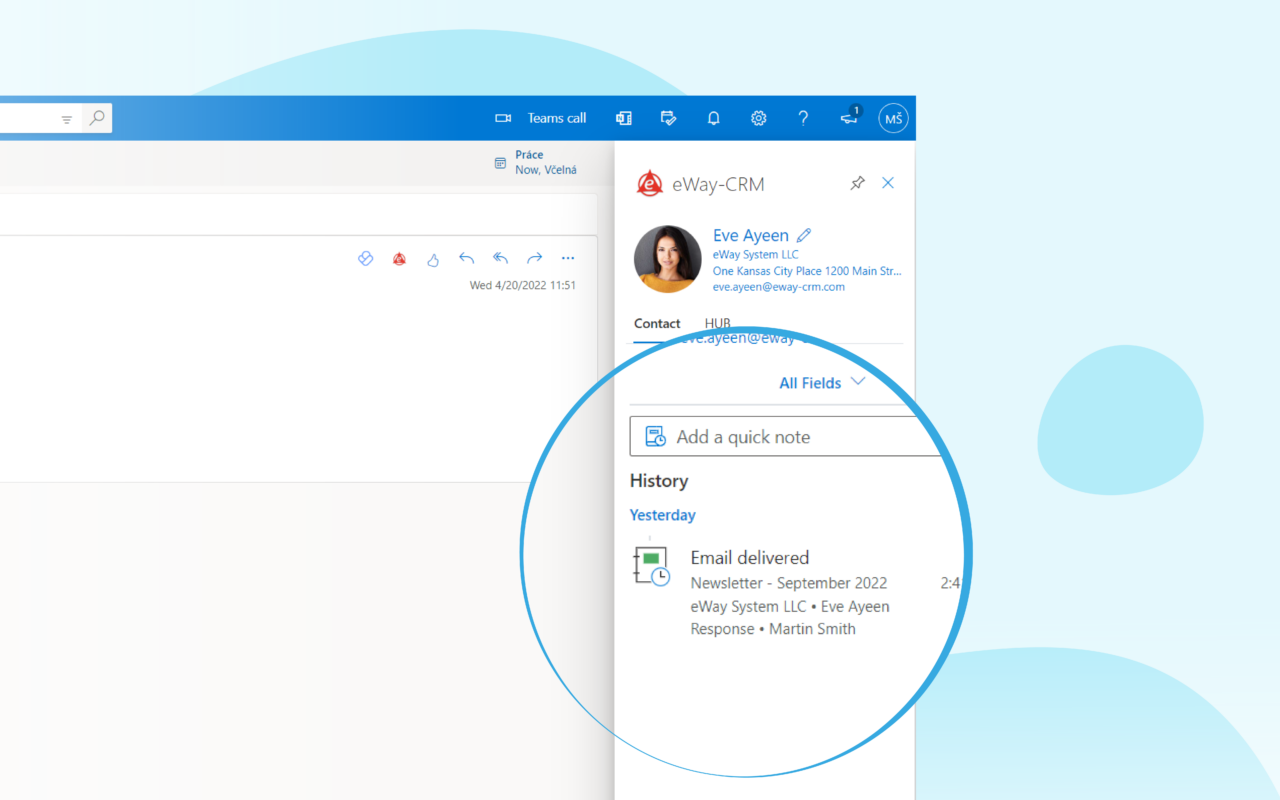 When you're dealing with a customer and you open the eWay-CRM add-in for Office 365, you have all the important information in one place. Thanks to a new improvement, you can now also see a summary of customer responses to your bulk email distribution.
This way, you can see what email customers received from you or what link they clicked on in the email, so you can respond immediately. What do you need to do this?
You just need to have the professional emails response types set up in your eWay-CRM. Then, in the add-in for Office 365, you can find journals in your customer communication history along with the email subject and response type.
And you'll also need the eWay-CRM add-in for Office 365 itself. If you're already using it, it will be updated automatically. Or you can easily get it. It's free for new trial users and for users with an Enterprise license.