Meet the new eWay-CRM 7.4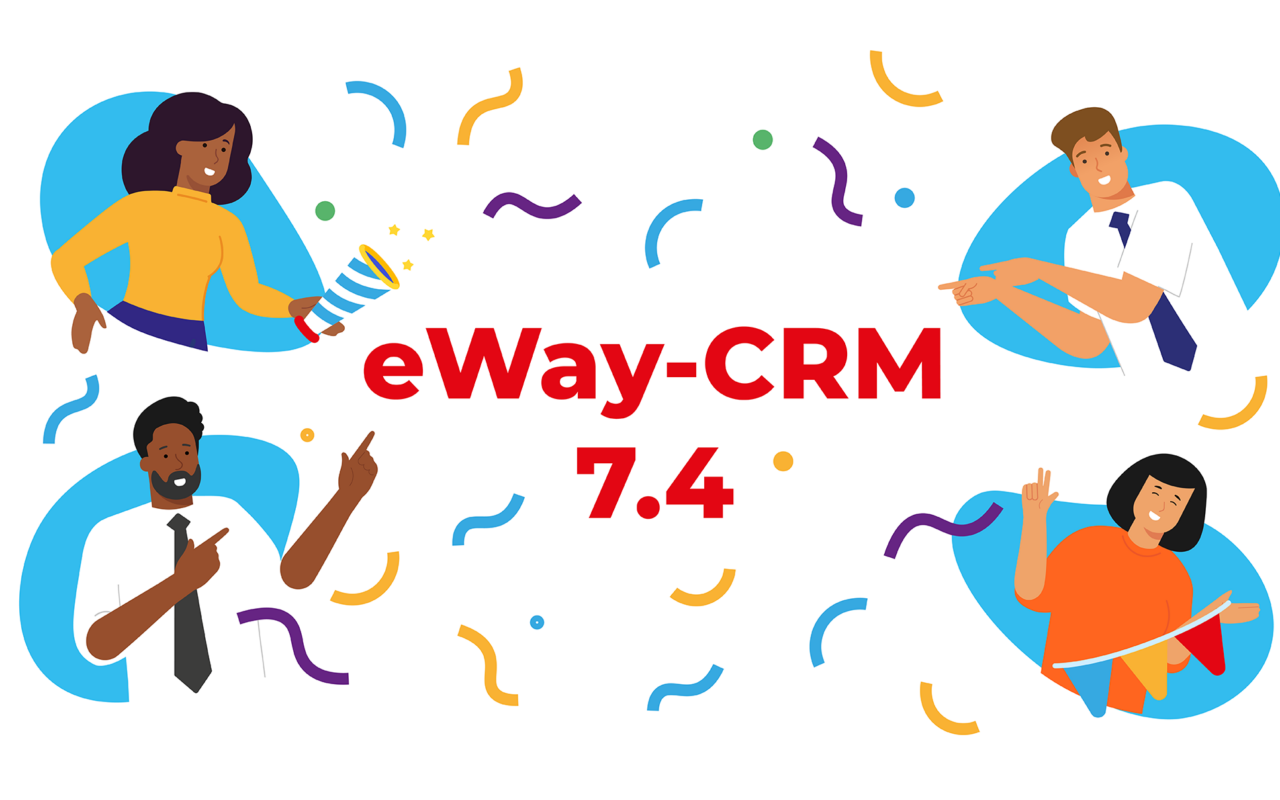 The last two years have brought many ground-breaking innovations in eWay-CRM. We completely redesigned the look, introduced the new eWay-CRM for Microsoft 365, and significantly extended the possibilities of eWay-CRM Web.
eWay-CRM 7.4 follows the steps and simplifies the way you work with our CRM. Just have a look…
Saving emails from all devices
Since version 7.4, you can also save emails from Outlook for Mac, mobile and web to eWay-CRM. With the new eWay-CRM for Microsoft 365, you can open Outlook on any of these devices and save the email easily.
Web: Complete emails including attachments and formatting
We have significantly improved Emails in eWay-CRM Web. You can now see complete messages including attachments, images, and formatting just like in Outlook.
Outlook: Shared views for everybody
Have you created an amazing view and you'd like to share it with your team? Do it! Everybody can share their views now.
Saving emails to multiple projects
We have put a lot of effort into email management. Not only can you save them from any device, you can now save them to multiple Projects, Companies or Deals in one step. Available in eWay-CRM for Microsoft 365.
Do you want to try eWay-CRM 7.4?
If you are an existing customer,
update to the latest version in the Admin Center.
If you want to try eWay-CRM for the first time, please sign up.