eWay-Helpdesk Presents New Weekly Reports!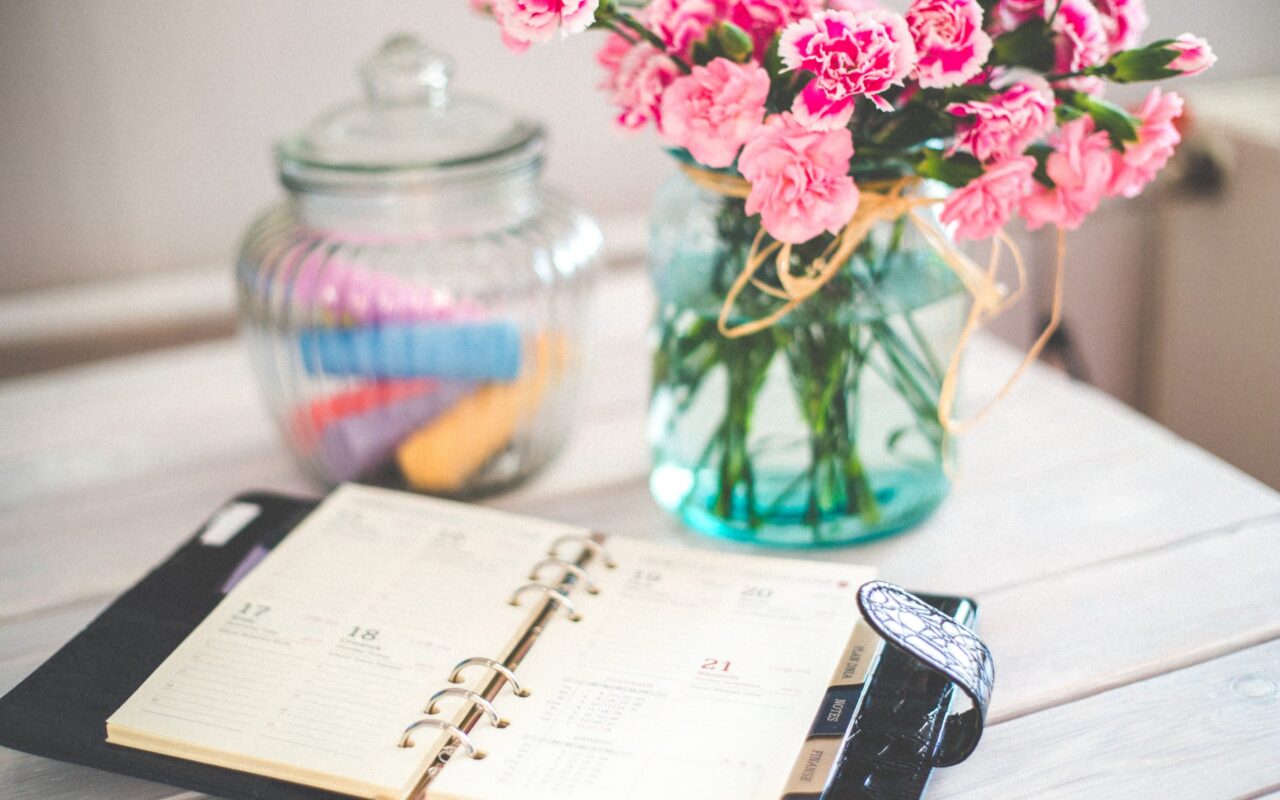 Earlier this summer, we introduced our new Helpdesk. Both the design and interface have changed, the application is more clear and modern. Our Helpdesk is now easier for both our clients and our support specialists. And for our developer Jiri Patera, this has been the biggest update of his career so far!
And we keep simplifying! Starting this week, you may have noticed a completely new weekly work report. We send one every Tuesday morning. What exactly has changed?
Transparency
The new weekly report is more transparent. The tickets are divided into paid, such as special system adjustments, and unpaid, which usually means bugs. That's because our clients used to ask whether a certain incident will have to be paid for or not. Now  it's crystal-clear! 
Design
The latest look of the reports goes hand in hand with our orange corporate style. You are already used to it from our website, blog, newsletter, or eWay-Podcasts. 
So you know it's eWay-CRM from the first sight!
Communication
The report starts with: "Let us send you a summary of hours spent on incidents in the last week. Please note, we can be still working on some of them. The report is sent so that you can keep everything under control."
What do we mean by this? 
"This is our way of communicating the fact that the tickets may still be open. We want our clients to have everything under control, on a weekly basis,"  the CEO Jan Lalinsky explains.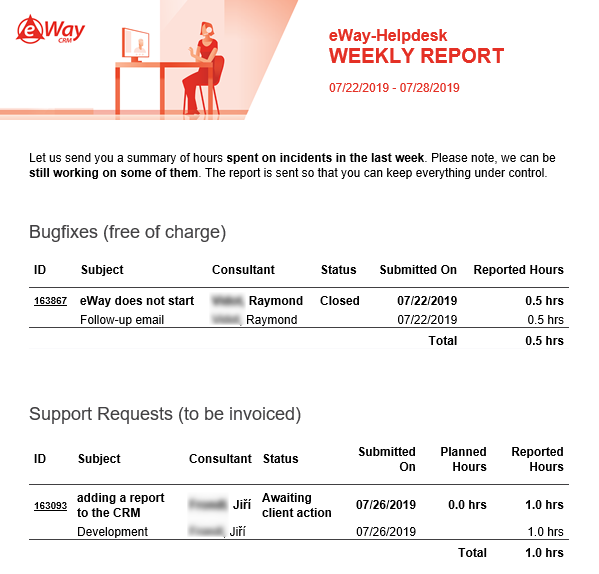 A complete report can always be found in the eWay-Helpdesk. The idea to create new weekly reports came from our clients' feedback, as usual. Do you have more ideas for improvement? We are looking forward to your suggestions!