eWay-CRM Receives International Awards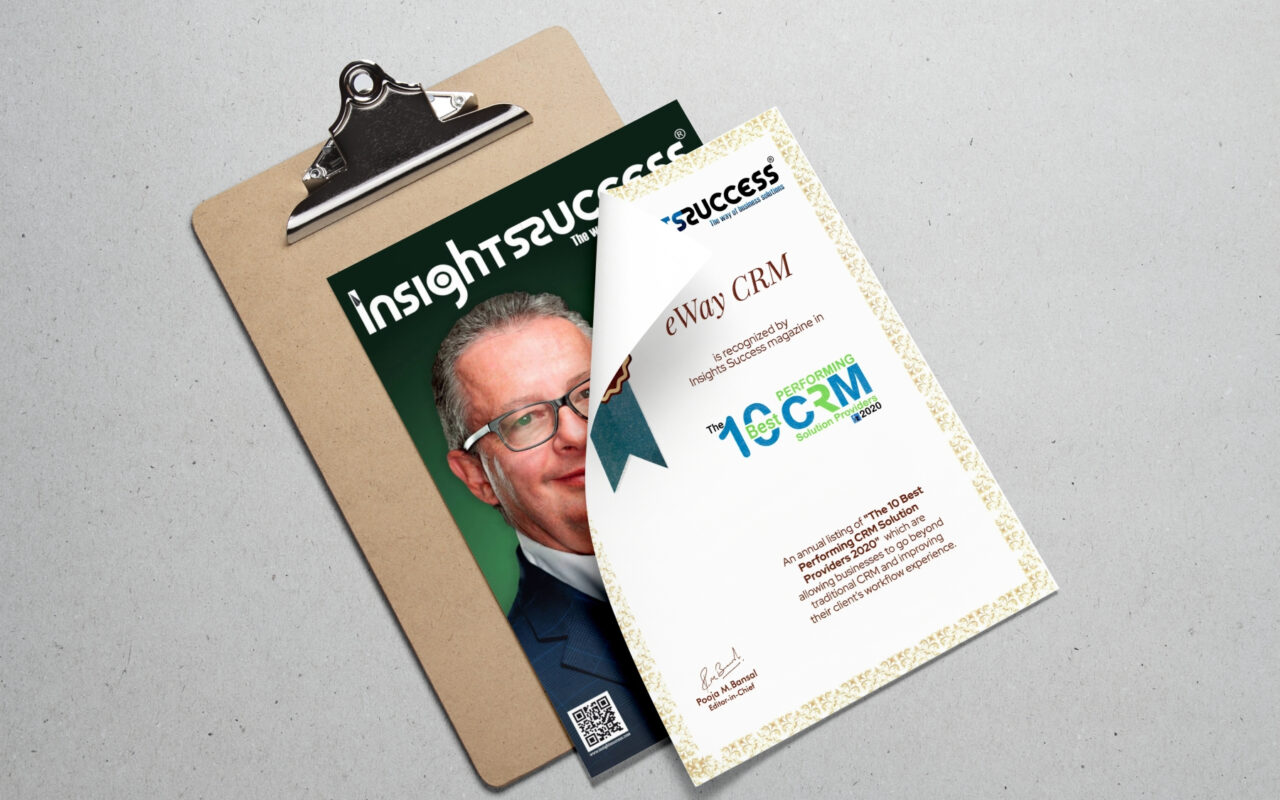 "For over 10 years, we have been helping companies in managing their sales, projects and customers", says the management of eWay System in a new issue of Insight Success magazine. Insight Success listed eWay-CRM among The 10 Best Performing CRM Solution Providers 2020. And eWay-CRM was ranked even better in CIOLook magazine.
Quote by CEO Jan Lalinsky and CTO Roman Stefek comes from an interview for Insight Success magazine, which has just ranked eWay-CRM among the top 10 CRMs for 2020. This shows that our CRM development is going in the right direction. Today eWay-CRM is used by clients from the USA, Canada, United Kingdom, Germany and other parts of the world. Insight Success was impressed that eWay-CRM works as a part of Outlook and is also able to further evolve and improve according to the clients' needs.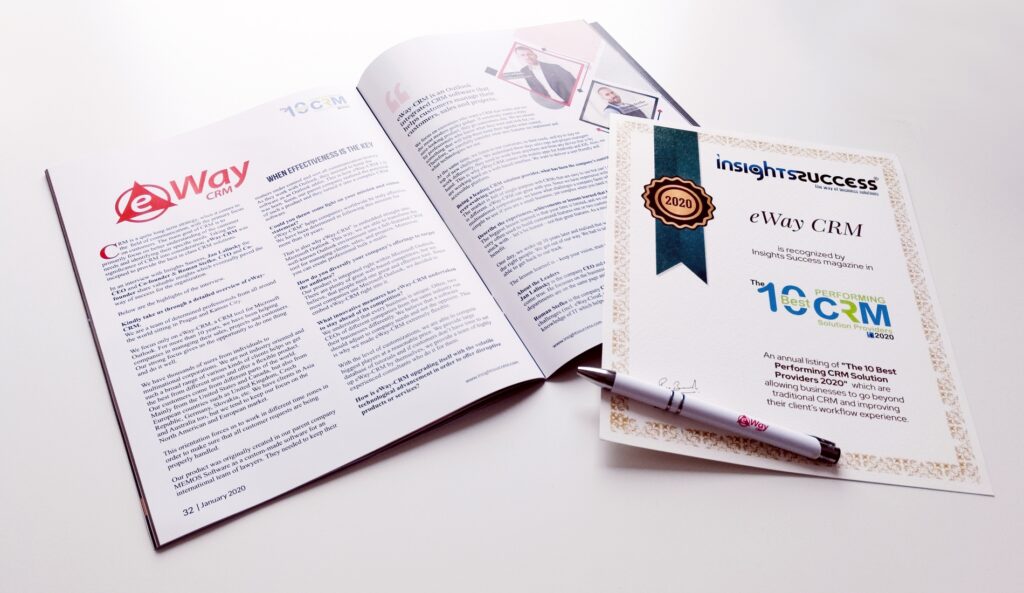 Certificate and article about eWay-CRM in a printed Insight Success magazine.

You may have noticed the first award that eWay-CRM received recently from CIOLook magazine on our social networks. CIOLook is a global business platform that explores the world of entrepreneurs, business owners, and innovators. Their magazine presents successful individuals and companies from various industries around the world.
One of the sectors the magazine focused on lately was CRM solutions. CIOLook rated eWay-CRM as Best in Class CRM Solution Providers in 2019 and, together with this award, also presented the eWay-CRM story in both the printed magazine and online. In addition to the eWay-CRM product itself, the article also talks about the company's vision and ambitions.