Effortless Email Management: eWay-CRM Unveils Time-Saving Features
eWay-CRM Online is the future. That's why we are thrilled to announce the release of the latest version of the eWay-CRM Online add-in for Microsoft 365.
The new features significantly improve your daily workflow and save you valuable time. With a focus on enhancing your email management and contact organization, this new version is designed to streamline your operations and help you stay productive.
CHECK THE NEW FEATURES
Suggested Items
Link your email to all relevant items. Find it later really fast.
When saving an email to eWay-CRM, we will automatically suggest items you might want to link the email to. Just select the right ones to link them to your email.
If you open a contact, company, deal, or project, your email will be there.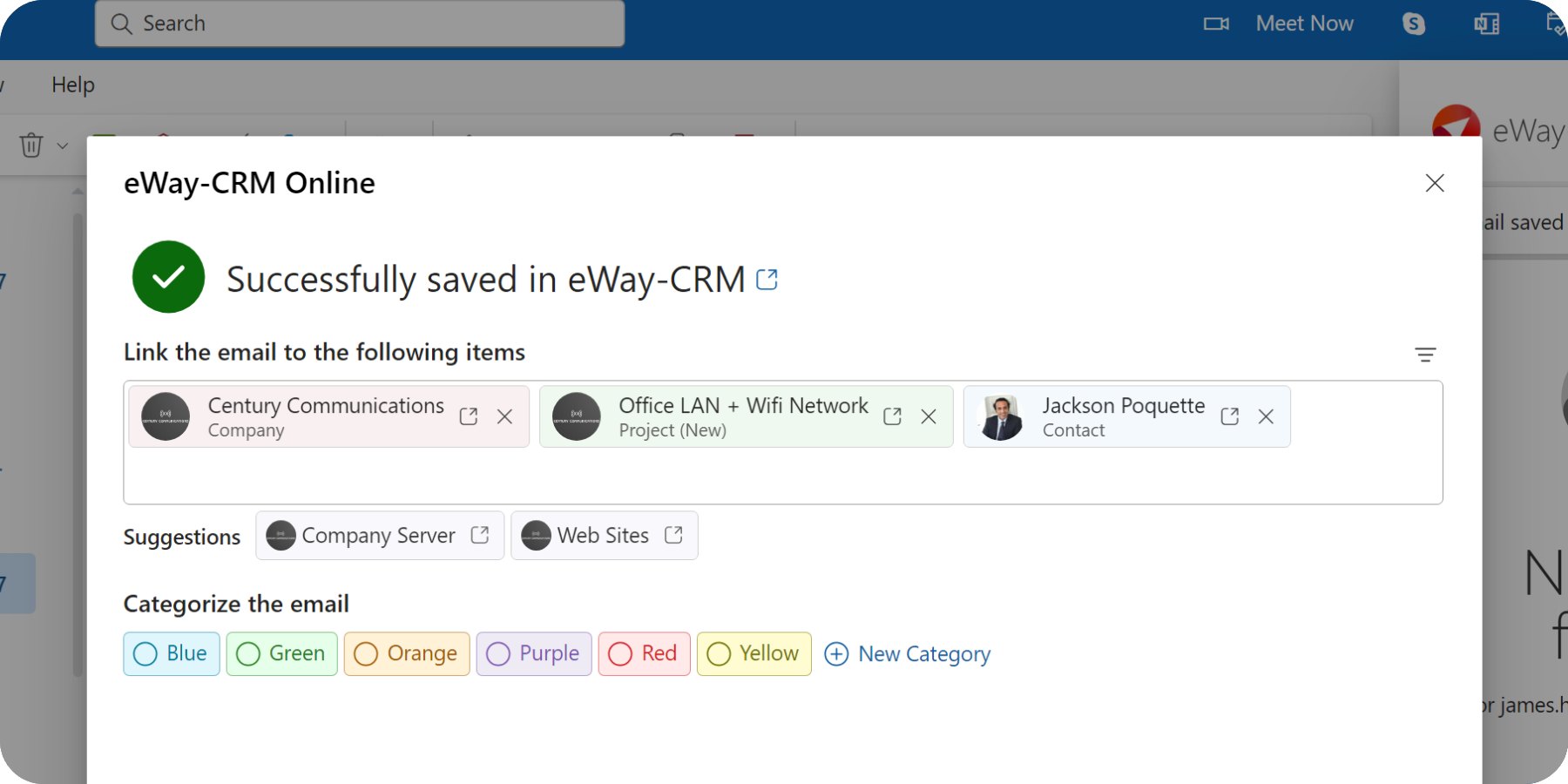 Email Categorization
Need to organize your email communications? Use categories.
If you save an email to eWay-CRM, you will get a list of all categories. Select the requested ones and save. If you later open a contact or a deal, your emails will be marked to help you see the topic.
Customize your list of categories to correspond with your structure. Learn how to to do it here.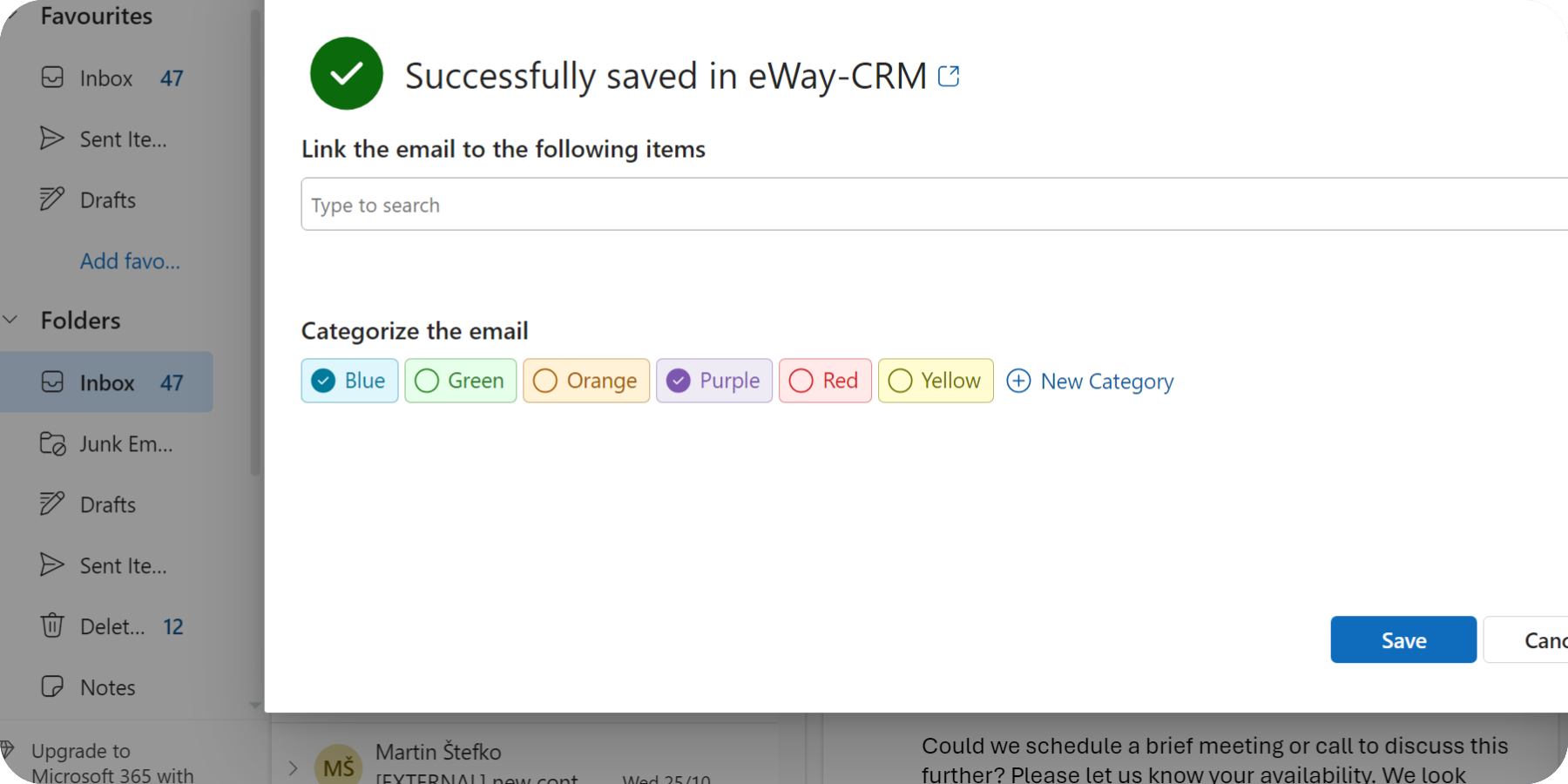 Linking an Email Address with an Existing Contact
What do you do when a customer sends you an email from a new address? What do you do to save this new address to the right contact?
Press our new button to do it really fast. eWay-CRM proposes a list of the best candidates and if you select the right one, it automatically adds the new email address to the contact.
All future communications will be automatically recognized.
Be effective.
Excited to explore our new features but don't have eWay-CRM Online yet? Get started now!
If you're new to eWay-CRM, kick things off with a free trial or our free version.