Christmas Present From eWay-CRM: CFO Dashboards for Power BI
News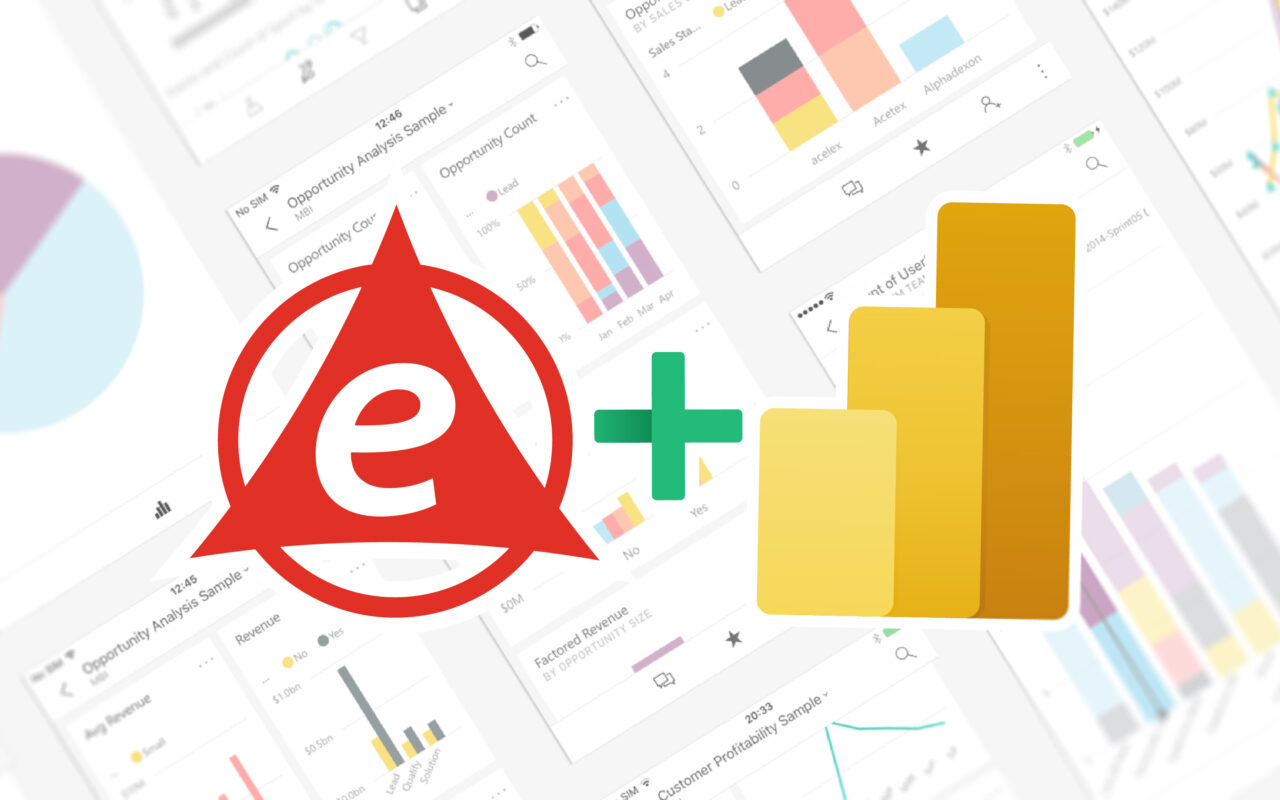 Every business owner or CFO generates their financial reports somewhere - in accounting software, CRM, or even Excel. But only eWay-CRM CFO Dashboards for Power BI give you the complete picture. Anytime, anywhere. And it's free.
Perfect overview of finances
Do you want to know what months generate the most revenue or see how you are performing compared to last year? The CFO Dashboard summary tells you the most important numbers.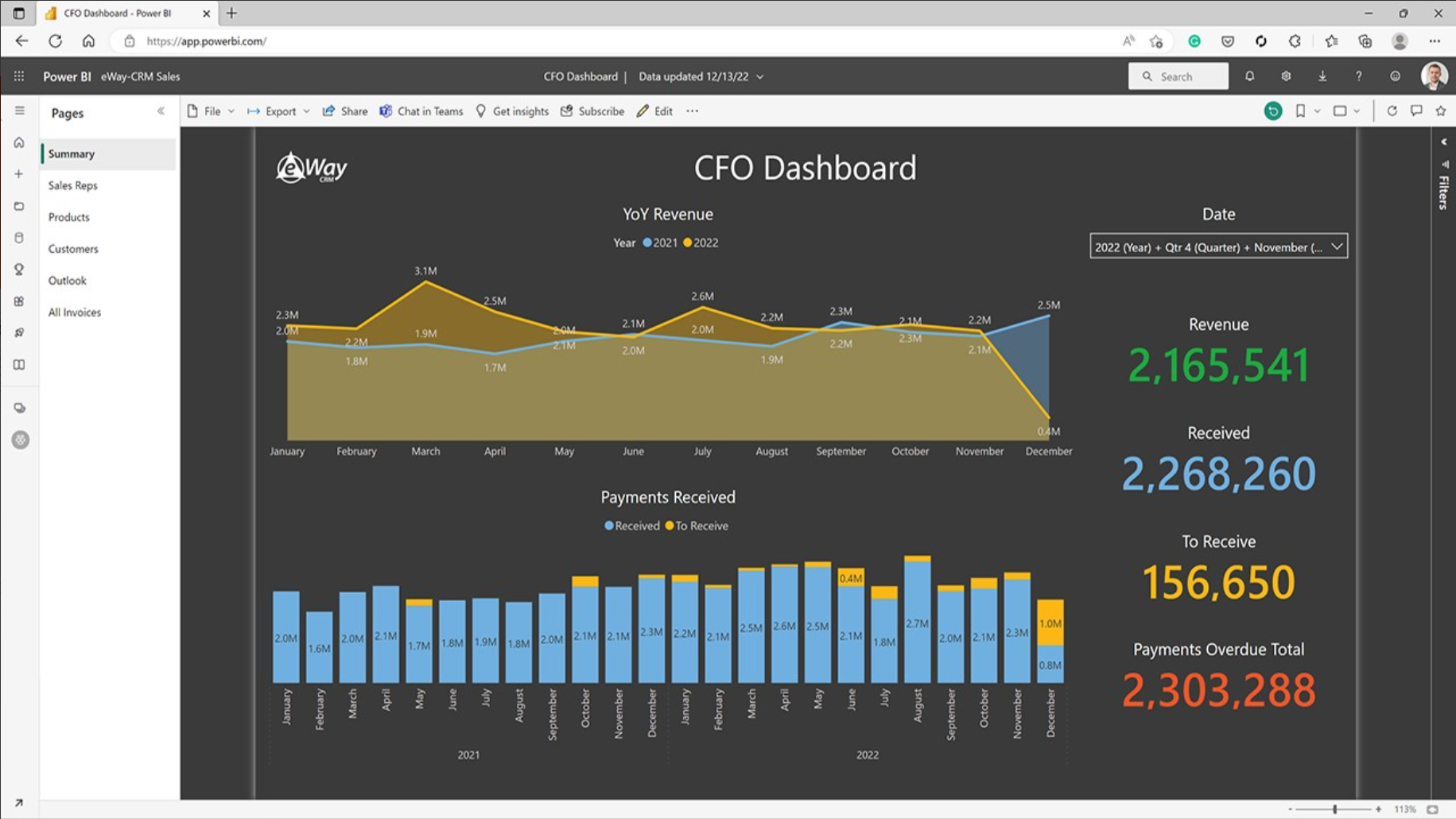 You can also look at the sales from different angles. Try viewing sales by sales reps, products, or customers to see which sales reps are bringing the most revenue to your company, which products or services are attracting the most customers, or which customers are your VIPs.
Thanks to a large number of filters and the detailed Focus mode, you can look at the data in more detail based on various parameters. For example, by time - quarter, month, week, etc.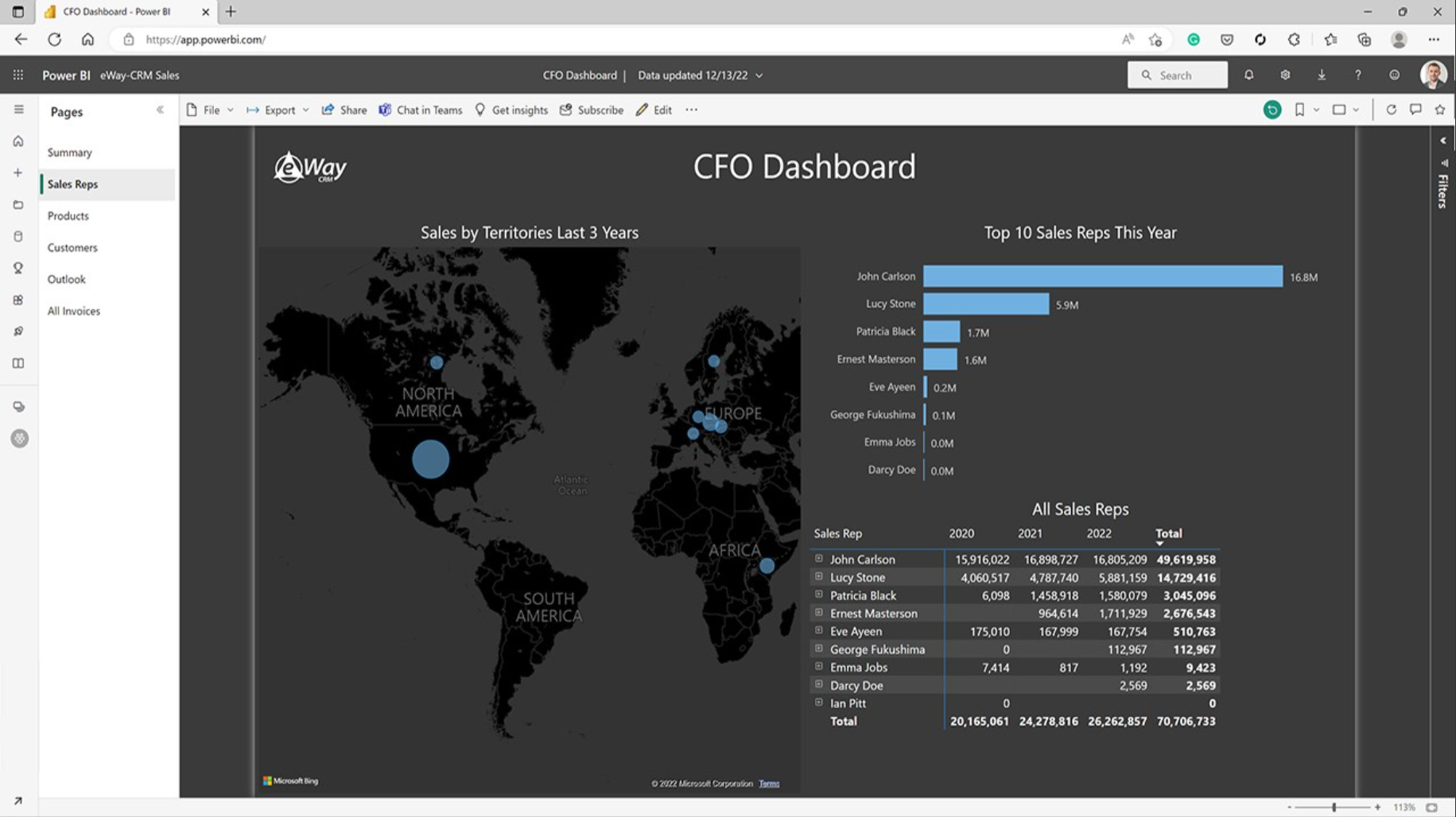 An interactive map is also a great tool to help you understand where your most important customers are located or where your products sell the most.
The Outlook tab for projected income will help you plan your finances. You can track open business opportunities by their probability of being successfully closed. You'll also see how much you can expect to earn from the deals in progress.
The CFO Dashboard has a lot to offer you.
How to start?
You can start using CFO dashboards immediately. All you need is a Power BI Pro license and an eWay-CRM web service. Our reports are then available for free.
Just activate it, connect it to eWay-CRM in under a minute and you're done. Power BI will make your reports available everywhere. On the web, mobile, PC and on your Mac.