Interview: Running a Business with My Dad Was the Best School Ever
Working for a family business can be the best decision you have ever made or the most frustrating experience of your life. For Hannah Keller, who works for her father's company, Food Safety and Quality Consultants (FSQC) as office administrator, it has turned out to be a rewarding and intensive learning experience.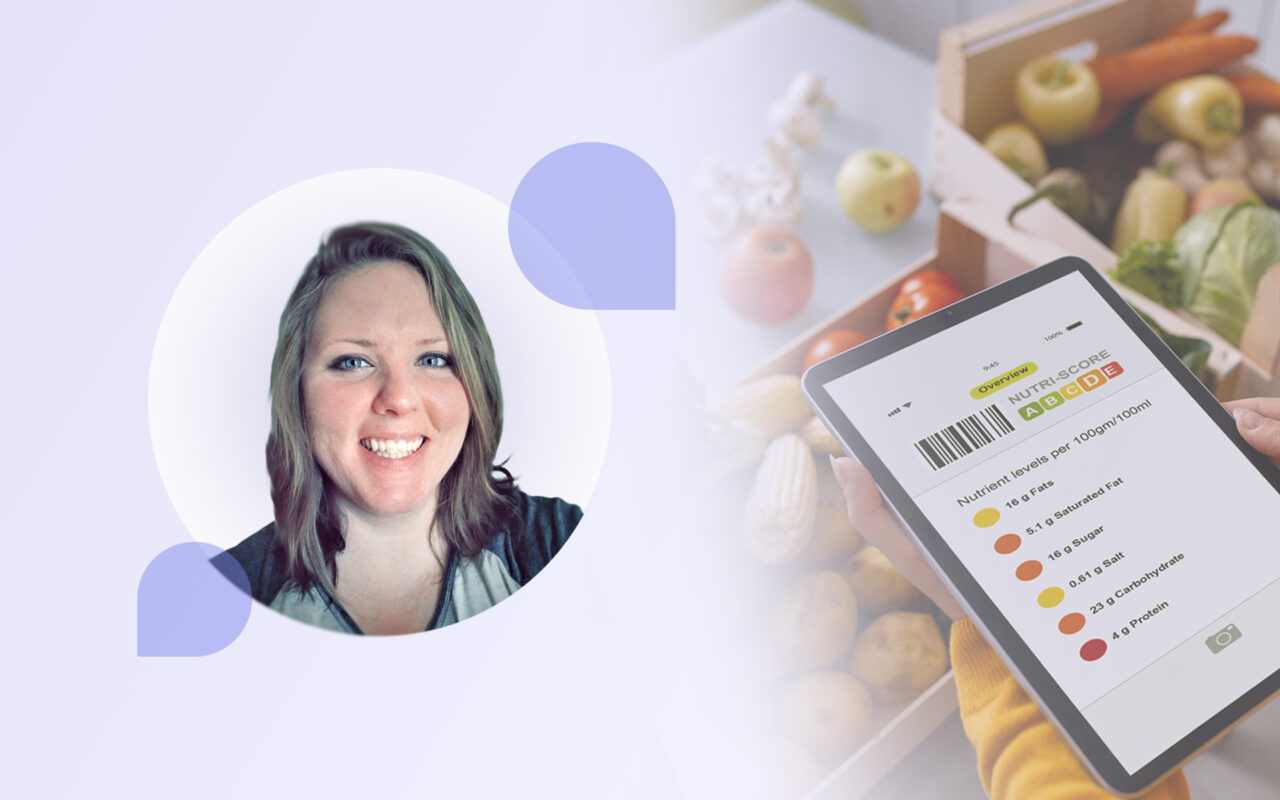 FSQC was founded in 2011 by Arlen Keller, who has over 45 years of experience in the food and beverage industry, including with two fortune-500 companies. The US-based company helps food manufacturers, packagers, and distribution companies with compliance to regulations, attaining certifications, as well as setting up food safety programs and training.
While it wasn't always Hannah's plan to work with her father in the family business, she quickly realised that it was an opportunity to get invaluable training, improve her business judgement, and get acquainted with a constantly advancing scientific field.
Pivoting from farmhand and landscaper to food safety and changing her academic ambition from equine science to business and marketing, she now applies her versatile skills to multiple aspects of her work. Like a young Aldo Gucci, who was known for his love for equestrianism and worked part-time in his father's first shop, Hannah maintains her connection with the equestrian world while helping grow her father's business.
From the company's office in Dover, Pennsylvania, Hannah discusses what it's like to work in a family business within a niche area like food safety, why selling a service is vastly different from selling a tangible product, and how this field has forever changed her perspective on food.
Let's start with some basics. When and why was Food Safety and Quality Consultants established?
My dad has worked in the food industry for a long time, including the Hershey Company for nearly 24 years and Central Coca Cola for 10 years. He did a lot of internal auditing while at Hershey. Hershey has a great system set up for their food safety. But he noticed a gap in the industry where a lot of companies were trying to get certified to specific food safety standards like Safe Quality Food (SQF), and they didn't know how to do it. He had the knowledge.
About 12 years ago, he decided to start his own consultancy to help companies establish compliance to food safety standards and be able to get certified, and he did it completely by himself for a while.
How did you end up joining your dad's company and what were you doing before that?
When I was in college a few years ago, he needed help part-time, and I was looking for part time work. So, I ended up helping him and I just never left. I had a lot of different jobs before, but this was my first doing anything related to food safety.
I actually didn't go to college until a little later when I was about 24. After graduating from high school, I worked a couple years at an antique store. From there, I worked at a horse farm for two years, which I absolutely loved. And then I did two years of landscaping, which was back-breaking work but a lot of fun. I decided to go back to college after that. About a year or so into college I started working for my dad.
I still work at a horse farm in Gettysburg, Shining Starts Therapeutic Ministries (SSTM), part-time in addition to my role at FSQC. I started at SSTM as a volunteer a few years ago when a friend reached out saying they were short horse leaders for therapy lessons. I filled in the gap that session and continued to volunteer in the following semesters.
When the opportunity arose to become a staff member at SSTM, I immediately applied. It has kept me connected to the world of horses that I love so much and has been a wonderful opportunity to serve in the therapeutic horsemanship programs that are offered there as well. It's a win-win, I can continue working for my dad at FSQC and work with horses at the same time.
What were the most difficult choices you had to make so far?
Probably the most difficult decision was leaving the first horse farm I worked at because I really loved that work. But in horse farms, unless you have a lot of experience, it's hard to get a well-paid and more sustainable position, and that was the only experience I had. It was tough because I enjoyed it, but I realized I wasn't moving forward so I needed to figure out something else.
When I was in college, I toyed with the idea of going to a larger college for equine science or something of that nature to work more with horses. Looking back, I could have done it, but I wasn't sure if I was going to continue in that field.
Instead of getting my bachelor's degree in equine science, I decided I would finish out my degree at Harrisburg Area Community College. I ended up with two associate degrees, one in business and one in marketing. I realized that I really liked those fields, and I could go down that path.
What do you enjoy the most about your work? And what's a typical day like?
My favorite thing to do is design, whether it's creating a design for an email or cover pages for our blog or updating our website and changing some of the design. That's always enjoyable to do. I don't usually go out to work with our clients, I stay in the office and do a lot of the administrative behind-the-scenes work.
For my dad, it varies a lot, depending on the client's needs, whether they want on site or off-site support, documentation, or an audit done of their facility. He might be doing stuff in the office, and he might be at their plant for a day or two. The size of the company determines that.
What do you think has helped you and your dad to expand the company?
When my dad started, he was already doing a lot of work in different states. He had connections with many people, so he went from there. Word of mouth is a huge part of our business. We try to focus more on the eastern side of the United States, just because travel can be expensive, but we'll travel to clients anywhere in the country.
How many clients have you worked with so far and how often do you work with the same companies?
Since I joined, we've worked with at least 50 clients. Some people will come to us because they just need help one time, but for a lot of our clients if they're looking to get certified or if they failed a certification and need help getting on track, we'll work with them probably for a year. That doesn't mean every day for a year. It might mean we do a monthly visit or a zoom check-in to help them get on track.
A lot of our clients will then stay on either a yearly or quarterly rotation. Some of them will get set up and ready to go and don't need a lot of support. They may occasionally come back around and say hey, we have a question. So, it depends on the needs of the client.
Does anyone else from your family help you?
Occasionally, my mom, Pam, will help. We do food safety training for a lot of companies, and we'll travel to them for that. So, a lot of times my mom will go along, she'll be my dad's assistant on the road. As part of the training, students will oftentimes have to create what they call a model company, which is a company on paper, and they have to lay out a food safety system and there's a lot of handouts.
She goes along and does all the administration for training. He'll be busy doing the presentations and delivering all the teachings, and he'll need someone who can setup the classroom, greet attendees, keep him on time, and have the paperwork ready.
That's a true definition of a family business where everyone gets involved and lends a hand. So how does the food safety training complement your consultancy work?
The consulting helps to identify issues and find solutions. The training makes it much easier for the client to grasp the issues because it educates them on the "How" food safety can be implemented and the "Why" of its importance. It helps them get their food safety systems in place and up to the standard they need to be at to get certified or achieve regulatory compliance.
We do training for small and large companies and pretty much anything in between. It depends on the product and the different food safety concerns associated with the product.
When it comes to clients, what are some of the challenges that you frequently come across?
I think a challenge we face with our clients is that some of them have a hesitancy. It's about trying to get them to understand that you might have to spend money or resources or time to get this in place, but then it's going to open more doors for you because you'll have a great food safety system.
Once you get that certification to a specific standard, retailers will be more interested in working with you. If you're an ingredient supplier, companies will be more willing to work with you if you have a recognized certification.
So, the biggest thing is reassuring clients that it's worth it if you put the work in. You just have to get through all the steps and it's going to take some change, but it's worth it to get to the end result. The work and investment are worth it because the end result is positive change: growth as a company and sales opportunities.
What other hurdles do you generally face?
That would probably be marketing, because it's a very specific sector to market to. Social media can sometimes be useful, but for the most part, it's not the most popular way. So, sometimes it takes a lot more time and effort for us to do marketing than it would if you're selling an actual product. It's a little easier to create hype around a product compared to a service where you're trying to help people.
So how are you dealing with this? What kind of marketing has worked for you?
We've been putting tips for the food industry on LinkedIn, and we've had a blog for a little while. Lately, we've been trying to get more content posted to it and engage with people. Email marketing is also part of what we do. Word of mouth, however, is a huge aspect of our business. That's not something we necessarily have to put work into. We just do great work, provide a quality service, and we let that speak for us.
Working in food safety must have been an eye opener because you get to learn about food in a new way. Has that changed the way you see and interact with food?
My dad has worked in the food industry for years and years, but I didn't know anything about it until I started working for him. I do a lot of the administration, and as part of this work, when a new food safety standard or an updated version would come out, I would go through it and compare it to some of our documentation and clients and make sure it's all up to speed with the new updates. So, I got to learn a lot about food safety standards and the regulations.
My dad's also great teacher so if I have any questions about anything, he'll give me a whole rundown no matter what the topic is. That's been super helpful for me in terms of learning.
For example, last week I went out for dinner to this little hole-in-the wall place down in Maryland. I realized there were so many food safety violations in there that I would have never noticed before, and now I'm aware of them. It can be a weird feeling. I thought to myself 'Do I want to go to this place?
Seeing the need for food safety in restaurants, do you think you might expand your consultancy services to restaurants?
Currently, we don't do much on the restaurant side of things, even though my dad is trained in this area. We focus more on manufacturing. But we would like to expand to that at some point in the future.
What would you say were the biggest lessons you've learnt from working in your dad's company?
I've learned a lot about business, especially because I work with my dad so that brings a different element to it. It was super helpful when I was going through college. In my classes a lot of the stuff they talked about I could relate back to his business. And because it's my dad's business, I'm more involved in the day-to-day running of things. So, it's been a huge learning experience. I'm not just learning about food safety, but all the business practices behind what he does too.
Finally, what's the one thing you believe marks your company's success?
All of our clients who we've helped through the process of getting certified, have not only achieved certification, but the majority score in the top tier of the certification scoring systems. People can say, 'they helped me, they coached me on how to get my system together, and I know how to run it now'. That's huge for us, and it's the main thing that marks our success.
After all, our motto at FSQC is your success is our success.