Implementing CRM: No More Wasted Time!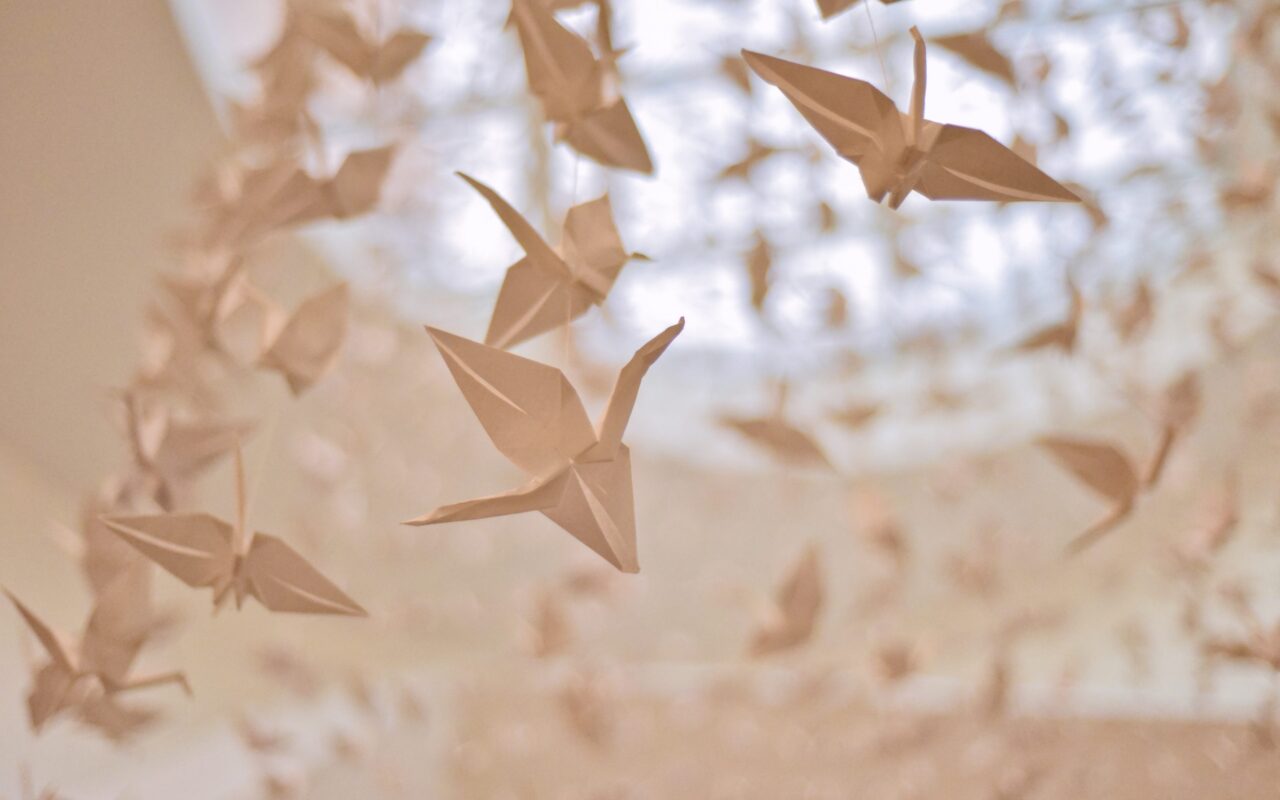 Like many others, the company MBK Consulting arrived at the conclusion that administration, information tracing, phone calls between colleagues and complicated information exchange take a lot of effort. The Production Director of the company MBK Consulting, Mrs. Petra Cisarova, shared her opinions with us.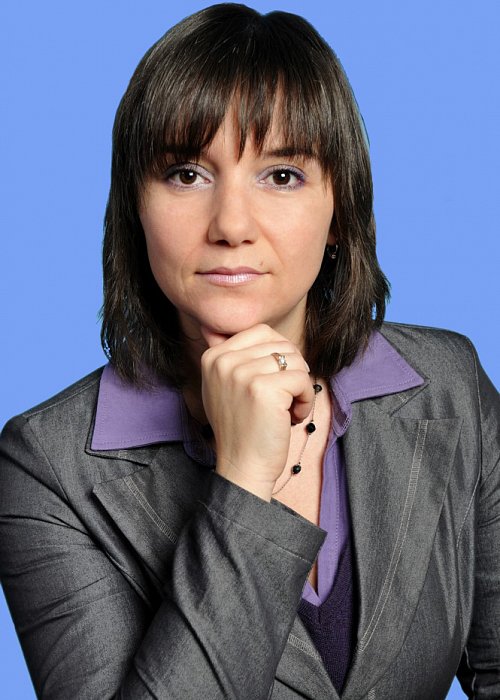 Petra Cisarova, MBK Consulting
How would you describe the company MBK Consulting?
We are a consulting company focused on business process management, ISO standards, audits and implementation of quality management systems, as well as on various related topics, such as environment and safety. Moreover, we organize trainings for public, and tailor-made courses for our clients. Thanks to an extensive network of professional trainers, we are able to prepare trainings focused on more than 100 topics.
How long has the company been in business?
Over 25 years. Our company has a long history. It was founded in 2001 as MBK Consulting, s.r.o. thanks to the transformation of an association of consultants who were active on the market since 1991. I have been working for MBK Consulting for twelve years.
How would you describe your post?
I am the Production Director. This means that the director/ owner of the company is my supervisor and I am the head of our agents, consultants, trainers, lecturers and the administrative office.
How did you arrive at the conclusion that you need CRM?
At the very beginning we worked with many Excel spreadsheets with lots of different contingency systems and an internally created information system - Access database. But at the end of the day, the implementation of projects was based on the actual work of our employees and their reports. However, it was not possible to make plans and create reports until they submitted their weekly reports. Moreover, it was rather difficult to use these documents and carry out workload or cost analyses.
We realized that in order to manage, analyse and promote our company in a better way, we have to examine data from a different point of view. In other words, we had to use other tools than Excel. Our clients' database kept constantly growing and Access database was not sufficiently "smart" to automatically interconnect various features. It was like a data recorder, from which it was not possible to retrieve the data. Well, it was possible, but I was the only person who knew how to work with the database in order to receive the correct data.
And so, we decided that it was time to make a change. We had been thinking about this innovation in the past, but it was two years ago when we finally decided to consider the costs and benefits and make the final step.
Is our system your first CRM?
Yes. We have chosen your system four years ago, however, we made the choice to transform our IT, because we had a vision that we could work without using Microsoft. This idea did not work out and, therefore, we came back to Microsoft and by implication to eWay-CRM.
Was our integration with Microsoft the main reason for your choice?  
Yes, it was Microsoft in general, especially Outlook. However, it was not the only reason, we were impressed by the number of functions offered by your software.
I was the first to try eWay, because it was the perfect Outlook add-in. When we looked at other systems, we wanted the same functions as provided by eWay. And we couldn't find any similar system. We even tried to programme the system by ourselves, but all our attempts failed, because our requirements are clearly defined and have their own specifics.
Do you think that the main impulse for change was the need for better analyses and reporting?
I would say that it was the need for a significant improvement of our management and control systems. We wanted to avoid constant phone calls and questioning, because they are time-consuming. Moreover, we needed a to create a clients' database, carry out analyses, work with target marketing and conduct reviews. We wanted to have a clear track about who attended a training, or who worked with our company in the past. In other words, we wanted to map our history in order to create future.
At what stage of implementation are you right now?
We are very satisfied with eWay. Everything works as it should and as expected, from receiving a demand to its realization.
We still have to tune up some features, because we do not have the connection to our web admin, which administers the applications to our trainings.
We still do not use eWay to its fullest extent, so the next stage is marketing and capacity planning, which we currently organize with the help of calendars and attendance sheets.
In the course of time, we will implement other modules; the important thing is that at this moment, we make the most of every tool we work with. I have been using eWay for three years. At first, we worked with a trial version, which was perfect for our employees as they learned how to work with CRM without Excel spreadsheets and similar functions. We have been using the full version since January.

How many people work with eWay-CRM?
We are a smaller company, so every employee uses this system. Aside from external lecturers who do not need it right now. As soon as it will be possible to report the attendance via a mobile application, we will buy them the licences as well.
Do you observe any changes that came with eWay?
The use of this system is highly effective when it comes to the reduction of administrative steps. We do not have to write anything twice, everything is perfectly arranged, statements and reports can be done easily, and we can track all the steps an employee had done. As the Production Director, I can comfortably check everything my employees do. It is also easier to share information both about customers and projects across the company. We do not have to make long phone calls, because we know where to look for relevant information. Moreover, it is much easier for us to create offers and contracts which we do not have to save separately.
What modules do you use?
The usual - Deals, Projects, Companies, Contacts, Time Sheets, Journals, Reporting, Products, Bookkeeping Records. The only function we do not use is Marketing. And also the module Tasks, because we are not used to working with this function. We work with Outlook calendar, as well as with eWay calendar, because it is perfect for planning and reporting.
Do you use our mobile application?
Personally, I use it a lot, I really got used to it. I would appreciate if the application allowed fully-reportable time sheets and automatic reporting of phone calls.
Did you perform any specific customization?
Yes, we did. It was not easy for Mr. Pejsek, because I knew exactly how it should work! I have to admit that he suggested many improvements that did not come to my mind and made our work much easier.
Customization involved the use of our client database, the processing of offers and orders, changing the deal status, printing of contracts and converting to projects which are then assigned to a specific consultant or lector. Thanks to your system, our project managers, consultants or lectors are able to plan when they are going to visit a client and how much time they are going to spend at their company. When a job is completed, a time sheet is generated from the calendar and thanks to eWay, we can create an invoice which is sent to our accounting system and then to our client.
Is there anything you would like to say to conclude our interview?
Today, we cannot imagine that we would return to our old Excel spreadsheets or the Access database. We will be more than happy to use all functions of the system in the future, but I can already say that we will appreciate its benefits when we use the system in its full diversity and functionality as it will help us develop our activities and strengthen our relationships with customers.
Thank you for your time!
Migrate your data from BCM to eWay-CRM with our webinar
You can also check our video tutorial showing whole process of your data migration from BCM to eWay-CRM. More videos are available on our YouTube channel.
Are you are interested in how the implementation  works?  Would you like to learn more about our customers ?  You can draw inspiration from our blog! If you have any questions, please contact us at  [email protected]  or (816) 256-8784.