GRANTEX: eWay-CRM Simplified Our Project Management
GRANTEX assists companies, municipalities, and the non-profit sector with grant writing. However, the successful preparation of grant projects and their subsequent administration are organizationally demanding projects that usually take many years. In the following interview with Ondrej Horcicka, partner and head of the grants division, we'll learn how to cope with this challenge.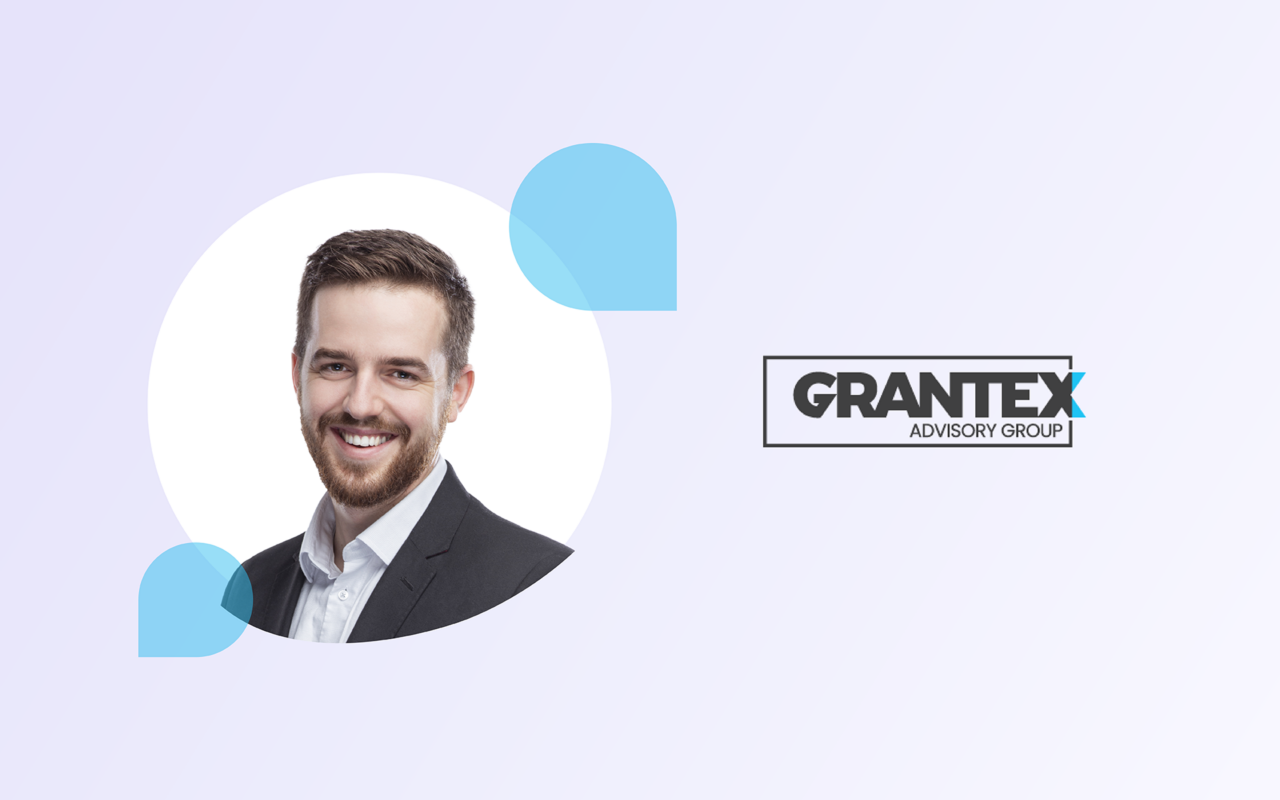 One of the services you offer is assisting companies in applying for grants. I assume there is a lot of interest in this service.
Certainly, there is a huge demand for grants. Recently, the number of grant programs has been increasing and as the cost of materials and energy rises, companies are looking for ways to cut costs. Grants are one great tool to do that. However, most companies find that the process of applying for a grant is complicated, so they turn to companies like ours to help them.
How long have you been offering grant assistance?
Since the end of 2012, so in December it will be exactly 10 years. We started offering other services like tax advice, insurance, or legal services in the last 2 to 3 years. So, grants were also the initiator of the transition to the CRM software because when the other divisions joined us, we were already working on the implementation of eWay-CRM.
How did you manage company contacts and grant requests before you started using eWay-CRM?
Until then, we kept almost everything in Excel. We tried to use it to achieve at least some rudimentary information sharing and automation, but even 2 years before we implemented eWay-CRM, we felt that Excel was holding us back a lot.
Increasingly, we were finding that we were unable to share information well, which was understandably having a negative impact when communicating with clients. This was the main reason we decided to switch to a CRM software. We needed to have the information in one place so that we could all access it at the same time and have it readily available.
Did you have any specific requirements for choosing a CRM system?
The first of the basic requirements were as much automation as possible. Then it was important for us to make the transition from working with Excel to the new system as easy as possible for our colleagues because any change of this type, unfortunately, comes with additional challenges in the short term.
We were therefore looking for a solution that would be as easy to use as possible and include as many of the features that our employees use so that they didn't have to keep switching from one system to another. And we also wanted the CRM to be accessible from a computer, phone, and for remote access from the web when someone is not on a work computer so that they would be able to get into the system anyway.
Was it important to you that eWay-CRM was part of Outlook?
It was one of the key aspects of our decision-making. In our company, we are used to the Microsoft 365 office suite, and when the opportunity came up to integrate it with the CRM system, eWay-CRM gained a huge advantage over the other systems we were choosing from.
It was also important for us that the supplier of the system was a Czech company. We already have experience with several systems, and with some of the foreign ones we encountered communication problems. So, it was an advantage that eWay System is a Czech company, with Czech management and a Czech customer support team.
How did you come across eWay-CRM?
We learned about the system from one of the business partners in our industry, who used the eWay-CRM software as well. Thanks to them, we found out that in addition to the usual features of a CRM software, it also includes a project management module. This was another key benefit for us, being able to manage the entire project within eWay-CRM.
How do you work with projects in eWay-CRM?
Projects help us keep track of deadlines and manage tasks. And thanks to the workflow mechanisms, which we have customized as needed, we again have a great overview of where the project stands. We use 4 types of workflows that progressively go through the entire life cycle of a grant project, from its preparation to the final phase, which usually ends with a final verification of the project's fulfillment of its purpose.
So at the last stage, we need to verify that the subsidy is being used correctly?
Exactly. After the money is paid out, every grant provider is interested in whether the project actually fulfills the purpose of the grant. And this is monitored during the sustainability period, which lasts on average between 3 and 5 years.
How do you work with leads? Do you use the deals module?
Of course, we use deals. In addition, we have just recently completed the automated integration of our website with eWay-CRM. Our website is a key tool for us to collect and generate leads as we try to direct all marketing activities to them. We want our eWay-CRM to automatically generate deals after clients fill out an inquiry form. Before we introduced this automation feature, we were converting inquiries into deals manually.
We know that in eWay-CRM we can easily convert an email into a deal with a right click. That didn't bother us so much. We mainly needed to create a two-way bridge for automated reporting of marketing activities and work with Google Analytics.
Do you have a custom workflow set up for deals as you do for projects?
Yes, we have 3 types of workflows on deals. We differentiate between deals of inquiry, offer, and our third type of deal is an internal type to track cross-selling and its success.
Do you also use the time sheets module?
In the past, we were keeping track of time on projects using Excel. It was only eWay-CRM that motivated us to start working with this data properly. We are a company that sells its time, so it's good to know what deals or projects employees work on and how much time they spend on them.
Thanks to this data, we are now able to evaluate quotations much more accurately, estimate the capacity of our employees, and thus decide whether we can afford to accept a given order, whether we can promise a client a delivery date, or whether we need to hire new colleagues.