Castell Project Helps Women Grow as Leaders in Hospitality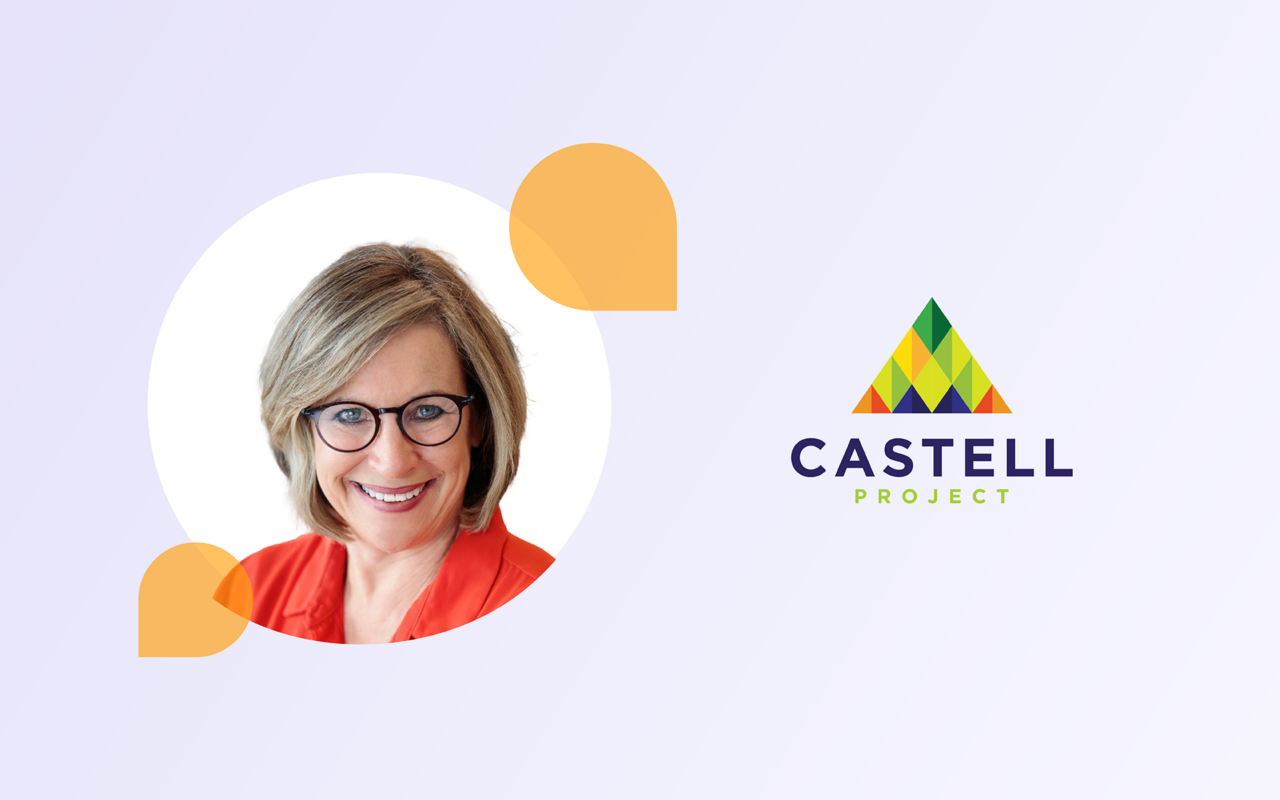 Castell Project is a nonprofit with the mission to help women rise as leaders in the hospitality industry. In recent years, there has been a growing interest in its Castell@College program. As this program has grown in numbers of panelists and cooperating schools, the organization's structure has also become more challenging. Deborah Cox, vice president of Castell, told us their story and how software has a role in their continued success.
So from what I understand, Castell Project is a group of hospitality professionals who strive to make the industry more equitable in terms of the percentage of women leaders in upper-levels of the industry. Could you tell us more about the establishment of your organization?
Castell was formed about 6 years ago. While preparing for Hunter Investment Conference (a major event in the hospitality industry) the women in the room started discussing the lack of women on the podium, primarly as a result of how few women held leadership positions in the industry in general. Not willing to sit by and let this continue, this group of women, led by Peggy Berg,  established Castell Project to identify the friction that was keeping women from career advancement and then to develop programs to prepare women for the highest levels of leadership.
To understand the level of participation of women at the different levels and roles in the industry, Castell initiated research in 2017 that produces an annual report, Women in Hospitality Leadership. Fast forwarding to the Black Lives Matter movement, we also started the Black Representation in Hospitality Leadership Report, and a report on diversity on public company boards.
Have there been any major takeaways from these reports?
The research prompted a closer look at where the friction is happening, because we know that plenty of women go into the industry – 67% of women, roughly, are in the lower levels. As you move up, though, there is a lot of fallout.
Digging into this helped identify five areas in which women learn and operate differently than men: executive presence, negotiations, advocacy, career development, and networking. Specific training around these five areas benefits women as they work to advance their careers and is the basis for the leadership training we offer.
Can you tell me more about the evolution of the Castell@College initiative? How is it doing now?
In addition to leadership concerns, Castell recognizes a need to inspire more students to consider the industry for long-term careers. Often, students are not aware of the many career paths the industry offers, or they worry that the demands of the industry will keep them from having a full-filling personal/family life.
Initially, we took four executive women into hospitality schools to inform students through stories of their personal career experiences.  We had about 15 schools lined up for the Spring of 2020. Then the pandemic hit and one of the schools said, 'can you do a virtual program?' So, we did and now we meet with some 2000 student in about 60 schools virtually every academic year. This has given us the opportunity to not only influence the next generation of talent, but also to form a community of women leaders amongst the panelists.
eWay-CRM has been especially helpful in forming panels and managing communication with our 300+ panelists. We try to match the school demographics with the panelists. We want women from diverse backgrounds, not only in terms of race, but also regarding the different roles in hospitality. We added custom fields within eWay to mark many identifiers – job functions, alma maters, LinkedIn profiles, notes from conversations, and so on. We have a lot of categories and identifiers – primarily used by the Castell@College initiative – but also for other initiatives, such as Fortuna's Table.

Do you think Castell@College will continue to be virtual after the pandemic ends?
We had to be adaptable when it started, and we will continue to be adaptable. This semester we will have four events that are going to be live. We only offer the live ones in the bigger cities. I think we will continue to evolve as the market's needs change.
I am impressed by how quickly you were able to pivot and find the silver lining, given the many challenges of the pandemic. So, we talked about some custom forms you added to your eWay-CRM. What other ways have you customized it to serve you?
One thing I do is save the emails that I import to eWay-CRM to develop what we call job lists. Other than that, mostly we use it to sort the database by our custom fields – it makes it so much easier to pull things, especially when we are trying to match schools to panelists.
I believe you also use our Professional Email Tool to help manage communications, is that correct?
Yes, I send out invitations to special Castell gatherings using eWay and every 7-10 days I distribute a Fortuna update to alert members of upcoming Expert Tables.
It looks like you first started with eWay in 2020, is that right? What were you looking for in a CRM software at the time?
Yes, we started in 2020. Originally, Castell@College drove the search for a CRM, because using an Excel spreadsheet wasn't adequate. So one of our volunteers looked at various CRM solutions and recommended eWay. When you go from 15 to 300+ people you need a way to manage the information associated with each person.
We also have around 4,000 names of industry leaders in Contacts. We update these sponsors and potential sponsors periodically to continue to garnish their support for our programs and for financial support.
But we are a non-profit and even though we were well-funded before the pandemic happened, we were also very aware that we needed to conserve money as best we could since our industry was severely impacted. So, we needed a solution that fit our budget.
The other factor that confirmed eWay as a wise choice was that it looks like Outlook. I've worked in the software world for 25 years, so I'm not really scared of technology, but I know the women I'm working with, and some of them are.
On that note, how would you say the internal adoption of eWay-CRM has gone?
As with any software there was a learning curve. I've always found the best learning comes with some instructions and a great deal of "practice" using the system. Our intern and I both shared tips on how to best manage the system, and then established guidelines for how the team would use this great resource.