Teambuilding on bikes. Teamsharing on eWay-CRM.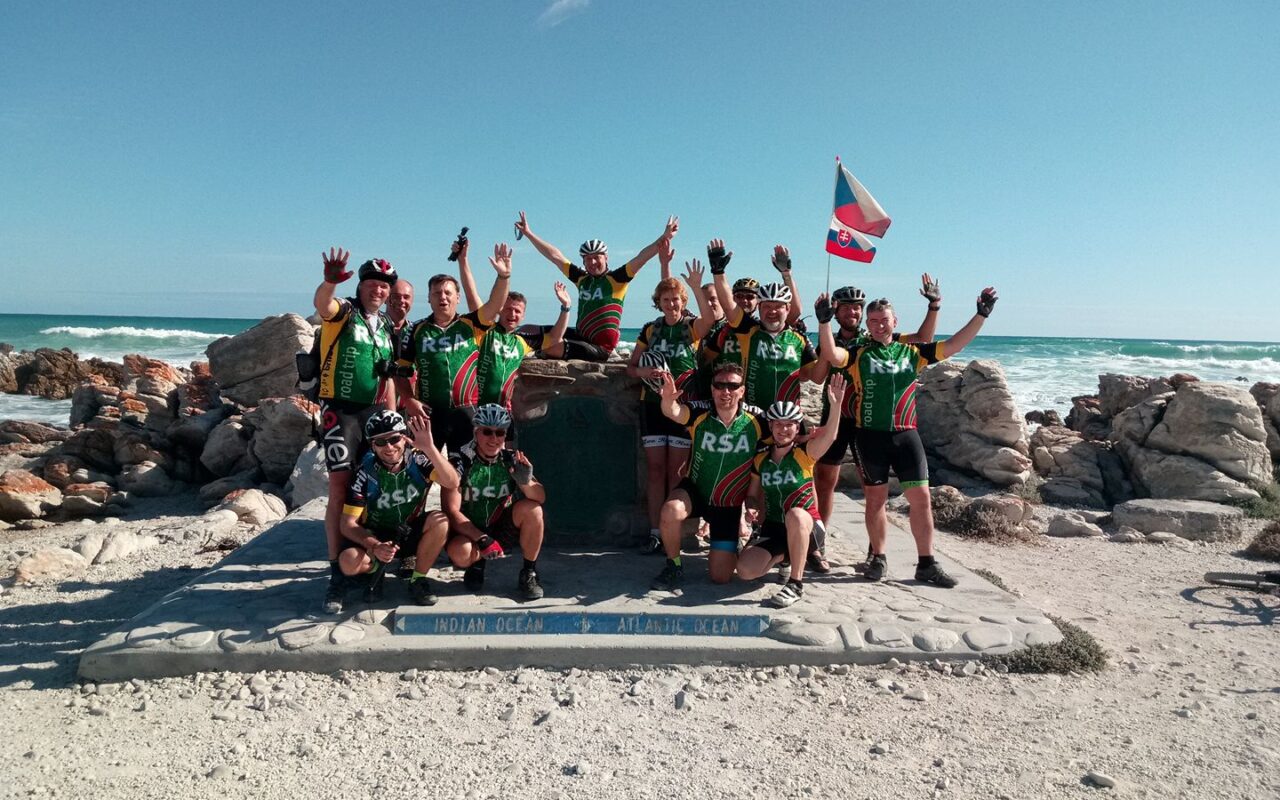 Brilon, a.s. is a modern, dynamic company that supplies new technologies in the field of technical equipment for buildings. The Brilon product range includes condensing boilers, heat pumps, solar systems, flue gas systems and other similar products. Brilon operates on the Czech and Slovak market.
Ing. Dana Nečasková is the Sales Director of the company.
We met at Brilon's offices at Prague, Horní Počernice.
Dana Nečasková is a very relaxed lady although her diary is often full. When I visited, internal training for the new company accounting software had just finished. After our meeting, Dana had a another meeting with one of the business partners.
Good afternoon, thank you for your time. I would like to ask you first, how did your career path lead you to Brilon?
Before joining Brilon, I worked for a large international company, but the work there was stereotypical for me. My position in the customer service department was less focused on relationships and more about papers and invoices. Not really interesting and not very active work. Finally, when we joined the EU, it was about putting everything in line with the new legislation. So, for me it was only administrative work.
And it helped me to realise my true careeer aspirations. I always wanted to work more with people. I had previously met with the owner of Procom Bohemia, (bought by Brilon company in 2014), whilst cycling!
The owner explained the vacant position and here I am.
So, you joined the company and were in charge...
...of a large part of the sales business. At the time there were only 4 of us in the entire company including our assistant. So, we worked very closely together.
Can you briefly tell us about Brilon history?
The original company named Procom Bohemia existed on the Czech market since 1993. Simply, we take it that we have been here as a Brilon since 1993.
I joined in 2003.
There was a legacy CRM we used.
Using CRM was not common at this time. What CRM did the company have?
It was a bespoke CRM developed specifically for us. For the time, very decent. This CRM was introduced in 1997. It was something in that time.
This CRM had a Directory, Contacts and Calendar, including appointment scheduling. There was the possibility to create offer proposals with some predefined basic client discounts.
What were your problems with the former CRM?
At the beginning, the former CRM seemed to me to be sufficient. When I joined in 2003, we were, as I said, 4 people in the company and had a turnover around 30 million. Today we have 24 employees, with over 250 million turnover and we are still growing.
We've been lately disovering more and more critical issues. The biggest issue was that the former CRM could not connect with our accountancy system, so we had to duplicate data entry tasks (addresses, price lists, discounts and more) again and again.
We had been considering what to do, and coincidently, we were in the process of appointing a new IT Manager.
We had been looking for a New IT Manager for some time; we held many interviews and tried out unsuccessfully several people in this position. Then we found a guy, he has now been with us eight years. He immediately started to bring fresh new ideas. He had extensive knowledge gained from previous positions held and recommended eWay-CRM as a solution that integrates seamlessly with our accounting software.
That was back in 2010.
What was the implementation like?
It seemed difficult at the start. Mainly data transfer. We had a database of more than 12,000 companies and the database was not consistent. Most of the addresses were dysfunctional, with people who have not worked in these companies for a long time.
Significantly it changed, when the business assistant was replaced by a new one, she was and still is very active, precise and consistent. She really took the eWay-CRM implementation as her priority. She is still working with us today.
In the first phase, we did not really know what we wanted, we did not know what we expected from the new CRM. Today, thanks to the fluently working CRM, I can see that some business processes were not clearly defined.
Finally, we defined and set up our business processes together with the eWay-CRM Team.
And then it went smoothly...
This is not quite accurate, for a while employee engagement was low. The hardest thing to do was to convince our own salespeople that the new CRM doesn´t mean more work for them, but it makes their jobs much easier at the end of the day. When they realized it, it started to "go smoothly".
What are the principles of your business and how do you use eWay-CRM?
Brilon is a sales company that provides everything connected to the heating industry. Our major customers are design offices, specialist wholesalers, assembly companies, and just a very limited number of end customers. So it's a typical B2B model, (as it is called today).
At first, we started to use eWay-CRM customer directories, products, prices, and discounts (all connected to the accountancy system), including bid processing. After these really basic features, we started to implement others in our work to maximize the usage of eWay-CRM.
Especially for salespeople, it is important to have a precise and immediate overview of the status of the warehouse, the invoices issued, payments, orders, and, of course, all offers.
As it happens, some of our requirements for how the link among eWay-CRM, the accountancy system, and salespeople, should function, are very specific. eWay handled all very well.
Does eWay-CRM add value for you as a manager?
In addition to function for any salesperson, I have a very comprehensive overview across our team and individual activities. I know the actual status, where the company is, what expectations are and who is doing what at the moment.
It helps me with everything.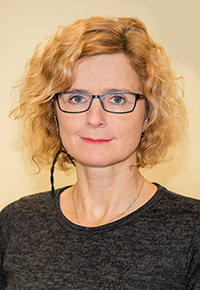 How is the co-operation with eWay System, (developer of eWay-CRM), working for you?
eWay-CRM is used daily. Sometimes, of course, we also use your hotline and Customer Support. But not very often.
What about new product features and upgrades, what did they bring to your business?
We have been also doing a great eWay-CRM implementation project for our Slovak branch. We need to have deals in Euro and everything in Slovak. And we achieved the ability to monitor both branches at once in one CRM. This is really helpful.
This implementation was much faster, because we had all the processes already defined. eWay support and implementation were professional and just great.
Another big step was that five years ago we have switched to the cloud solutions that eWay-CRM offers. We don´t have to be worried about managing our own server and working with cloud-based databases is very comfortable for us.
What about the eWay-CRM Mobile App?
The eWay application on the mobile is good for us, it helps sales people in the field. They are mostly using contacts.
We do not have any tasks and bids yet in the app, but I do believe that they will be there soon.
Do you want to tell us something more about eWay?
I am pleased that eWay also offers a module to effectively manage long-term projects. We are starting to use its functionalities to lead and co-operate in multi-team environments.
We are very happy with eWay-cRM. We could not work without it.
Now, a more personal question: What are your hobbies or interests outside of Brilon?
I love cycling.
And you do teambuilding...
Also on bikes!
And where do you go with the team, are you enjoying biking throughout the Czech Republic?
Sometimes to different places in the Czech Republic. But sometimes...last time we were all on the bikes in South Africa. (she laughs)
We also have our corporate bike jerseys. We enjoy cycling a lot... as well as work in our company!
Work and eWay, it's us. (laughing again)
Thank you very much for the interview and for taking time out of your busy schedule. I wish you a great day.