Organized data is crucial for any HR officer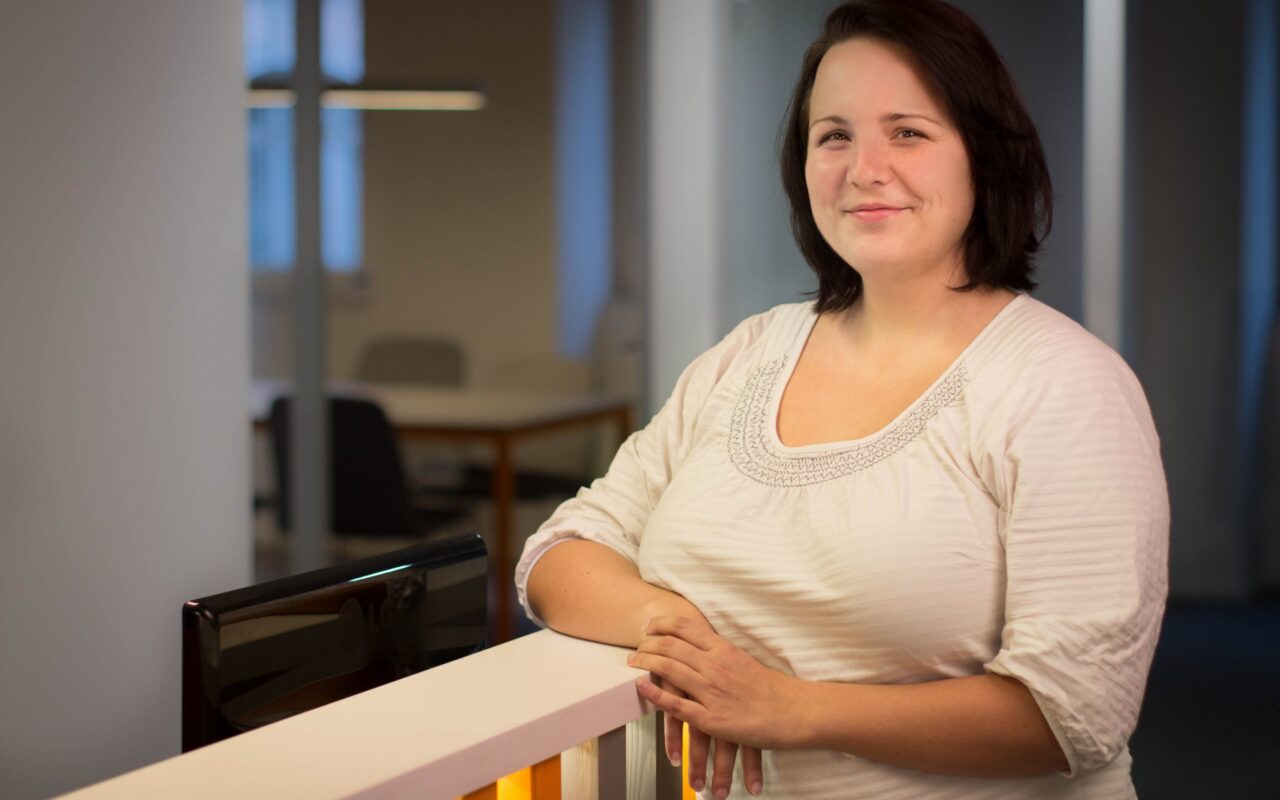 Šárka is our Office Manager and takes care of HR agenda as well. Be it recruitment, administration or time sheet control, she relies on eWay-CRM when tackling her daily tasks. We discussed ways how to use the software for HR and how to work with people efficiently.
As an HR manager, do you have any inspiration or philosophy on working with people?
I like to follow companies that put people first, such as Zappos or IReSoft. They put emphasis on the fact that their employees are not just means to an end, but above all humans with their own identity, values and lifestyle so they treat them that way. You can feel real care for people there. Informal and friendly environment, employee trust and resulting productivity because people are well motivated. It can be used for marketing purposes as well, but it shouldn't be the only reason. It is good to treat people well just because.
Do you introduce a similar approach here?
Well, friendly environment, various benefits and fair approach are becoming standard, even more so because the job market in IT is noticeably more tense. We also follow a strict moral code about how to treat job applicants. Even those who aren't hired deserve our respect and fair treatment. Hence, we respond to everyone personally and without any delays. Most companies do not even bother to reply and many applicants only receive automated mealy-mouthed messages.
It is absolutely essential to provide people with all the information they need. When someone applies, or gets hired, we strive to inform the person about everything. How we run it here, what they can expect and what their job will be like. People feel better that way and everyone can make a qualified decision.
We know that you use eWay-CRM. How does it help you with your agenda?
eWay-CRM serves us mainly for communication with clients, we also use it for bookkeeping and general administration… To me, employee database is the most important feature. I need to have everyone's data in order. Over the past years, I grew with the software and now I process and file all the important documents in eWay-CRM.
So, despite the fact that eWay-CRM is designed for client data management, it can be used as an intranet and IT system for a small-to-medium company?
Exactly. It is useful both to me and to our new colleagues as well. After being hired, they see all the contacts with photos in the system. It makes the start easier for them. They do not need to run around and ask about everything. And when they need something specific, they know exactly who to talk to.
Is there anything else that you use? What about time sheets?
That is so automatic to me that I forget even mentioning it…
Well, it is not a regular feature of a CRM software, most products on the market do not offer such functionality.
I can track attendance as a general time figure or assign it to specific projects and analyze our time use down to the smallest detail.
Most companies use a standalone software and when their employees are filling out timesheets, they need to work with each system separately. This is much easier with eWay-CRM because everything is in Outlook. It saves a lot of time and people are willing to use it more because they do not have to learn to operate various systems and switch between them.
eWay-CRM timesheets have two purposes for us. We see what everybody has been working on and we can bill services to our clients more precisely. Thanks to automatic reports I can send the client a detailed summary of who exactly worked on their project and how many hours were used.
Can anyone see that?
You can set the permissions up as you like. The system can be configured to show particular information to particular users. We share most of our data right now but eWay-CRM can display specific information only to the HR officer or the management.
Are there any other functions that you would like to see? Is there anything missing?
I plan to track the dates when our employees were trained for health and safety. And I would definitely welcome if I could set up a reminder when someone's medical check expires. Apart from that I believe that eWay-CRM can match any simple HR tool and do the job, despite not being designed purely for HR.
We talked to Šárka Grohová, eWay-CRM HR manager.