Really Good CRM Must be Part of the World That is Familiar To You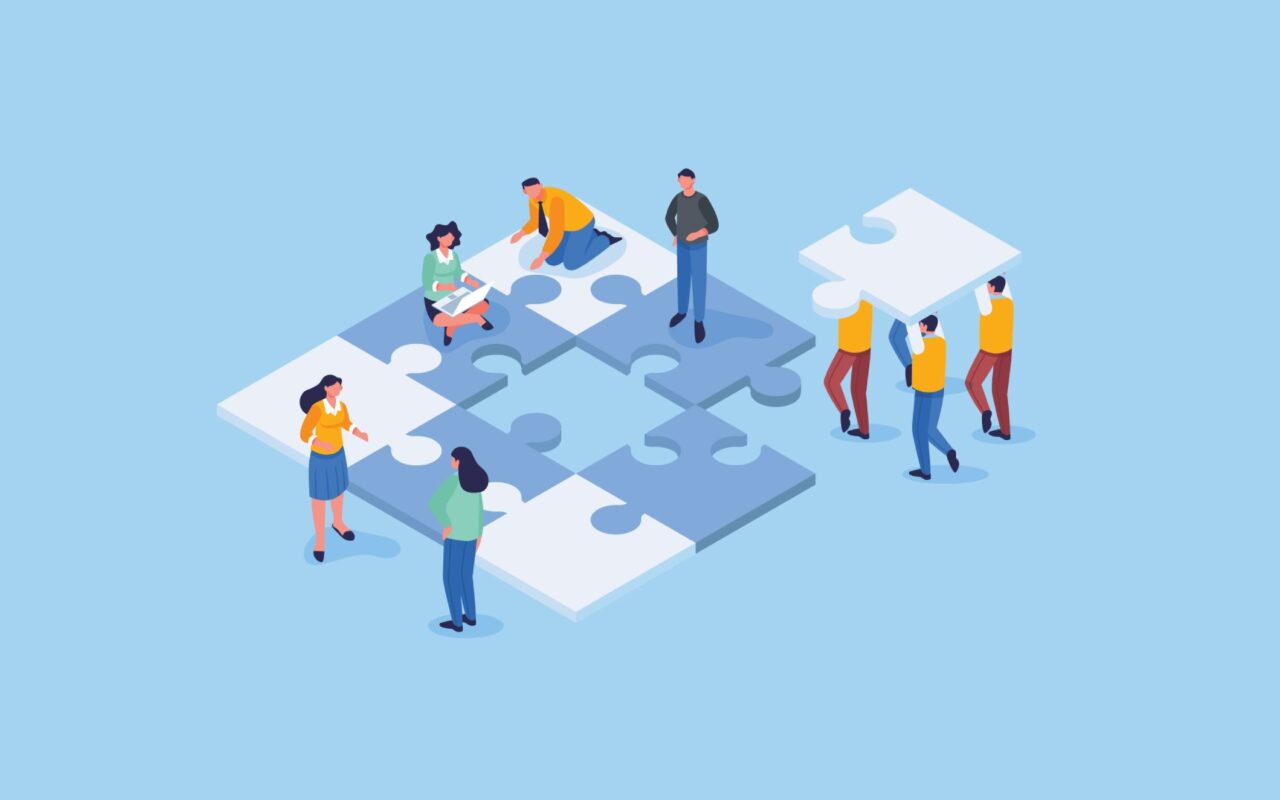 Our CEO Jan Lalinsky was interviewed about new version of eWay-CRM 6.1, latest trends in CRM as well as the impact of Covid on business IT solutions. The outcome is clear. A really good and solid CRM must fit the world you know well.
You launched a new version of eWay-CRM 6.1 a few weeks ago. Can you please summarize what the new version brings, and at the same time present the philosophy of your solution, which is based on the basic principles of CRM, but is still very original?
Certainly. I'll start with the second part. What makes eWay-CRM original is its close integration with Microsoft Office, specifically Outlook, Word and Excel. We believe that if a CRM is to be really good, it must be part of a world that you know intimately and use every day. And that is Microsoft Office for most companies. That's why we embedded eWay-CRM directly in Outlook.
But Office is no longer just Outlook, Word and Excel. Microsoft has recently made a huge step forward and introduced amazing applications such as OneDrive, Teams or PowerBI. At the same time, it's no longer just about the PC, but we have native applications for mobile phones, Macs, or the web. And that's exactly what goes hand in hand with our philosophy - to provide a tool with which you can work anytime, anywhere.
We want it no longer to matter if you're in the office, on your mobile, tablet, or at home on your Mac. If you are online or on board an airplane and do not have internet. If you are in Outlook, Word or Teams. And we also want your CRM to work well. The new version of eWay-CRM 6.1 sets this new direction.
In the new version, we have significantly simplified several key functions, such as bulk marketing e-mails or import from Excel. We incorporated several user feedback to the user experience and also connected eWay-CRM to another application from Microsoft – the analytical platform Microsoft PowerBI. So that everyone can easily make reports.
How long has the eWay-CRM solution been on the market? On the Czech, but also in the American market, which is, as far as I know, the main one for you.
We have been on the Czech market for 12 years and we acquired the first American client in April 2013, so this year it was 7 years.
Just to clarify, the US market is leading in terms of the number of new clients. But we are still making the biggest turnover here at home.
How often do you release new versions of eWay-CRM and what brings you the most inspiration when developing new versions? Do you get ideas for new functions and tools mainly from customer feedback, or do you project current trends in CRM in new versions?
We try to do bigger updates 2-3 times a year. As for inspiration, it is all around us. Of course, we follow trends and have a vision of where we want to be with eWay-CRM in a few years. We have divided this vision into several milestones and we are following them. Every time we work on a function, of course we look at our 'idea book' to see what the clients write about it. There are always a lot of great insights that we process on that occasion.
Are there any major differences between the expectations of your American and Czech customers? Does it also apply in the field of CRM that our market responds to current IT trends with a delay?
I don't know if this can be generalized. As Thomas Friedman once wrote "the world is flat" and if a Czech company can sell to America across half the world, an American company can also supply CRM to a Czech customer. Trends are spreading fast.
But what I've noticed is that American clients quite often look for out-of-the-box solutions to help them solve the current problem here and now. Such an instant soup that will drive away the momentary hunger.  They don't talk to you much about what is the core of the problem and whether it can be prevented.
Here in the Czech Republic, we discuss problems with clients much more often, we present solutions and discuss the advantages and disadvantages of each of them. Then we sit down together and choose the solution.
But again, I find exceptions everywhere. I take care of several American clients myself, where we regularly call and follow the "Czech model". It really suits us better. This gives you a chance to get to the real point of things and come up with a really good solution.
How have you dealt with the limitations of Covid counter measures this year while developing the eWay-CRM solution and putting it into practice? Many things can be done remotely today, but everything is certainly more complicated.
I think we did very well. Of course, we all moved to home office, which quite complicated the situation. I'm a big opponent of home office and I like it when we're all together. But the whole team worked absolutely amazing, the communication was smooth and it even helped us to make a few things more efficient.
How do you actually see the current impact of the Covid epidemic on business applications and specifically CRMs? We hear that the IT field has benefited from measures because the importance of IT solutions for the functioning of companies has been fully demonstrated. Do you agree?
Certainly. Many companies have realized that it is very difficult without IT these days. And I'm not just talking about CRMs. Digitization and automation are the must.
As far as CRMs are concerned, I think that will only become apparent soon. Many companies have solved either existential problems or how to withstand the influx of orders, and once they solve these challenges, they will necessarily start thinking about how to handle similar situations better next time.
Those that had had CRM implemented were definitely at an advantage. Whether they are better able to analyze the unfavorable situation and consider where to go next, or they can automate things through CRM applications and thus better manage the influx of orders.
Can you give some specific examples of companies that have been helped by process digitization in this difficult period?
I can think of two clients who we have helped to significantly simplify the creation of offers. Sales reps used to type them in Excel, made a lot of mistakes, and everyone sent a different-looking document. Not to mention that, for example, they did not send the client a discount to which they were not entitled.
Not only did we manage to break down all this but we greatly reduced the time needed to prepare the offer. Both clients are among the happier ones and they have a big amount of deals now. That's why every minute saved counts.
Who is a typical eWay-CRM user? What types of companies and organizations do you focus on in terms of size or industry? How do you reach new customers?
They are small and medium-sized B2B businesses. We have no industry targeting, eWay-CRM is very flexible in this. Our clients include manufacturing companies, M&As, lawyers, consultants, IT companies, electricity suppliers and we also have one reproduction clinic.
We help everyone who likes the idea of connecting a CRM with Microsoft Outlook, resp. with Microsoft Office. Many of our clients like that.
We address clients based on content marketing. We have a small team that writes articles and makes videos. We even have our own business podcast channel on iTunes or Spotify. We write about topics that help managers and entrepreneurs better manage their business.
Speaking of your customers - can you mention any other interesting eWay-CRM references at home and abroad?
In addition to the mentioned reproduction clinic, we have a relatively close cooperation with Peugeot and Citroen in our country and in Slovakia.
In Ireland, for example, we have JCDecaux, in the United States a medium-sized consulting firm with branches throughout the country. Also, we have several dozen smaller companies in Florida and one in Hawaii, so there are fights among consultants over who will go to train them in person (laughs).
What features and functions of the CRM do you think most influence its long-term benefit for the company? Does it also apply in the case of CRMs that 80% of companies actually use only 20% of functions? Which do you think are the essential ones?
A lot depends on how level of IT background of the company that decided to implement CRM. From our point of view, we often solve basic things such as the centralization of information, corporate culture or the automation of basic tasks. In practice, it seems that companies have a large Excel spreadsheet where they record orders. Everyone has contacts on their mobile phone or Outlook, and the offers look different because each sales rep makes them in a different way. I'm not surprised, because few people that are launching their business think about a CRM as one of the first things.
Once we create a unified database of customers, inquiries, and orders for our clients, we will give it some form so that the data and outputs are in order and look professional. Then we move on.
Some are interested in automation, others in analysis, and some are interested in moving in to reach their clients. But there are also several clients who want to take a break from CRM for a while and focus on other things. Nevertheless, we remain in contact with them, we talk to them regularly, we inform them about news - whether in person, by phone or via social networks.
Would you dare to predict the further development of business IT solutions at the moment, specifically in the field of CRM? There is a lot of talk today, for example, about process automation and the use of artificial intelligence technologies, or technologies for data analysis. Will this be reflected in the further development of eWay-CRM?
I think it fits and can be seen in smaller businesses.
The mentioned automation is interesting. There is pressure from some US clients to make it easier to reach customers. It's a big country and business is often done on a bulk basis, so companies are interested in automatically collecting leads from web forms, chats, LinkedIn, or tools to identify visitors on the web. They then want to tailor their offer to them and transfer them to paying customers as easily as possible.
We also rely a lot on data analysis. That is why we have connected eWay-CRM to PowerBI, which offers incredible possibilities in this respect. It takes a while to learn, but the things you get out of it are just amazing.
Overall, I see another trend in our area - and that is the interconnection of applications. This one is good for collecting leads, this one is great CRM, this one can handle bulk emails, here we have great accounting and this one will evaluate it for us. Clients choose the tools they work well with and want to connect them together. Of course, without a single line of code. And if this works, then it's a pleasure to look at.