Ondrej: eWay-CRM Helpdesk loves to help!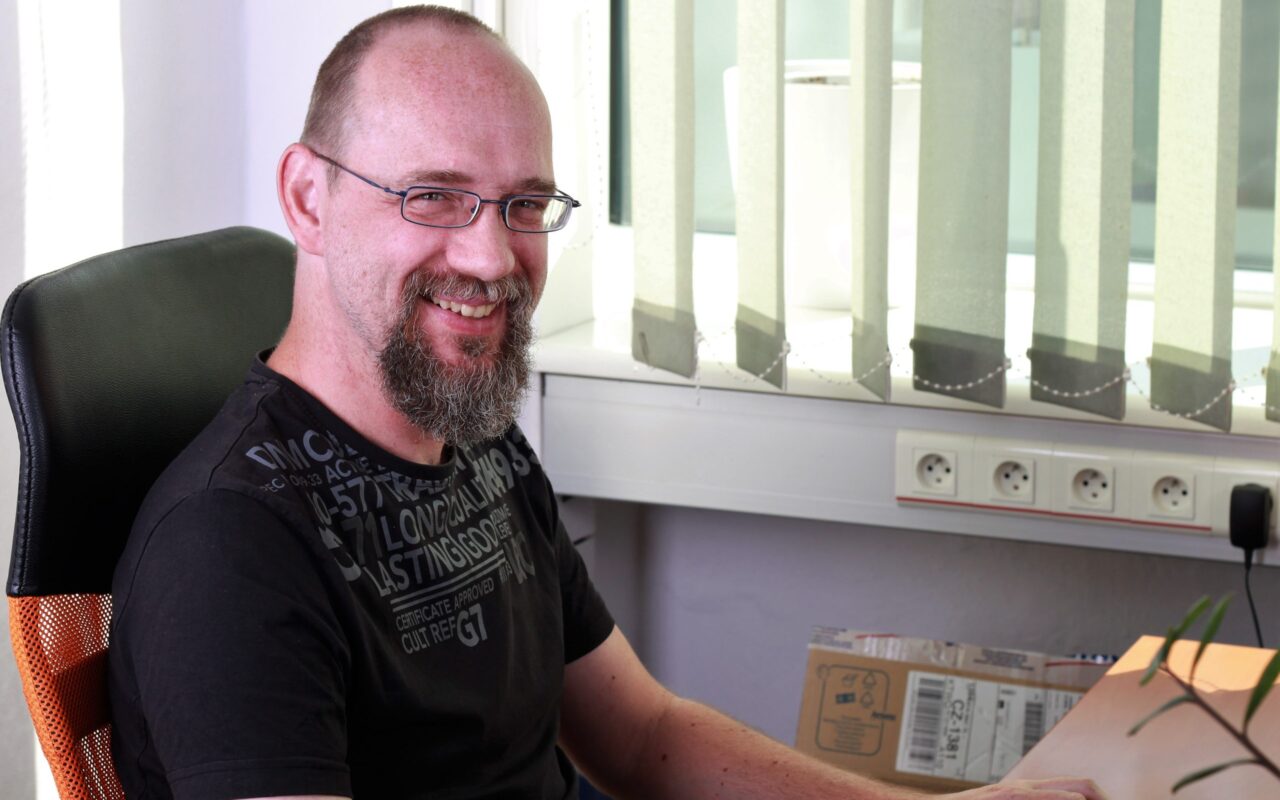 Ondrej Vopelak manages the eWay-CRM helpdesk. We interviewed him and found out what his job is like.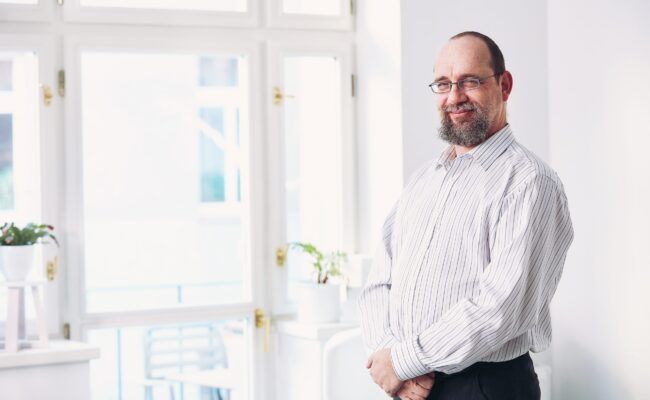 Hi Ondrej, could you describe your day at work?
Well, every day is a bit different, yet the basics stand.
I arrive at the office, sit on my chair and check what's new. Based on that information I start doing my thing, this means helping to solve problems that eWay-CRM users encounter. This is basically what my job is - Customer Support.
The tasks are varied and there are many things I'm responsible for; migrating servers and helping with our internal infrastructure to name a few.
In what seems like no time at all, the day is over, quicker than a flash, I'm back in the office making my morning cup of coffee!
Do you have a Top 10 list of the most common problems you solve?
We could definitely make that a thing! However, eWay-CRM keeps evolving quickly, so it's constantly changing.
We have our in-house "repair" mechanisms in place, so most customer issues are actually external factors rather than eWay-CRM related. A typical example could be unsuccessful communication with a client server, etc.
How do customers get in touch with you?
People call us or send emails, it really depends. Probably I would say that I receive more emails as our customers often send us logs.
What is a log?
An error log, this is automatically generated by eWay-CRM. In order for customers to generate this report, they simply click twice on the taskbar and all the relevant information is sent to us. More often than not, customer phone calls just result in me requesting for an error log.
With this log we're able to assess the situation and literally check what went wrong. Once we actually have the log, we get to the solving part of a problem. Theoretically, it can be solved by many people, either myself or other customer support team colleagues. If it is a technical issue which I cannot solve by myself, (or if it is time consuming), it may be referred to my colleagues from the Development Team.
What does 'the solving part of a problem' look like?
The majority of problems raised can be resolved by referencing our documentation sources. In reality, this means that we often refer the customer to a specific URL that talks about the problem from past experience. Documentation is a place where you can check your"problem" and find the solution. Also, there are screen shots to make you comfortable in how to solve it by yourself. We're keeping the documentation up-to-date and user friendly which takes a lot of time and effort, yet it pays out every single day. Multiple times!
Unfortunately, some things are a bit more difficult to solve. Our answer wouldn't be to just "click here and there", this would be too much for the average user. To be honest, reading a lengthy instruction manual is something not all clients want to do, then we have to agree on a convenient future date so that we can connect remotely. Half of our clients are eager to solve problems immediately, the other half are happy to agree on a future date.
How many phone calls are just about giving a little help and guidance? (Just like the classic "Phone a Friend" scenario!)
One in ten, but this is what the Helpdesk does and is actually my ideal vision of the job. In an ideal world, eWay-CRM is working as it should with no problems at all, then the Helpdesk would be speaking to clients in a manner of, "click here and see, there it is! Have a good day!"
What about online chat?
On chat I usually have just receive normal questions regarding how to use eWay-CRM. Online chat generally works very well for eWay-CRM in the Sales and Project Departments. Potential customers contact our company and ask about the software, pricing and implementation, etc.
We've already touched the topic, but what exactly is classified as an 'error?'
There is some sort of error or inconsistency. Suddenly, your Agent goes red and a pop-up message appears. With the two clicks as I've mentioned earlier, you are able to send us the error log and it makes its' way to our helpdesk as a ticket. The tickets are sorted automatically, the priority level is determined and then assigned to one of the team to resolve accordingly. After assessing the situation and reading the log, I'm able to say "Oh, here we go, this is the problem or I have to connect remotely to investigate further".
Once I connect remotely, I can assess the situation, solve the problem, and then document it. In case it is the first time, I also contact our Development Department. They work with the case for future reference.
What is the meaning of "problem solved?"
Well, we can say that it is "in progress". The Problem only stops to be a problem when the Development Department finds a solution. Only at this point does the customer ticket problem "disappear". This means that the user is no longer experiencing any problems and eWay-CRM works as it should.
What does it mean for me in the meantime, am I able to work with eWay-CRM?
Sure thing! eWay-CRM has the incredible advantage of working offline as well. Even though most people get spooked by the red agent icon, I simply reassure our clients that they can, (and should), keep working as usual; all data will be automatically synchronized afterwards.
Which reminds me! Are you an IT guy?
Oh! That can't be meant as a good thing! (Laughing)
I made my way through F1 on the keyboard. Everything I know, I've learned in the Help section, I've also searched a lot on internet! (Bearing in mind that there have been occasions when the internet didn't have the answer)
Previously, I also worked for a different company where I was a Head of Department and became responsible for IT as well. At this point, I slowly inclined to it. I like puzzles and solving them.
I always like to work with people and I can work under pressure. Working within IT Support is about understanding others; you have to understand people and how they perceive their working problems. If you work this way, this job is a great service for customers! Just love people and eWay-CRM and then you will always stay cool! That's it!
Now we get to the unhappy customers, the ones that feel they have an urgent need when something doesn't work, their expectations are high and so on…
I've been waiting for this topic.
I'm compassionate with each customer who is on the other side; frustrated, banging his head against the wall, etc. I look at the situation from his/her point of view and it's quite understandable for me. I know why he/she is nervous, unhappy or even angry. My job is to find where the problem is and to help. Customers mostly find out that I´m on their side and I'm trying hard to solve their problem.
I'm a calm person, so even if it is sometimes stressful, I can take it.
What's the most difficult aspect of your job?
Unresponsive clients. For example, I set a deadline directly with the head of a company, but solving the problem means to be in contact with some other department. Unfortunately, it takes a lot of time for that department to answer each of my emails. In the end, this creates a stressful situation for me as I have to remind the point of contact to answer my email.
Sadly, that happens quite often!
But not all of them are like this, are they?
No, of course not! I usually deal with three groups of people:
First, there are those who report a problem then go silent for two months and then expect it to be "solved right here, right now!"
Second, there are people who are eager to have a problem solved in one communication but can't make any time for it. These people just postpone and postpone as they don't have a time for anything.
The third group of people are over-thinking everything so it takes a bit of time, because it mostly can't work the way they think. (Laughing again)
What do you think is the most important attribute of a customer support employee?
To pass on all the information. From client to me, from me to colleagues and then back to client. The more difficult the project is, the more people share the data, obviously. Fortunately, even we use eWay-CRM for the entire process. So, after the completion, I just have to make sure everyone working on it puts all the information into eWay-CRM. Not only for me, but for future references.
And, as I've almost said before, Helpdesk is about loving to help.
We talked to Ondrej Vopelak, Technical Support Specialist.