Meet New Pricing: Extreme Scalability, Brand New Free Plan [Interview with CEO]
Interviews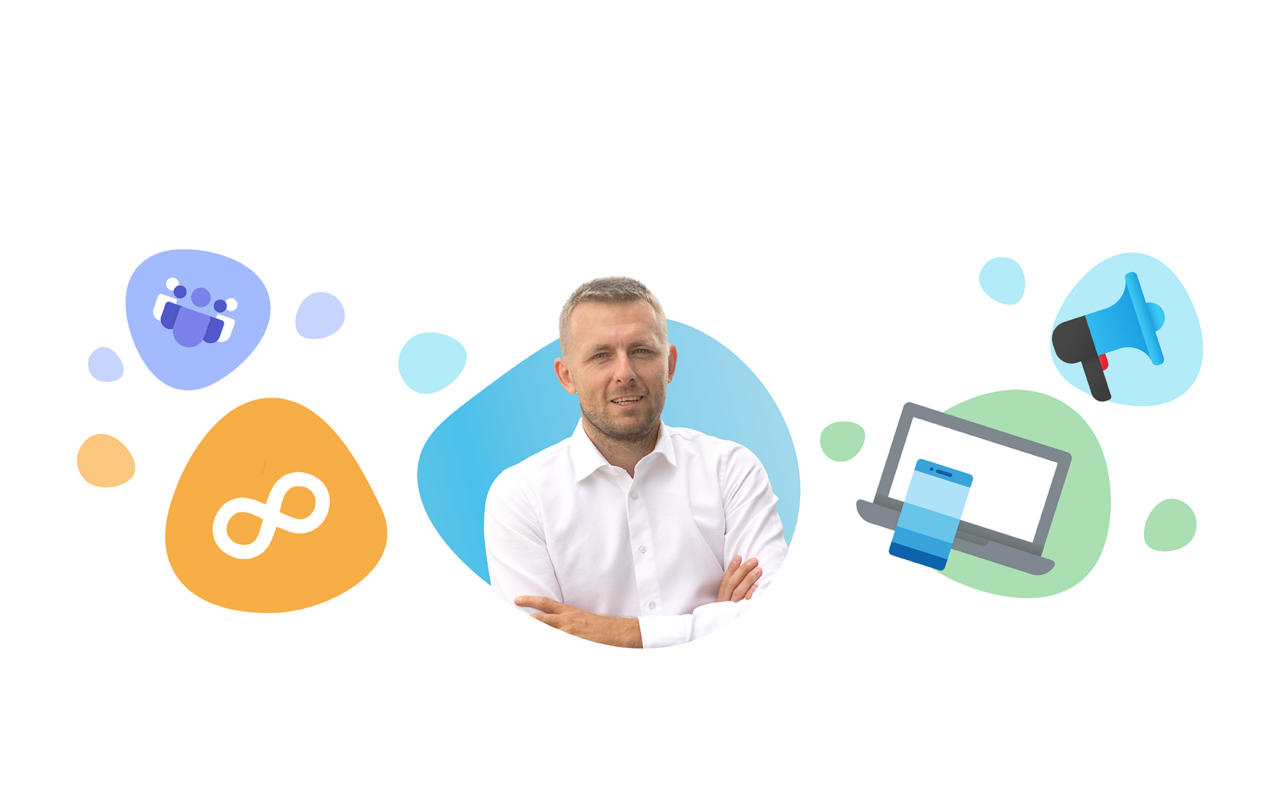 A few days ago, we released a new version of eWay-CRM 7.4, bringing a new level of user experience for Mac or mobile users. We also implemented the new pricing model and introduced the new generation of eWay-CRM Free. And the result?
eWay-CRM is now extremely scalable. With the new pricing, you only pay for the features you actually use. Jan Lalinsky, CEO of eWay System, explains what it exactly means to you.
The first significant innovation that eWay-CRM 7.3 and 7.4 bring is the new pricing. How big is it? Why did you make this step?
For 14 years we were offering eWay-CRM as a complete product with all available modules and features, whether the customer has used them or not. It turned out that our customers wanted more flexibility in what they paid for.
That's why we broke eWay-CRM down into more than 200 features and put them together in 4 packages – Companies and Contacts, Sales, Projects, and Marketing. Each package comes in 3 plans depending on the combination of features the customer needs. If someone isn't ready for field permissions, for example, they start with a lower plan.
Now we have a price list that is extremely flexible. Customers have the freedom to choose only the features they really need.
Another change is that all our tools are now included – eWay-CRM for Windows Outlook, eWay-CRM for Microsoft 365, the web app, and the mobile app. How important is this?
A lot. We've been selling eWay-CRM on a per-technology platform basis, but it turns out that's something clients don't want to deal with. Especially in the last 2 years, many companies implemented hybrid workspace environments, and employees requested better flexibility. That's why we decided to include all the products we have – eWay-CRM for Windows Outlook, eWay-CRM for Microsoft 365, web client, and mobile app - in all available packages.
We don't want to charge for technology, but for features that clients use. We want eWay-CRM to be a multi-platform solution. So that clients don't have to worry about whether they are on mobile, web, or desktop, and the new features in version 7.4 make it very smooth and easy to work with eWay-CRM even on a Mac or mobile.
Similar changes have been made to eWay-CRM Free. You even call it "the new generation of eWay-CRM". Can you explain what exactly you mean?
The free version is truly ground-breaking. Until now, we offered it in full functionality, but only for one user and only in an eWay-CRM for Windows Outlook. In the new eWay-CRM Free, we now make all tools available so that users can work with eWay-CRM Free anywhere, anytime. On PC, Mac, mobile, or web.
Another huge news is that we have opened the free version to an unlimited number of users. We don't care about how big the client team is or how many people work with eWay-CRM. We don't even have a limit on the number of contacts or deals that users can store in the system, as is usually the case with other free CRMs.
The only limitations are the number of available features and the size of the Cloud database which is something our customers understand perfectly. However, we tried to select the most used features for the free version. So, companies only need to switch to the paid plan only when they grow to the point where they need a professional solution and want to talk to live people for support.
The Professional Email Marketing module is now also available in the free version.
That's right, we also give users the possibility to use our Professional Email Marketing module and send up to 1,000 emails per month for free. According to our statistics, most small businesses fall far short of this threshold, so this fits in with our vision of wanting startups and businesses with small budgets to try eWay-CRM first and upgrade when they really need it.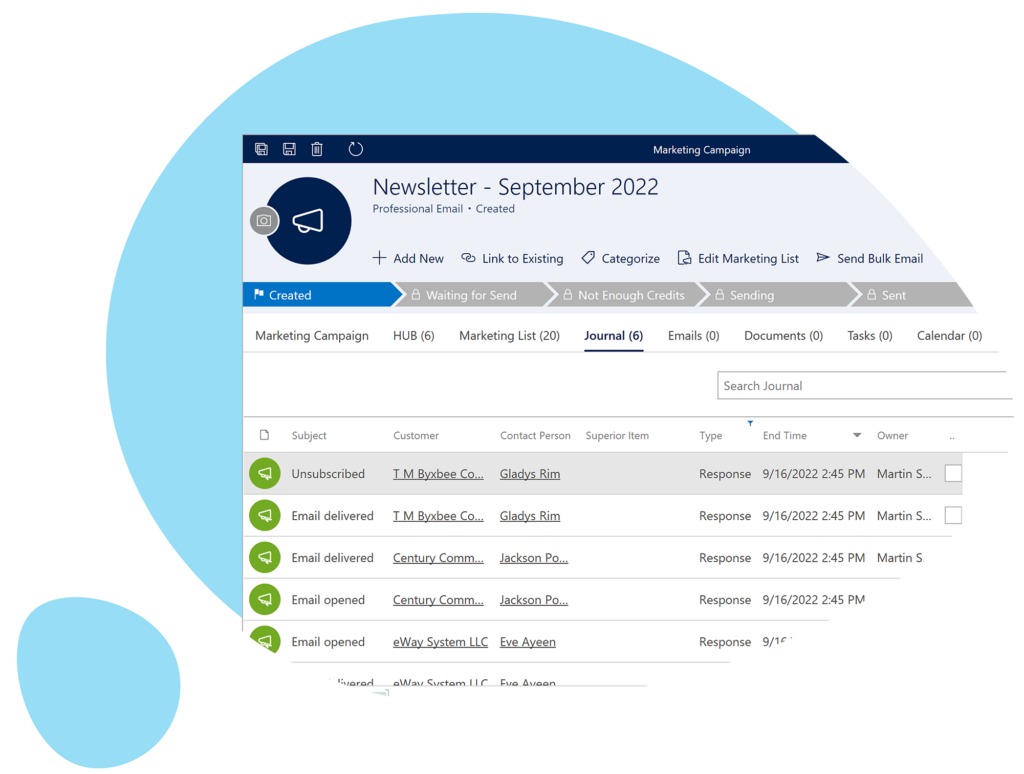 Email marketing in eWay-CRM.
How will the change in pricing affect existing users?
We are launching the new price lists primarily for new clients, but our existing clients can of course also switch to it. It's up to them.
Customers will be surely pleased with another news – annual and three-year plans. They offer 10 % and 25 % discounts to monthly payments.
Yes, our clients can choose whether they prefer a monthly or annual plan in the eWay-CRM administration. We believe that clients who have been with us for a long time will appreciate the annual plans because they are more convenient for them.
For our loyal clients who would like to save even more, we have also prepared a three-year plan. They can save 25% of the total amount. However, this is a limited-time promotion, so users do not activate the three-year plan in the Administration Centre just like the annual plan, but they can request them at [email protected] or they can contact one of our sales reps.