I've had more free time since I started using eWay-CRM. So I founded another company!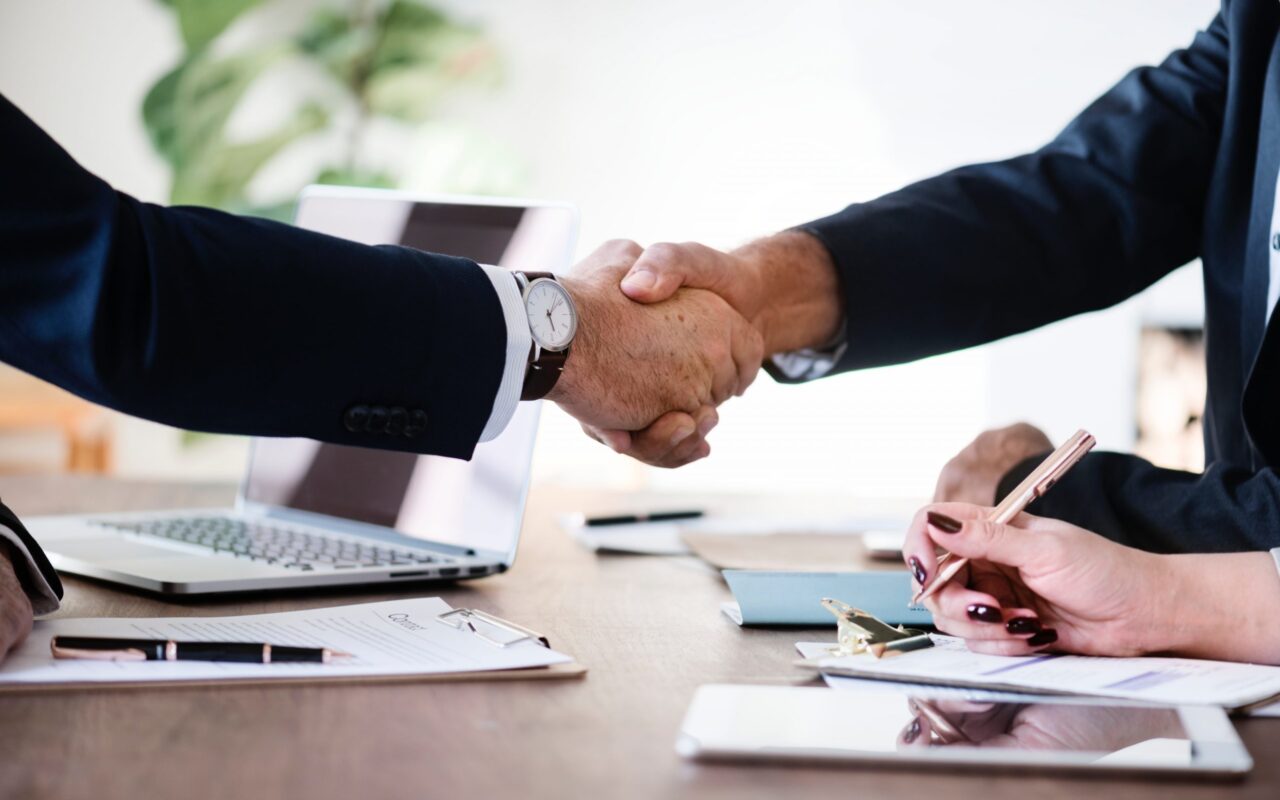 One of our long-term clients is the company Moonlake. Moonlake specializes in e-shops, websites, and server solutions. Its CEO is Mr. Martin Mrajca who agreed to give us an interview. This is a translation of the interview which was originally in Czech.
THE BEGINNINGS
Can you tell us about the beginnings of your business? How long has Moonlake already been working?
The company has existed for eight years with its current name and form. I began working in the field during high school. I designed my father's website at age twelve! He was an attorney so after that, I kept getting requests from other lawyers as well. I was working on one website after another back then. Eventually, I started getting properly paid for my job but things were not easy. Due to my age, the official business person had to be my mother! I was working on websites and later started hosting. That was an expensive thing back then. I bought a server and eventually needed more people to help me do my job. That's when my business began to grow.
THE DECISION FOR A CRM
How did you figure out you need a CRM? Have you used some other solutions?
We were using a whole bunch of apps, mainly for maintaining a contact database. We were actively calling people in companies and needed to keep track of them.
In the very beginning, we sometimes called the same firm twice a week. Therefore, it was absolutely necessary to create some kind of a system. We created an app where we wrote every contact that had already been called. If the company was interested in our services and made an order, we used another app for that.
REASONS FOR eWay-CRM
Why did you choose eWay-CRM?
We've been using Outlook almost from the start. Outlook tasks were key for us eight years ago. We delegated projects through these tasks but there was no real order to it. The tasks got finished but there was no way to set up a workflow. When a task was done, the next step was sending an invoice. Everything was pretty messy. About 20% of invoices from that time will never be sent. That led me to search for a solution where we could have an automated process and an order would be followed by an invoice.
I was immediately interested in eWay because it is a solution embedded into Outlook. Outlook is something I am used to. I like using drag and drop, emails, and attachments.
Did you customize eWay-CRM a lot?
Yes, we have made a lot of individual changes. We work with business databases as well as an app that collects information about e-shops so that our Sales Reps can contact them with a better offer. Our database consists of more than a hundred thousand companies that need to be kept in one place.
Which of our modules do you use?
All of them except marketing. Deals and Projects are the two most important modules for us. All of the adjustments we do for our clients are registered among Projects. We also deal with complaints within this module. Any adjustment requests go through the Projects as well. We also work with Companies, Contacts, Users, Vacation... basically with everything.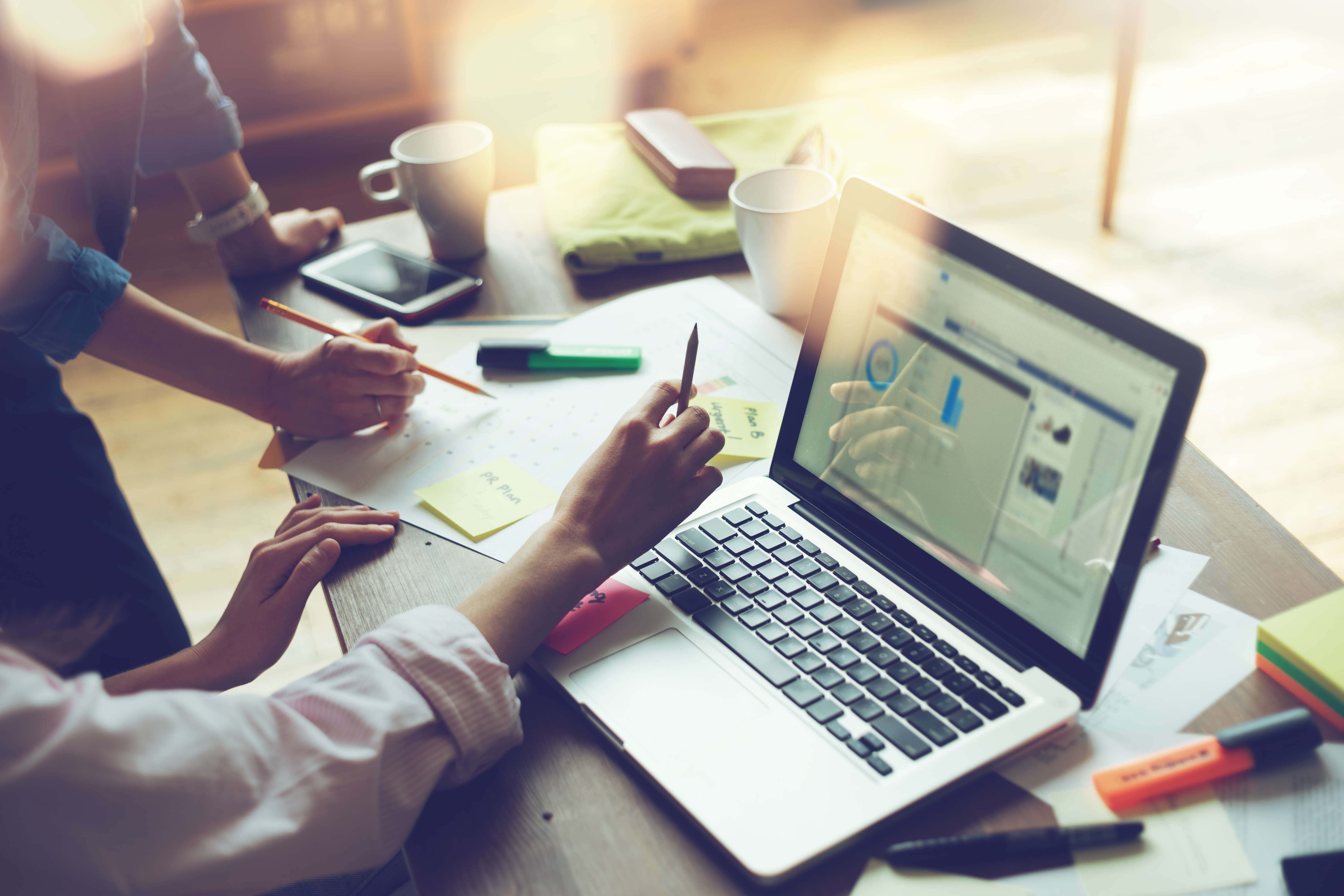 WHAT HAS CHANGED
How has your work changed since you started using eWay-CRM?
It stole a lot of my work! Before eWay-CRM, I had to keep an eye on projects myself. There was no other way to do it. We were using Outlook tasks and there could be no more processes within the program. Making sure everything got invoiced almost made me go crazy! I basically don't need to interfere now. If the Sales Rep delegates an adjustment, the technicians make the adjustment and change the status into invoicing. The invoices are sent once a week and it is marked as completed.
So you save time as well as money?
There is definitely time and money saved. We are also sure all of our invoices are being sent nowadays.
Most importantly, I think we are now able to deliver to our customers much faster. The system can also show us how busy we are so we can immediately tell the customers when the adjustment will be ready. We are really quick as it usually only takes only a couple of days. That is not a common turnaround in the area of e-shop adjustments. Customers often switch to our solution because their current provider makes them wait for a month or two. We usually only need two or three days.
Since I got eWay, I do almost nothing compared to what I had to take care of before. I used to be in charge of projects as well as invoices. It wasn't even possible to tell someone what invoice to send, whereas now, we join items to our projects. For example, five hours of programming and one hour of graphic design can be assigned to one project. All of this used to be done in my head. I do only 10% of what I used to nowadays.
You even had enough time to launch a new company. What kind of project is that?
Together with a partner, we founded a company that makes air conditioning. This company beat Moonlake in revenue within one year!
Is there anything more you would like to say?
The people working for Moonlake were not very happy about eWay at first. They saw CRM as a waste of time they could have spent working and they were simply full of doubt.
Today I am very happy that I convinced them back then and that we have continued to use eWay. They now understand it as well and they are happy with the system.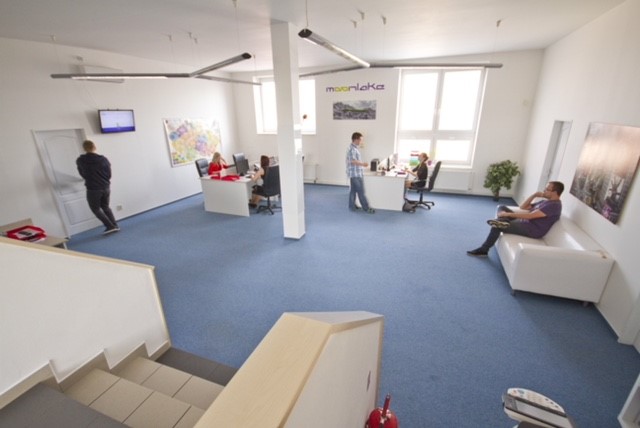 What do you think is the main benefit for your employees?
The great thing about the system is that the people can immediately see all the information they need for their tasks. Thanks to that, they don't need to ask each other additional questions. We also have a perfect system of assignments. If someone is assigned to a project, they automatically get assigned to the superior projects as well. This allows technicians to access all the information about a particular project they have been assigned to.
We also have a strict system of rights. Nobody can see more information than needed. eWay secures the data of our customers. We spent loads of time on that. It took us months to set everything the way we have it now and it's absolutely flawless!
As far as I'm concerned, there is no other system on the market that offers such a perfect setting on the level of columns that is so great to work with. It is absolutely crucial in our business to have all the data secured, ours as well as our customers'. Any mistake in this would be unacceptable. I really trust eWay on this matter – nobody can access the data we store there. On the other hand, nobody misses the information they need.
Thank you for the interview. We wish you a lot of success with both of your companies.
We talked to Martin Mrajca, the CEO of Moonlake.