IT Specialist That Can Copy Van Gogh's Paintings. That Is Also Possible In eWay-CRM…
Interviews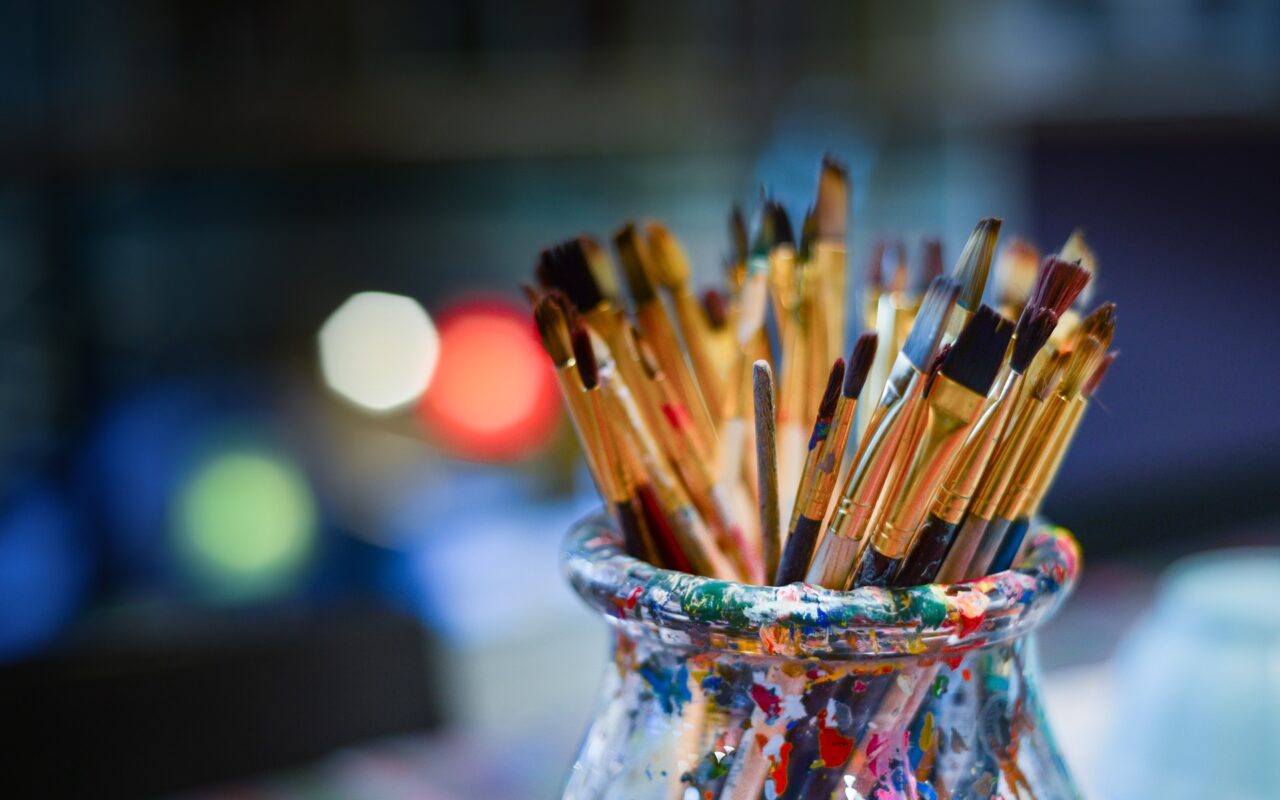 In eWay-CRM we have people with all sorts of talents. Not just IT. However, you can hardly find an IT specialist who can make Van Gogh's paintings. Here is a story of Raymond – eWay-CRM customer support specialist.
Can you describe your current position in eWay-CRM at the moment?
My role is a technical support. I am the point of contact for English speaking customers, from North America, New Zealand, Australia (Asia Pacific), we do have quite a number of customers from South Africa and not to forget all over Europe, Middle East or even English speaking customers in the Czech republic.
Whenever the customers run into technical issues or need to consult something or have specific request, I am the one to fix, escalate or consult on more complex issues with my colleagues who have been around longer and are more experience.
Are there any specific issues related to Covid lockdown?
During Covid time for a couple of weeks customers were a little bit down but were rather fast to be back again as eWay-CRM was & is the tool for them to follow up on the development of their business. They started to explore the eWay-CRM application a little bit more in depth as they had more time. They came with several new queries during their trials and failures, exploring the capacity of eWay-CRM.
Whenever they came across new issues, they started asking whether that was because they were doing something inaccurately.
Most of the new customers using eWay-CRM already have experience with other types of CRM. The idea of a CRM is the same, but the technicality to master might be different and design too. But for new starters who never had a CRM before it could be challenging.
And what about now? It is a different summer, people do not travel so much, do not go on holidays…
Our customers are still very busy with their business even during holidays, eWay-CRM is with them everywhere. Quite often they work from home or on holidays wherever they are. They contact me for different reasons, they might not be connected, not synchronized, and it might be that they forget to turn on VPN, or other little issues that are typical when working out-of-office.
You also speak Czech. Can you tell me what is the major difference between US and Czech clients? Is there anything like that?
I do speak Czech, but I do not serve the Czech customers. For this specific area, we have our Czech speaking support team. The approach might be different, but the result is always the same, to have a functioning CRM which meets the purpose of the business and serve them well.
How long have you been with eWay-CRM?
For well over 2 years now!
What did you do before?
I have been in IT for several years, worked for a global company in the IT department, which gave me exposure to so many different technologies and I had a chance to learn, trained myself or to be trained for the job.
In the yesteryears, before the IT episode, I was primarily making living as an artist. IT was a little side activity such as fixing small issues or creating websites for friends as a hobby.
Did you study IT?
I have been working with computers since 1990s. I did not study IT but have gone through plenty of self-trainings ususallly out of curiosity, additionally to job trainings to improve my knowledge.
Do you have many certifications?
Following several different trainings, I do have certifications from network to fixing PCs etc...
You know what I find interesting about you? In the IT world full of developers and technical staff I have never come across any artist except for graphic designers. Tell me you story. You are a painter. How do you feel in this world?
Creativity helps to find other solutions with a different approach!
What kind of arts do you perform?
I studied industrial art in Moscow. When I came to Prague, I earned my living in arts for so many years, offering my service through classified advertisement, creating copies of Old Master paintings – made to order, interior design and art consulting.
Many Art lovers saw a painting at the National Gallery, they liked it and wanted a copy. And many Art lovers just wanted to have a bespoken copy and were ready to order.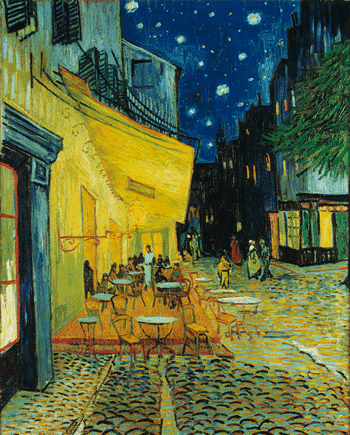 Raymond's copy of Van Gogh's painting
And what about your own style?
I used to do a lot of contemporary paintings – large oil canvases, currently I am not active and I do not paint daily as before.
Don't you have time? Or are you tired?
I do not actually know if there is any specific reason for that. It is probably both and more. Some potential or past customers will keep asking whether I could paint this or that for them. Unfortunately, most of the time I refuse, very seldom I will dive into that for someone.
When did you have your last exhibition?
Never even though on many occasions other artists asked me to join them or to have my own exhibitions.
Did you have your own studio?
I still have one where I live and combine it with my office.
Do you often go to see exhibitions?
Not as before as I mainly work in the evening since our English-speaking customers live in different time zones. I do go over the weekends to major exhibitions or during the day whenever possible. Naturally when there is a vernissage of a friend, then nothing stands in the way!
Who is your favorite painter?
There are so many, Schiele, Klimt, Monet, Manet, Caravaggio whom I really love.
Do you have any expensive painting at home?
No, but I can paint practically whatever I want. (laughing) and I do not have to spend money on that.
What about your languages. Do you speak fluent Czech?
I speak French, English, and I believe I can speak pretty good Czech! Czech is good to know, it makes life is easier in Prague! Basically, I am at home now after so many years here.