Home Office Is Not an Obstacle When Developing New Software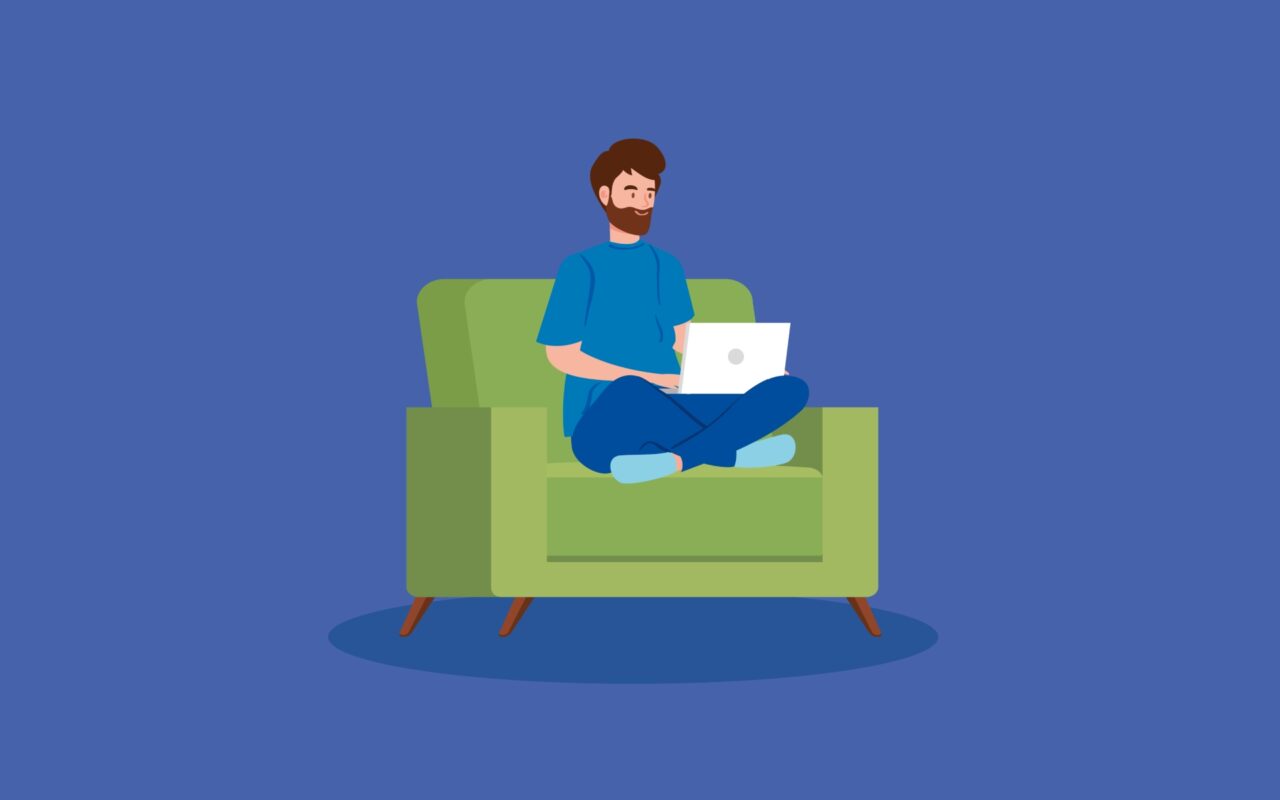 The home office, which has always been a beloved employee benefit, has recently spread among developers to the extent that is unusual for them as well. During this period the eWay-CRM development team was intensely working on the new version of eWay-CRM 6.1. That is why now, a few days before the release, we are bringing an interesting point of view of the eWay-CRM CTO, Roman Stefko. From his words, it is clear that working from home is not an obstacle even when really busy. However, long-distance cooperation is not the only topic on which Roman brought an interesting perspective in the interview.
The release of the new version of eWay-CRM 6.1 is literally just around the corner. Are you looking forward to the day of the release or is there always certain stress before?
I am always most happy at the beginning when we are developing a new version. We have a vision, we know what we want to achieve and we look forward to it being done. In the end, we just implement our plans and I'm looking forward to the creative part again when we start preparing the next release.
After the release of eWay-CRM 6.0, 6.1 will be already the second innovation this year. How would you rate the current pace of development? Do the lockdown measures affect it?
Covid-19 did not influence us much in this regard. It is rather about how many and which functions we will choose for the release.
With the new version, there are new minimum requirements for running the system for companies that have eWay-CRM on their server. Could this be a problem for someone?
The adjustment concerns the minimum server requirements. We are canceling support for Windows Server 2003, which I hope is not running anywhere nowadays. (laughing) It's been quite some time since it was released.
LAUNCH of New Version eWay-CRM 6.1

Please accept our invitation to the online launch of the new version of eWay-CRM 6.1. Join us to see what we have prepared for you.
When: October 29, 2020 at 11:00 AM CDT
Where: Microsoft Teams
Is it true that innovations that are most challenging for developers tend to be most useful to users?
In fact, the opposite is true. Edits that users don't appreciate are the most time consuming because they are not visible from the users' point of view when working with the system. And there are always loads of such adjustments because eWay-CRM is a large and complex system.
I would like to know what the long-term concept of the development team is. Do you know, for example as a chess player, what you will develop next in advance? Or does it work differently and it's always necessary to respond to current needs?
We have an idea, however, the order changes according to current needs. Our plans are largely based on users' feedback and current trends, such as web applications. A shining example of this was the release of eWay-CRM 6.0, which was full of innovations based on users' feedback. The eWay-CRM Web service was released together with that. As it has turned out, many companies now appreciate the eWay-CRM Web when working from home.
You are currently looking for new developers. What should the new developer mainly help with?
We are looking to hire React developers for the eWay-CRM Web, but we are also trying to find developers for our mobile applications for Android and iOS.
How does remote collaboration work in eWay-CRM? Did it complicate your life while working on the new version?
Basically, everyone has already worked and works someday of the week from home, so it's nothing new and it doesn't complicate our work at all. It's more about people and we know what to expect from them.
And how do you work from home? Do you manage to distinguish working time and private life at home?
I have no problem with that. Fortunately, I have the opportunity to separate completely, the children run downstairs, so they do not disturb me in any way. However, I prefer working in my office.