Freedom is important in Life and Business
Interviews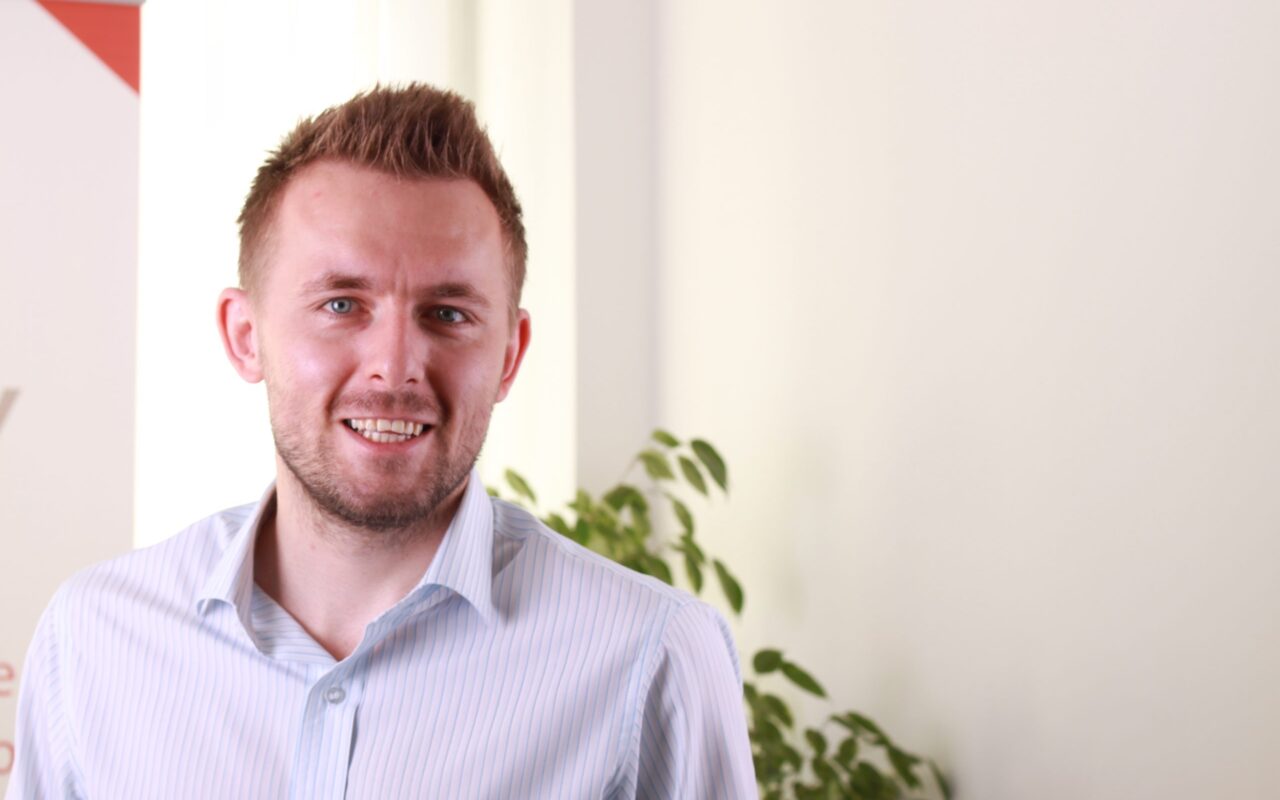 eWay-CRM: Our purpose and vision
SMB Life
MY BEGINNINGS AND GOALS
What did you want to achieve at the very beginning of the eWay-CRM product and company?
My main goal when starting the new project was to create a globally successful product, something familiar and popular with people from all around the world. I believed such a company could be founded even without grants, investors, and loans.
That thought became even clearer as I watched the ongoing trends. Start-ups in particular often try to get the attention of investors.
I understand that a financial injection is able to give the business a drive, however, I would be concerned about losing the freedom in my business. You start being pushed away from your philosophy toward the views of your investor or you are forced to make enough money to pay installments to the bank. Therefore, you sometimes make decisions you wouldn't make if it was just up to you. A strong investor can significantly change the image and structure of a company. That is something I have personally never wanted - to get too far from our original plans and thoughts we wish to fulfill.
My goal is an independent, healthy, and successful company.
How did eWay-CRM present itself in the past and what is the image now?
I understood what is most important – being professional. Professional services, professional behavior, responsibility, meeting deadlines, and handing in finished, flawless results are the most important things.
It also works both ways. We prefer clients who really want a CRM and really want to sort out the corporate agenda and the issues their business is facing.
Simply put, I want eWay-CRM to present itself as a product for professional company leadership - invented, created, and delivered by professionals.
OUR CLIENTS
How would you define our clients?
Our clients are people with an honest desire for a solution that will help their business grow.
What are our clients like, in detail?
They are mainly companies led by people like you and me.
These people have their visions and dreams as well as doubts. They are mostly owners or CEOs of small or midsized businesses (SMBs).
They carry a huge burden: the responsibility of making their business successful.
Investing into a CRM solution is often key and they consider all aspects very carefully. Our job is to build our customers' trust, a trust that we will really help them and we will be with them for many years.
What does a "client" approach mean in our context?
In my opinion, it is strongly connected to a healthy confidence that the client can benefit from as well. We try to be the client's partner, someone who not only implements their desires but who also advises them. This enables us to actively react when it comes to personalized requirements from the client. We are qualified to confront the client with different points of view and with knowledge from our experiences with other clients.
Basically, what we try to do is teach our client all the knowledge gained from experiences with other clients for whom we have already done similar work. It can be related in terms of processes, user rights, workflow settings, and automatic actions such as regular billing.
Not long ago, one of our Project Managers got a request for a customized manager report. We could have told him that we would do it exactly as he asked. However, we wanted to know more about the problem. If we didn't, we wouldn't even be eWay-CRM! We discovered that the metrics are just a guess and completely unfinished, therefore, we came up with another solution.
That is what I mean when I talk about clients benefiting from our healthy confidence.
PRODUCT DEVELOPMENT
Why is our CRM in Outlook?
In the very beginning of our work on a CRM system, we got a request from a big law firm for a project management system and email registration, basically for overall communication. It all had to be embedded into Outlook because everybody uses it. That is when our developers created the "grandma" of eWay-CRM. Then came the idea to make it a product and the current eWay-CRM began to develop.
We quickly learned that Outlook integration is a unique selling point for us because a lot of companies are used to it so we have always stuck to that.
What have been the major steps for our product until now?
The biggest milestone came ten years ago when we created Version 3.0. Before that, we made our product tailored to each and every customer. The programming always took a month or two. If the client was from the construction industry, we prepared modules for a construction register. If they were from education, they needed modules for classrooms, subjects, and students. We didn't really have to start from scratch as there was some basis to use but eWay-CRM 3.0 was still the first time for us to prepare a "ready to go" product.
The second big milestone was when we created eWay-CRM Mobile. The need for mobility was becoming bigger and bigger. Clients finally have the data in their phone or tablet and are able to go through notes in public without the necessity of internet or checking how colleagues are doing…even right from the beach! (Smiling as a person who really enjoys using eWay-CRM this way.)
So, we came up with eWay-CRM Mobile which is a solid application for both Apple and Android with complete offline support as well. I am really proud of that.
OUR APPROACH AND LONG-TERM VISION
How would you sum up our approach toward product development?
Most importantly, we wish for eWay-CRM to be a strategic company app, helping the effective company leadership, customer relationship management, trade flow, and more.
Our approach is for every update to bring more simplicity toward eWay-CRM usage and as much automation as possible.
Client feedback is key. In order to keep innovating, we make sure to collect feedback systematically.
And our long-term vision?
To become the best provider of CRM for SMBs worldwide and to offer an affordable and practical solution that really allows companies to become the most effective in their specific businesses.
And what is the overall purpose of our job?
To create something that lives longer than us.
Not just a tree, a house, and kids, but also some results of our work. Nobody plays a minor part in here. Everybody has their purpose for our business, gets immediate feedback, and sees the results of their job.
In my opinion, the way to reach this goal is through happy clients. I feel real satisfaction seeing a client using our product because it really helps their success and the growth of their company.
PERSONALLY
What do you do in your free time?
I have a great wife and now also a newborn child. These are the best parts of my life.
Apart from spending time with my family, I love sports: running, swimming, cross-country skiing. My long-term hobby is JuJutsu - a journey for a lifetime.
If I still have time, I like to read. Recently, I have read Anna Karenina and Ulysses by Joyce. There is always more for us to learn.
Thank you for the interview.
We talked to Jan Lalinský, CEO and founder of eWay-CRM.