eWay-CRM Presentation at the International Partner Conference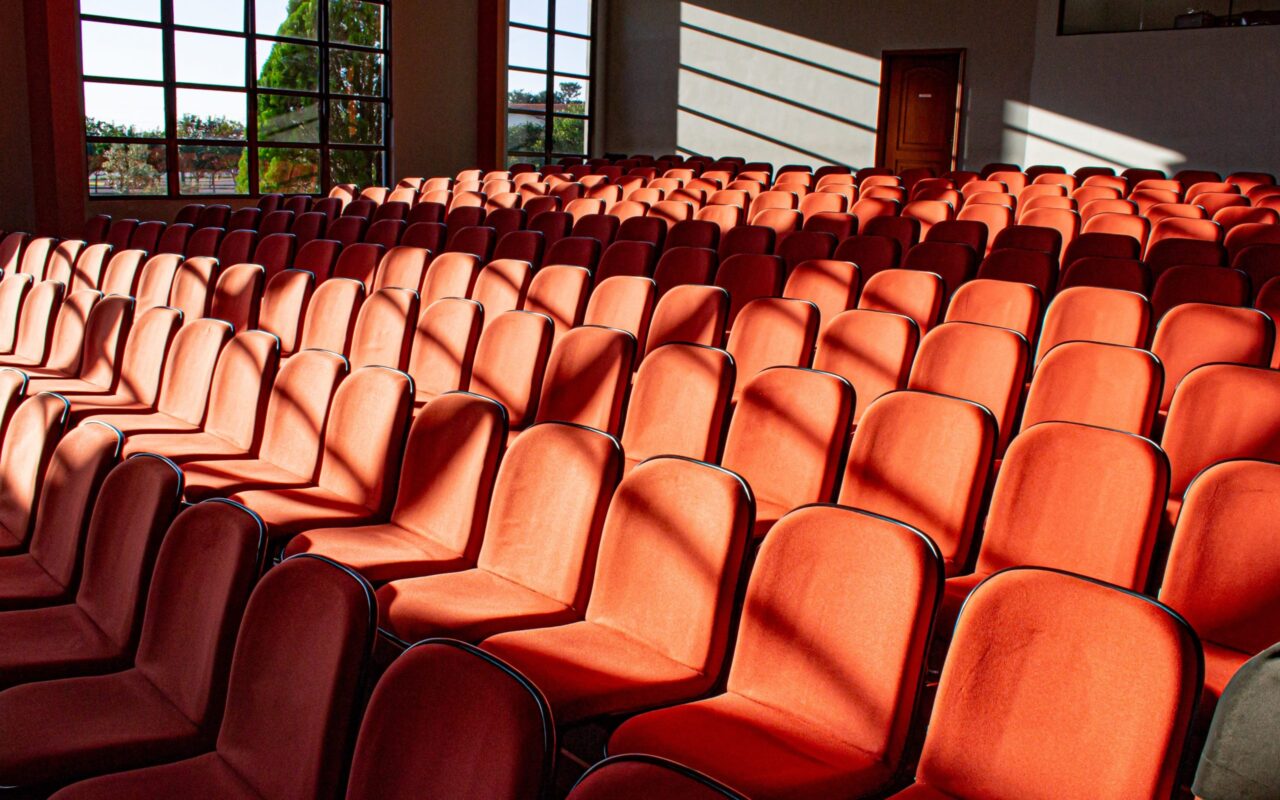 The founders and co-owners of the company eWay-CRM, CEO Jan Lalinsky and CTO Roman Stefko attended an international partner conference held by our partner company S4B. Jan held a lecture and presented a case study focused on the benefits and correct procedures for the implementation of CRM in a medium-sized company.
What was the main topic of the conference?
Jan: The conference aimed at the presentation of business solutions offered by our partner, the company S4B. The audience included directors and owners of medium-sized firms who are cooperating or are interested in establishing a partnership with S4B.
What specifically attracted your attention at the conference?
Roman: For me, the most exciting topic was a presentation focused on computer security as I am engaged in this area.
Jan: The companies Safetica and Kaspersky participated, among others, at the conference. Because we use a different program, I wanted to get insight into the solutions offered by its competitors.
The topic of data security is closely linked to the development of CRM systems, am I right?
Roman: Nowadays, everyone wants to use the cloud, but only a few companies realize that they work with sensitive data. When clients choose a smaller solution, they usually focus on the security issue, but big companies, such as Microsoft or Google, do not care much.
What was the topic of the presentation prepared by eWay System?
Jan: I always try to relate my presentation to a story and prepare it in units that follow each other in a logical order. I was asked to prepare a PowerPoint presentation that I do not like because I prefer a "live" demonstration. I like showing specific functions and solutions.
Roman: I noticed that Jan's presentation caught the attention of many people who were even taking notes. From a technical point of view, I like that we emphasize our presence on platforms such as GitHub. Open source is a clear trend, and it is necessary to present individual solutions also to a non-technical audience.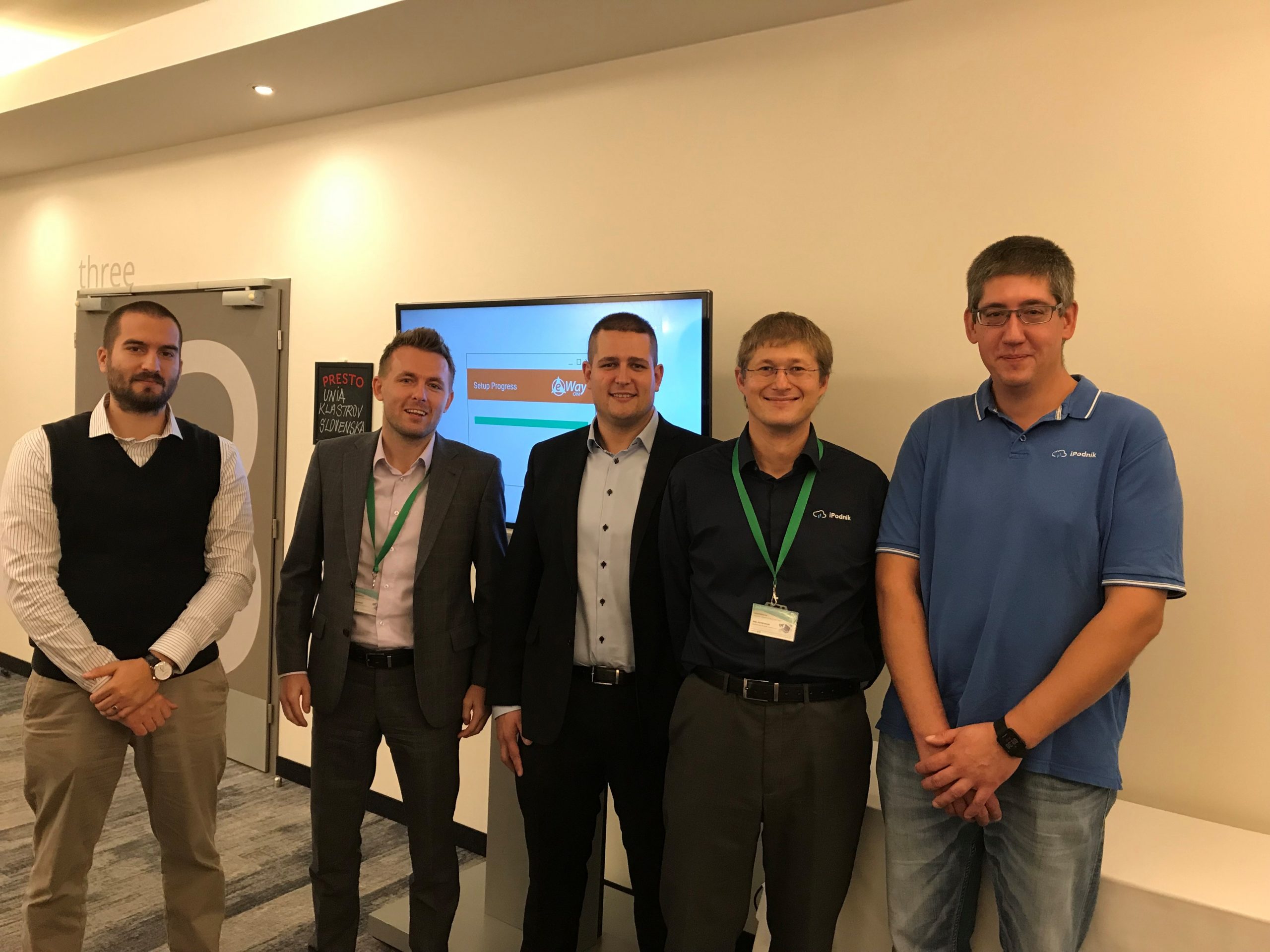 Roman, Jan and their partners
Why do you emphasize the involvement of eWay-CRM in open source platforms?
Jan: It is important for our clients who do not need their developers to integrate the system with WordPress. But when it comes to the connection with systems in which we are not involved, it is undoubtedly better to work with a developer. We place descriptions and examples of our API on GitHub. Thanks to that, companies can hire a developer, who has never used Way-CRM before. Before GitHub, it was our task to program everything. We even had to train a client's developers, often separately, which was very time- and money consuming. Moreover, it is no longer necessary to work with senior developers whose time is pretty expensive. Each CRM system that wants to keep up with the times must offer various possibilities for further development without the interference of the manufacturer.
Roman: The key is the openness of the system and its opportunities for further development. If we close the company tomorrow, our clients must be able to keep working on their own.
The presentation was followed by a case study. How did you choose the appropriate client for this study?
Jan: It was quite challenging to choose a client to demonstrate the benefits of our CRM solution. The audience included professionals from many spheres, and our software is unique in the way that we present it to various companies in various styles. Therefore, the case study had to be narrowed to a model case.
Did you highlight the general use of eWay-CRM? Or have you tried to demonstrate various solutions for different types of businesses?
Jan: I tried to point out the benefits for management rather than for individual users. I tailored my vocabulary to this idea and explained what eWay-CRM brings to the entire department, not just to one specific employee. I emphasized functions that a big company should expect from a decent CRM, such as expandability, flexibility, perfect support, immediate solutions to customer needs and global references.
Roman: In the case of a model client, we have spent years implementing our system. During that time, we have managed to extend our CRM systems with a range of functions, such as the modules Tasks, Layout by Type or Form Designer. From the original Contact Management, which the client purchased at the very beginning, we managed to move to the next level and developed the module Projects, invoicing, etc. We developed some of the features on our own initiative or on the basis of customers' feedback.
On the one hand, CRM systems are widely used; on the other, individual companies use different functions. Do you customize eWay-CRM to the needs of individual clients?
Roman: As we keep growing, we try to develop functions that can be used by a larger amount of our clients. We work with their feedback and based on their opinion, we develop new features.