Easy Way to Migrate from Microsoft BCM to eWay-CRM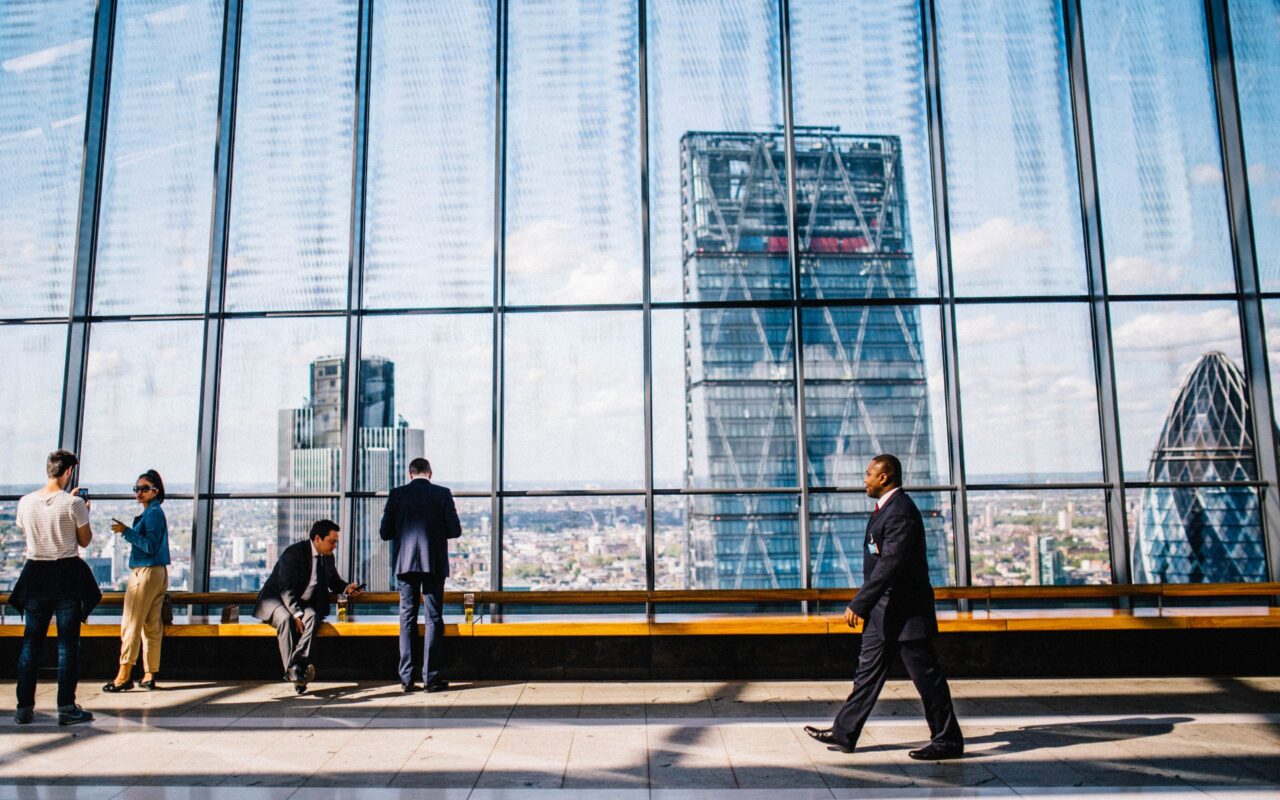 Business Contact Manager is no longer supported by Microsoft and does not run in newer versions of Windows and Office.
eWay-CRM not only provides a smooth transition from BCM, but also offers many additional features. Just have a look and read a note from one of our satisfied clients, Andrea Heise from D.A. Loss Associates, Inc.
D.A. Loss Associates, Inc. is a manufacturers' representative and building specification consultanting firm. Their goal is to connect companies in the commercial building process with industry leading products as well as provide them with exceptional customer service. Since 1968 they have worked closely with the manufacturers they represent in order to better promote the programs, goals, and sales initiatives established by their management.
Their business focuses on three primary types of customers:
The end user, including public and private schools, colleges, universities, and hospitals, where they work to establish a market for the products they represent.
The architectural community where they have been successful in specifying their product lines and have written over 4,500 specifications.
The Division 8 and 10 distributors who purchase products from the manufacturers and sell them to end users and general contractors.
Hello Andrea, just very briefly. Why were you looking for a new CRM?
We previously used Microsoft Business Contact Manager (BCM), which functions as an add-on in Outlook. Microsoft stopped supporting BCM and we found ourselves incurring more and more costs with our IT Consultant just to keep BCM functioning.  So, we began looking for a new CRM solution that could integrate with Outlook.
How did you find eWay-CRM?
We simply Googled "replacement for BCM."  We also considered a few other CRMs recommended by our IT consultant, such as Freshsales, Insightly and ZOHO.
Why did you decide to go with eWay-CRM?
It is similar in use and appearance to what we were used to and could perform all the functions we needed. It also has features like professional marketing emails and workflow automation that BCM did not. While we had signed up for a trial of another CRM and were very close to choosing it, we found it was lacking in one feature that was very important for the type of business we have.  Since we have long term relationships with our contacts and work on multiple deals per year with each of them, we needed to be able to choose individual emails to link to specific contacts or deals.  Many CRMs allow emails to be linked to contacts and deals, but it is often an "all-or-nothing" choice. ALL emails from a specific contact would be saved to the database, and ALL emails from that contact show up under only the most recent deal that contact was linked to.  We had to abandon our initial choice CRM for that reason, but were so glad when we found that our requirement could be met with eWay-CRM.
How did it met?
It was also important for us to have the flexibility to create different types of custom fields for companies, contacts and deals. Through eWay's administration console, I was able to create our custom eWay-CRM environment. As our team gets more familiar with eWay, I will be able to modify that environment and adapt to their needs by adding or changing fields, and editing workflow stages and drop down lists. So after testing eWay-CRM in a free trial, we decided to move forward and purchase it. We appreciate that we had the option to purchase eWay outright, incurring no monthly subscription fees.
And how long have you been our client?
About eight months. I wanted to bring a lot of custom fields and data over from BCM, so decided to do the field customization first in eWay and then performed the database migration. Even though database set-up and migration can be quite complex and time consuming and I had very little previous experience in migrating databases; I was able to find instructions in eWay's online "How-To" articles  that made the process manageable. I then trained everyone in our office on the basics and we have been up and running now for a few months.

What do you use CRM for the most?
So far it is mainly a comprehensive database to look up our contacts and their account details. I added custom fields for tracking which product lines to market to each architect, distributor or end user. We use these fields to filter the list of contacts, so we can send our customers product specific emails. This feature was available in BCM as well, but you had to run reports each time you changed a filter, so it was not as quick and easy as eWay-CRM. We also really like the option in eWay to send out professional marketing emails that look like newsletters, with pictures and links!
Do you use some extra features?
Recently, I also added custom fields to the projects and deals modules, and we are planning to utilize our service contract with eWay to have their knowledgeable technicians help us develop some automated workflows. We are excited about this new way to stay on top of the sales process in the various phases of the construction projects in our territory.
What about our mobile version?
This is a great feature that we did not have with BCM. Our sales people appreciate the ability to look up companies & contacts while they are traveling and can also look up other details -like their customer's discount structures. Conveniently, they can also find other contacts to visit while in the same area, saving us time and money. eWay-CRM also allows our traveling sales force to easily access a list of deals associated with each contact they are visiting, increasing our rate of follow up on each project.
So, you seem satisfied at the moment.
Yes!  At first, the idea of replacing BCM was overwhelming, and the process of finding a CRM among all the choices available became a bit grueling. eWay-CRM not only allowed us to maintain our data from BCM, it has also given us additional features that will allow us to expand our marketing and team collaboration abilities moving forward.  Finally eWay was also less expensive than the other CRMs we looked into, so it was a good decision all around.
Thank you for your interest in eWay-CRM!
We spoke with Andrea Heise at D.A. Loss Associates, Inc. www.daloss.com
Migrate your data from BCM to eWay-CRM with our webinar
You can also check our video tutorial showing whole process of your data migration from BCM to eWay-CRM. More videos are available on our YouTube channel.