Add a Profile Photo to Your Contacts in eWay-CRM 5.0
Explore the new features in eWay-CRM 5.0 – Contact Preview
Do you still enjoy anonymous icons displayed on an incoming call or an e-mail? Add a profile picture to all eWay-CRM contacts to sustain your elephant memory. With the automatic sync, profile images from Microsoft Outlook will be displayed in the eWay-CRM mobile versions. Hence you will immediately know who is contacting you.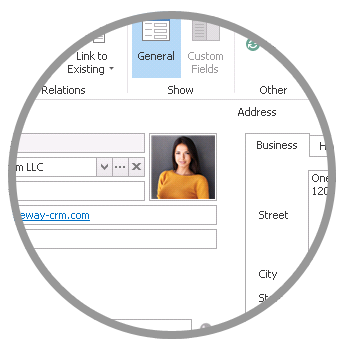 First of all, you need to build a reliable customer database, thus to create a company or contact. You can simply import it from Microsoft Outlook / Excel or store a contact from an email. It's up to you. Fill in the basic details (Name, Company, E-mail, Telephone no., etc.) and click on default picture, where you can import profile pictures from your file list. Then click on Save & Close.
The advantage is that you can see a profile picture of the contact in the Outlook list, which saves you time, if you do not want to search a contact by typing a name or email, etc. On your mobile phone the picture is added directly to the contact.
Android app works in a way, that you cannot open the application and battle to search for a contact after a call, but it displays a notification automatically with a picture. From a saved call you can create a Journal and add their picture directly as well.
This new feature is available in the newest version eWay-CRM 5.0 and for mobile versions iOS and Android.
Besides a Contact Preview, eWay-CRM 5.0 brings you these following new features:
Brand new and more intuitive look
Access to all related deals / projects / contacts or companies
Default company on a contact card
Marketing responses as a Journals
Drag-and-Drop of a Document to an Email
And much more …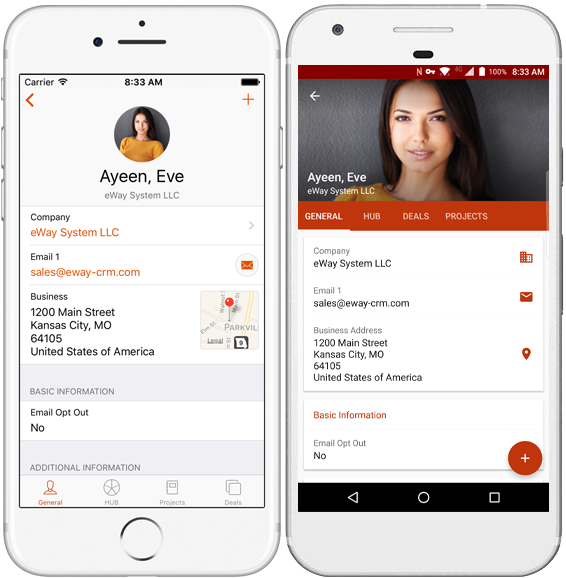 For more information, read our Press Release eWay-CRM 5.0 or check our documentation.
To stay tunned about us, follow our blog, or Facebook, LinkedIn or Twitter.