Why Do You Need CRM Integrations?
Business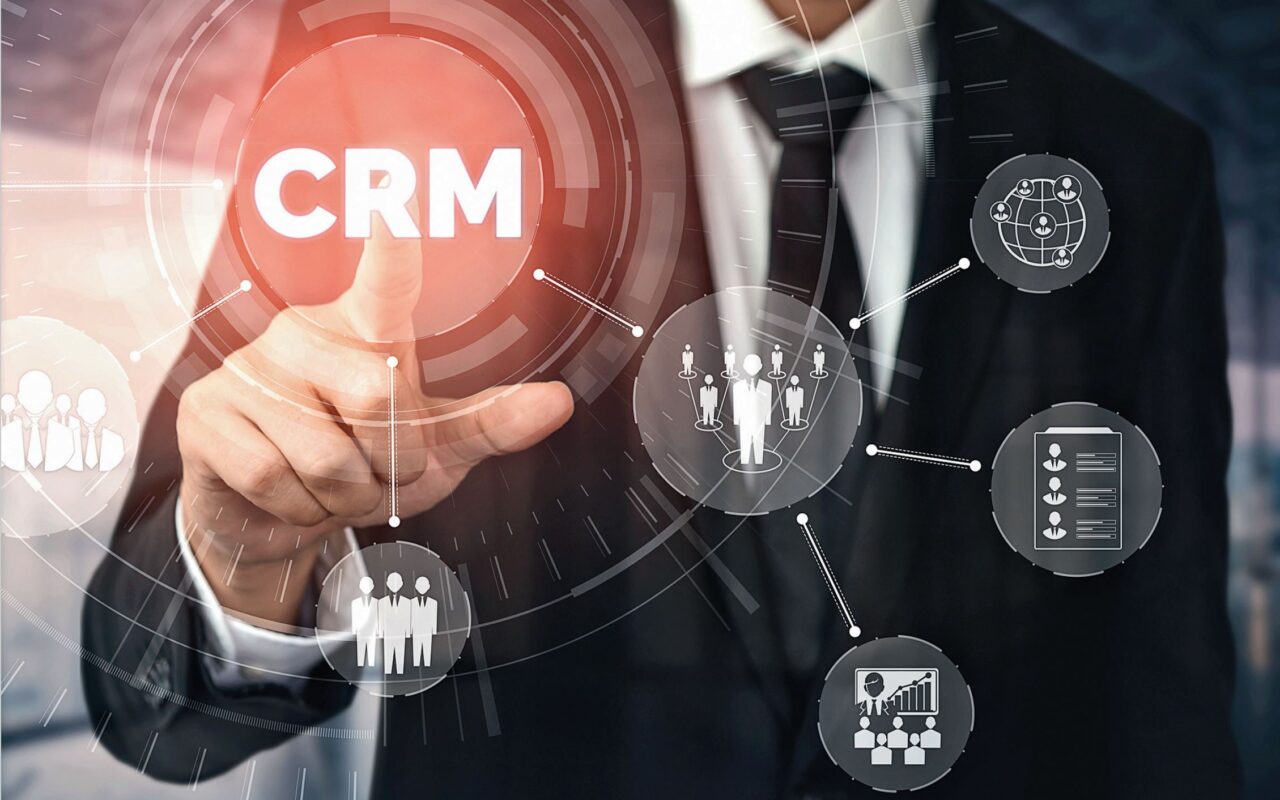 If a company is looking for a new CRM software, decision makers often ask for the possibility of integrating with other company systems from the very beginning. However, integration setup is often complicated and expensive. Small sized companies in particular, usually prefer to go the way of a complex CRM software that will take on a number of features. So what are some realistic  expectations from a CRM system? And when integrations are a more reasonable choice?
Companies that start with a CRM are often satisfied that the new system will help them with contact management and sales. However, customer relationship management is a complex process, and its solution, in terms of software, will be complex as well.
While multinational corporates have entire teams of marketing, acquisition, retention or IT professionals who make use of the potential of highly specialized software, it is not uncommon in small companies for one employee to be responsible for marketing, sales, and project management at the same time. It is very inconvenient for such users to switch between individual company systems. Or worse, manually enter data into multiple systems.
When choosing a suitable CRM system, every decision maker should always think primarily of the end user. It is from this point of view that a list of must-have and nice-to-have requirements for selecting a new system be responsibly compiled.
Complex CRM vs integrations
Companies buy CRM systems to automate the processes of contact management, sales, marketing or project management. However, the best way to achieve this is different for each company. It is ideal, for example, when effective contact management is used to create more precise email marketing targeting. The salesperson can then use the responses to directly communicate with potential customers. Another instance where automation is being used today is B2B sales on LinkedIn. Many B2B sales professionals use automation for Linkedin cold outreach to find and export prospects' email IDs to their CRM.
Fortunately, many current CRM systems meet the requirements of marketing and business management. The integration of specialized apps for email marketing is usually sought after only by large companies with their own marketing department, which will use the wider possibilities of a stand-alone software. For smaller companies, more apps means more licenses for each application also increases the cost of implementing a new CRM system.
For smaller companies with a smaller budget, a more reasonable choice is a complex CRM that meets the maximum number of must-have requirements. Not only because users do not have to constantly switch between the apps, but also because of the lower costs. However, CRM systems still cannot become all-in-one solution. There are still some features that CRM systems cannot substitute for, and some integrations are simply worthwhile.
Email integrations
Internal sharing of the communication with clients is important for bringing demands and projects to a successful conclusion. The misunderstanding of two colleagues who did not exchange important information can cause considerable damage. Therefore, connecting a CRM with email client is one of the most sought-after integrations.
Since we spend most of our day working with clients over email it makes perfect sense. In Outlook, for example, we use a calendar daily to organize meetings and other events. CRM systems that are directly built into the user environment of Microsoft Outlook and other email clients can offer a huge advantage.
With such integration, you don't have to constantly switch between your email client and the CRM. Company contacts, deals, projects, tasks and everything else is directly available in a single application environment. This includes related communication, documents, journals from meetings, and other events.
Bookkeeping software integrations
Another very popular integration is the connection of a CRM with the bookkeeping software. No CRM system can fully replace bookkeeping software as a tool for accountants. But connecting a CRM with accounting brings many invaluable benefits for companies. It's no wonder then that this type of integration often occurs among the must-have requirements for a new CRM system.
Inconsistent data and especially reentering it from one system to another is a nightmare. Integrating a CRM into accounting software eliminates this problem. Thanks to the two-way synchronization of invoices, and orders, sales reps always have an overview of invoices and the status of payments, the status of stocks, and current price lists. Without constant communication with the accountant or office manager who has access to the accounting software. Constant access to current data also allows easy creation of offers in the CRM. For example, on the train or in the car on the way from a meeting with a client.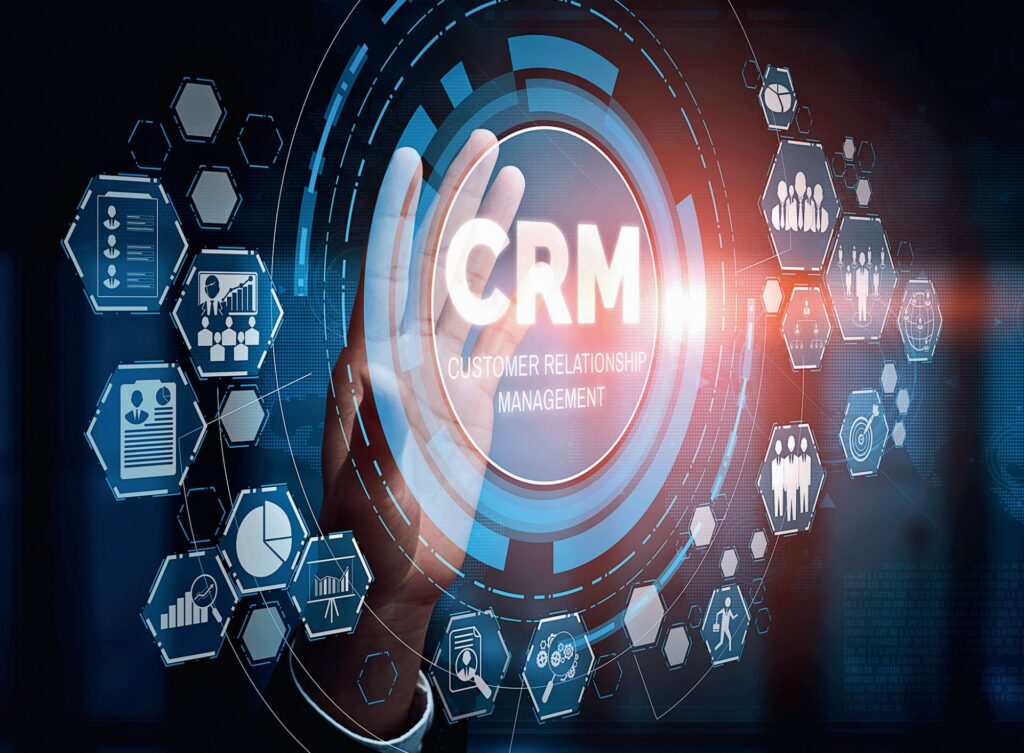 Professional sales management
CRM software is a great helper for overall business management. Leads are clearly established as individual folders which contains contacts, all communications, documents, etc. However, complete perfection can only be achieved through automation. It eliminates any misunderstandings and human error.
Leads come from various sources. By phone, in person at the branch or online via a web form, web-chat, or arrive at a business email such as [email protected] With the leads that come online it is often unclear who is responsible for them and whether someone is currently working on them. Embarrassing situations where two sales reps respond to the same customer at the same time can be easily prevented.
CRM integration with web forms, chatbox or email client allows you to automatically create a new business opportunity in the CRM every time a new message arrives from a potential customer. This is an undemanding type of integration. It makes sales management well organized from the very beginning. All leads from online sources are together in one place, so the sales rep appropriates a new business opportunity in the CRM as its solver, and everyone sees who is working on it.
Money in the first place?
The budget plays an important role in the choice of CRM software. If a company has money to spend, all the requirements for the software can be easily solved by developing a custom application. However, ordinary businesses from small and medium-sized companies must set a budget, compile a list of requirements for a new CRM and try to find the best existing solution on the market.
Complex CRMs covering more areas of business management, is more advantageous for such companies not only from a practical point of view, but also with regard to the budget. This is because if some requirements for new software need to be addressed through integration, the budget can increase significantly, especially in the case of custom integrations. Therefore, if there is a possibility to avoid some integrations by choosing a CRM that contains the required feature natively it is definitely worth going with that option.
As the examples of connecting CRM with irreplaceable accounting software or automatically creating business opportunities from incoming emails, web forms and chat boxes have shown, some requirements really cannot be solved other than through an integration. If the desired feature appears in the must-have requirements, it is an ideal option if the chosen CRM software has pre-built integration available.
Also, the development of its own integration is easier when CRM developers provide an API or you can use one of the integration platforms. Thanks to them even a slightly advanced user without coding knowledge can connect two company systems. These services are more suitable for easier integrations such as creating business opportunities on the basis of a completed inquiry form. The complexity of the CRM software is still an ingredient that can be hardly replaced. It is always better when the application functions right after installation.