The Joys and Sorrows of Implementing CRM into Small and Medium-Sized Businesses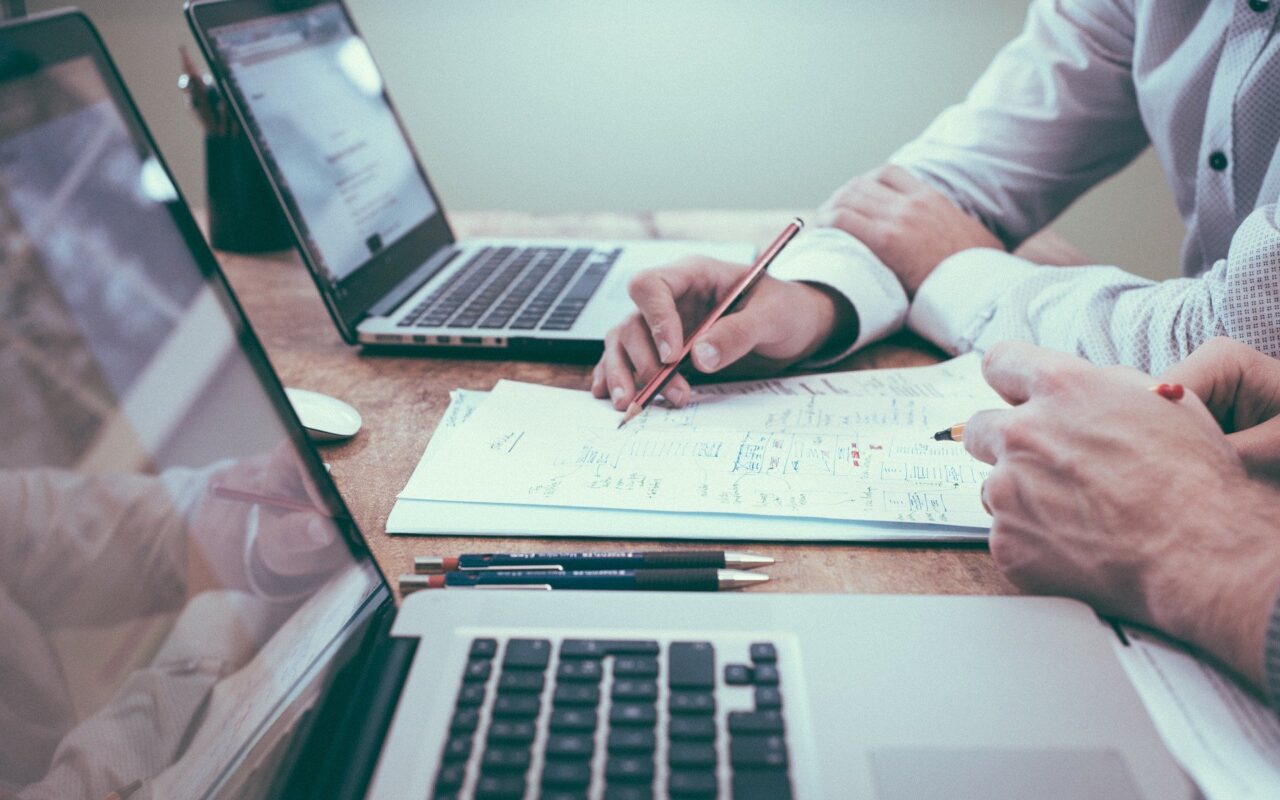 Unlike large companies, small and medium-sized businesses do not have a generous budget or big team whose members focus on software implementation in detail. Despite these obstacles, it is possible to implement CRM successfully. How can you ensure a victorious CRM implementation?
Effective customer relationship management increases labour productivity and customer satisfaction. There are many reasons why CRM software is a must-have for both large and small businesses. However, many companies that are convinced of the necessity to implement CRM solution do not fully exploit its potential or fail to implement the software.
CRM software requirements
The very first step before the implementation of CRM should be a clear definition of CRM system requirements. It would help if you did not underestimate the importance of preparation because the costs of bugs fixing are much more expensive during real-life operation than at the very beginning.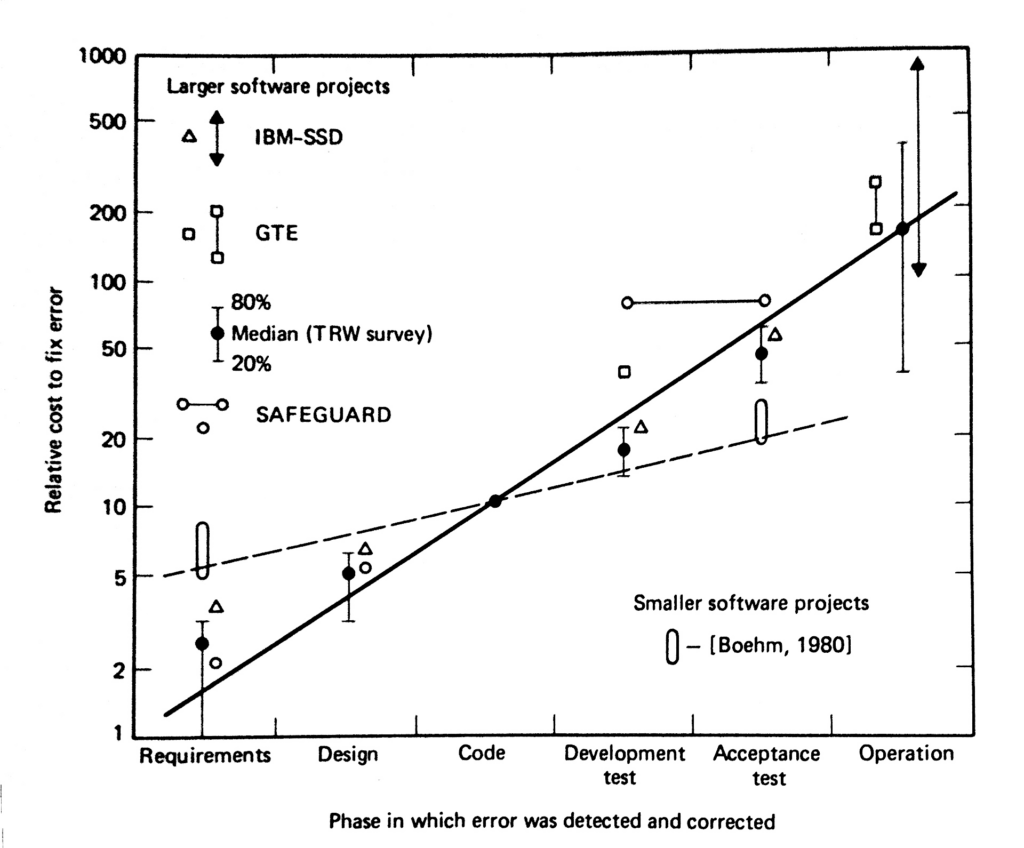 Relative costs to fix errors based on phase in which error was detected and corrected;
Source: What Does It Really Cost to Fix a Software Defect? (Techwell.com)
When defining specific CRM software requirements, you can focus on the following points and examples:
Users – who will work with CRM? Sales reps? Project managers? Service personnel? Management? Each of them has different wishes and requirements. Therefore, it is necessary to cooperate with each member of your team and, in the best case, include the representatives of all groups in the implementation process.
Data - Each CRM has a different data processing method. Therefore, it is essential to make sure that you can store all the data you need.
Functionality – May be you want to connect your CRM system to your accounting software, or you might want to use CRM for sending bulk emails. For sure, you will have more requirements for CRM functions.
Reports – If you work with reports, it will be a great help for you if you could use CRM to export them in the format you want.
Security – In terms of safety, does your company prefer cloud or internal solutions? Keep in mind that some CRM systems only offer cloud solutions. Is this possibility safe enough?
As you can see in the graph above, a thorough analysis of the requirements is essential for the entire implementation process. However, each company has its preferences, and universally no CRM system is the best for all.
Choosing the right CRM software
If you already know what you expect from CRM, it's time to choose the right one. Before ordering a new system, it is essential to realize that its future users should participate in the implementation process as much as possible.
Therefore, you should closely cooperate with the management and department representatives who will use CRM. Future users should test the selected solutions that meet the needs of your company and work with a free trial. The involvement of key users not only contributes to a more qualified decision on choosing the right software, but also helps to convince these future CRM users of CRM software benefits.
Companies offering CRM solutions offer more than the price and parameters comparison of various CRM systems. You can ask an expert to share his experience with the implementation of the CRM system.
Let's start the implementation
Once a company chooses, tests and orders a CRM solution that best meets its needs, the entire implementation process can begin. What should you pay the most attention to and how is the correct implementation process performed?
Implementation analysis
A thorough analysis is the cornerstone of the entire implementation project, and we will look into it in detail in the future. The implementation analysis should be performed by a team consisting of a customer-side project manager, CRM vendor project manager and key CRM users.
The communication with key CRM users is crucial, especially at the initial stage of implementation as their feedback during the pilot operation and bugs correction will affect the final CRM form.
Implementation
When implementing CRM, customers often emphasize the possibility to connect to third-party software and other more advanced features. For example, once the customers of eWay-CRM study the documentation, they can import data, set the appearance of forms, or create custom fields of different formats by themselves.
More complex modifications usually require the assistance of a CRM consultant or developer. These can be pre-defined actions within transitions between phases of an opportunity or project, such as an automatically created task or email, a mandatory field check, or a prompt to insert a specific document type. eWay-CRM customers can order their own templates of offers and orders and then export the data from CRM system to documents in MS Word or PDF format. It is important to highlight that these adjustments are not offered by most companies developing CRM system for SMBs.
From a development point of view, the above-mentioned third-party integration is the most challenging process.  eWay-CRM offers connectivity to a wide range of systems, such as Microsoft Office, the accounting software QuickBooks, or the editor WordPress. Moreover, eWay-CRM developed its own developer portal, and thanks to the free eWay-CRM API, it makes it easier to create further customer-driven integrations.
Trial version and bugs fixing
Once CRM has been installed and set up, the project manager and key users start working with CRM and provide feedback to the vendor. Based on the experience of our satisfied clients, we know that revisions and meetings can be repeated several times. If you eliminate all errors and bugs before the real operation, you will avoid multiple additional repair costs and complications.
Training and real operation
Before the real operation of the software, its users participate in training focused on the work with the system. Once the software is in full operation, we recommend planning a second or third round of training sessions. In short, you should train the users until they control everything to 100%.
If you underestimate the CRM training, you risk the failure of the software implementation in practice. And nothing is sadder than investing a lot of resources in a software set-up and data conversion and saving money on employee training.
Therefore, many companies welcome the possibility to order the CRM software together with a training session held by an expert. Purchasing a CRM license without training is a budget-saving option which, on the other hand, requires a high training capacity from your HR resources.
Regular operation or, do not rest on your laurels
If you want to use CRM to its full potential, you must keep improving. A great example is a company Moonlake Web Services, which finished the implementation process of eWay-CRM and decided to keep improving the company processes.
"eWay-CRM is doing most of my work for Moonlake. I've been using the extra time for founding more companies", says its Managing Director. But it is not only the CRM system that is responsible for automating business processes, work streamlining, 100% billing, or improving client service. The key to success is to work with eWay-CRM and strive to improve the CRM system continuously. The best part is that the time spent on improving is just a tiny fraction of how much time eWay-CRM saves your company in everyday practice.