Switch and Data Migration From BCM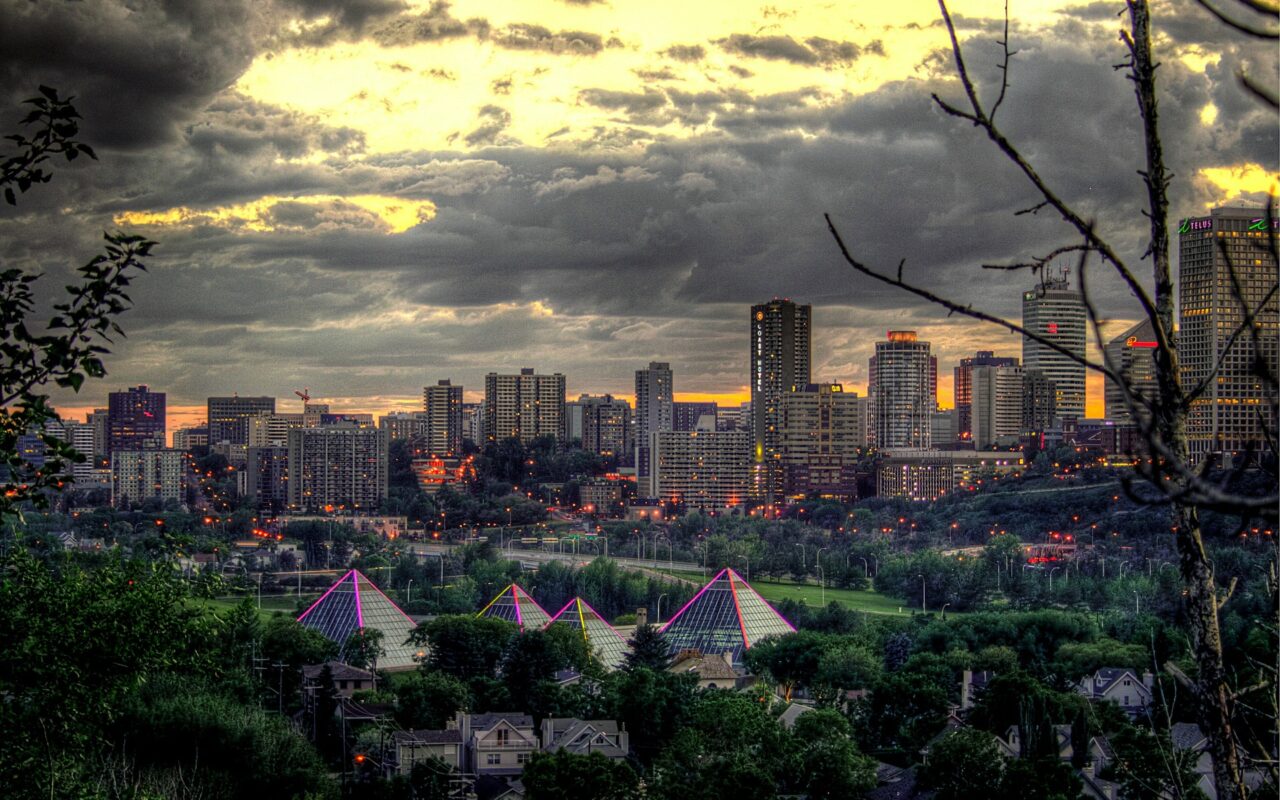 There are dozens of CRM systems on the market and it is not at all easy to choose one that would perfectly suit your company. And when you finally find the right one, the support may end over time. As was the case with the Business Contact Manager (BCM) from Microsoft.
Some time ago, a large number of eWay-CRM clients found themselves in this situation, especially from the US and Canada. In the local business waters, BCM was very popular as a CRM for Microsoft Outlook. So why did BCM users come to us and how did the whole transition, including data migration, take place?

We bring you two perspectives. The first is the experience of our consultant David Pejsek, who is responsible for the data migration from BCM. The second is a view of our client, Dmitri Van, from the Canadian company Dynacor, which had been using BCM for a long time. Later on, they switched to eWay-CRM.
Why did Dynacor want to switch from BCM to eWay-CRM?
Microsoft stopped developing its BCM several years ago. However, they have now stopped supporting older versions of Windows and Office, where BCM still worked. IT managers thus faced the decision of whether to let people work in unsupported environments that lack the latest security patches or find another CRM.
Dynacor is a relatively new client, it has been with us for several months only. Is the end of Windows 7 support a reason to switch to another CRM so late?
Yes. In addition, more and more companies are switching to Office 365, and BCM doesn't work there at all.
What is your role in migrating data from BCM? And what was the volume of migrated data at Dynacor?
One of my main tasks is to communicate with the client. I need to find out what their expectations are and find a way to meet them. There was a lot of data they needed to convert in Dynacor. But the migration itself is not complicated. We have a series of scripts ready for it. However, in this case, we could not simply take them and start migrating immediately, although we agreed which data we would transfer and which we would not.
Different versions of BCM have differently defined functions. At Dynacor, they use mainly companies and contacts, but they also use history, and some employees use projects. You can still use the products and opportunities there. BCM has a lot of modules, but most people don't use them at all or don't use them properly. Dynacor didn't use as many modules, but the data volume was large. They had a fifteen-year history of contacts, so they had a huge amount of data there.
Did you encounter any migration restrictions?
The amount of data I have just mentioned was initially an obstacle. Their history was so vast that it did not fit into the database.
What does it mean?
We have restrictions on the local database, the server database is not a problem. The data is synchronized to the local PC, where it is necessary to have a database so that data synchronization can take place. We install a database there, which is limited to 10 GB.
So, we didn't fit in the local database, did we?
Yes. We can deal with such a situation. But we needed to communicate it and let them know that the data will be in a different format than we initially agreed. It is difficult to estimate these problems in advance when looking at the client's data. Only with the migration we find out that it may not be so easy.
So we offered them an alternative solution. Fortunately, Dmitri Van, with whom we did the migration, is technically capable and very sensible. We told him that we would migrate all the data to the server, but it would not fit in the local database. So there were two options. Either to migrate so that the data is archived and not accessible online, or Dynacor would have to invest a lot. Dmitri and the management discussed it and decided that they didn't really need their history online. They decided to migrate the master data and the archive.
In the end, was it enough for them to have the whole history in the archive?
Yes. We only migrated master data, companies, contacts, projects, e-mails, diaries, products - that all went to the archive.
Was the migration to the archive time limited? Did they say they wanted everything by a certain date? Maybe a year or two back.
That was one of the options we offered them. They thought about it and said it wasn't necessary. All they needed was master data. And they needed access to their history. Of course, we agreed to help them with the archive at any time.
How long does it take to communicate the whole process? And how long did the migration itself take?
We usually have an introductory phone call - about an hour-long meeting, where I go through the data with the client and find out how they use BCM, how much data they need, and what the structure of their data is.
So it didn't take days, did it?
No. The communication was completed within one week including identification of problems.
How long did the migration take?
In their case, the master data was ready within an hour. But when we started the migration to the archive, it ran all weekend.
What did you do first? Archive or master data?
We started with the archive. We found that the amount of data is huge. We had to inform them that we would have to deal with it somehow.
So how much did the communication and implementation take in total?
Less than 2 weeks.
Did they need training?
No, they didn't. In the case of the transition from BCM, I'm usually a little sorry and I'm partly worried when our customers don't want to get training. However, this was not their case, because Dmitri is technically proficient.
But with other clients, if they only wanted migration and no implementation or training, then it didn't make sense to them. If the client does not count on training in the migration budget, it is not possible to explain everything properly to the users. Because eWay-CRM works differently than BCM.
What is the main difference between BCM and eWay-CRM?
Personally, I have never used BCM, I know it from clients. But I have had it installed. The system is not bad given how old it is and for what purpose it was developed. The main function was contact management. It works quite well and it is sufficient for a lot of people. But it seems to me that as BCM continued to evolve, it had many shortcomings and became an unsustainable product for the future. However, I do not have a major problem with BCM.
Can you compare BCM and eWay-CRM?
eWay-CRM would win the battle as modern technology. It is far more customizable. BCM is an application that the client installs and nothing more. It has only some features, but no more options. Just what's in there.
Why is that? Is it because it's a product of a big company?
No, that was the original intention. It was completely different from our product. It was supposed to be an extension of Outlook. Such extended agenda management. We are a full-fledged CRM in Outlook. We are a completely different product.
What is the main technical difference?
We work on a client-server architecture. We can work offline. This option is not available in BCM. Either all data is online or the user is working on a local station. The architecture of the system is different. They extract some files from Outlook that we can't get to. This sometimes complicates the data migration for us. Even when clients requested the data migration from BCM from Microsoft, they told them to talk to us as saying that we could do better. And we also have a mobile application and a web client. You won't find that in BCM at all.
Do we have a lot of clients who have migrated from BCM?
There are quite a few. Especially lately. We benefit from being a good replacement for BCM. We have written scripts for the data migration. We've standardized scripts, and it's easy for us now. But you still need to be very careful, because many clients have adapted BCM a lot to their needs over the years, and our standard scripts are not enough. The worst part is that they often no longer remember that they edited
something 10 years ago. They take it for granted. And we will come across this only when revising the data.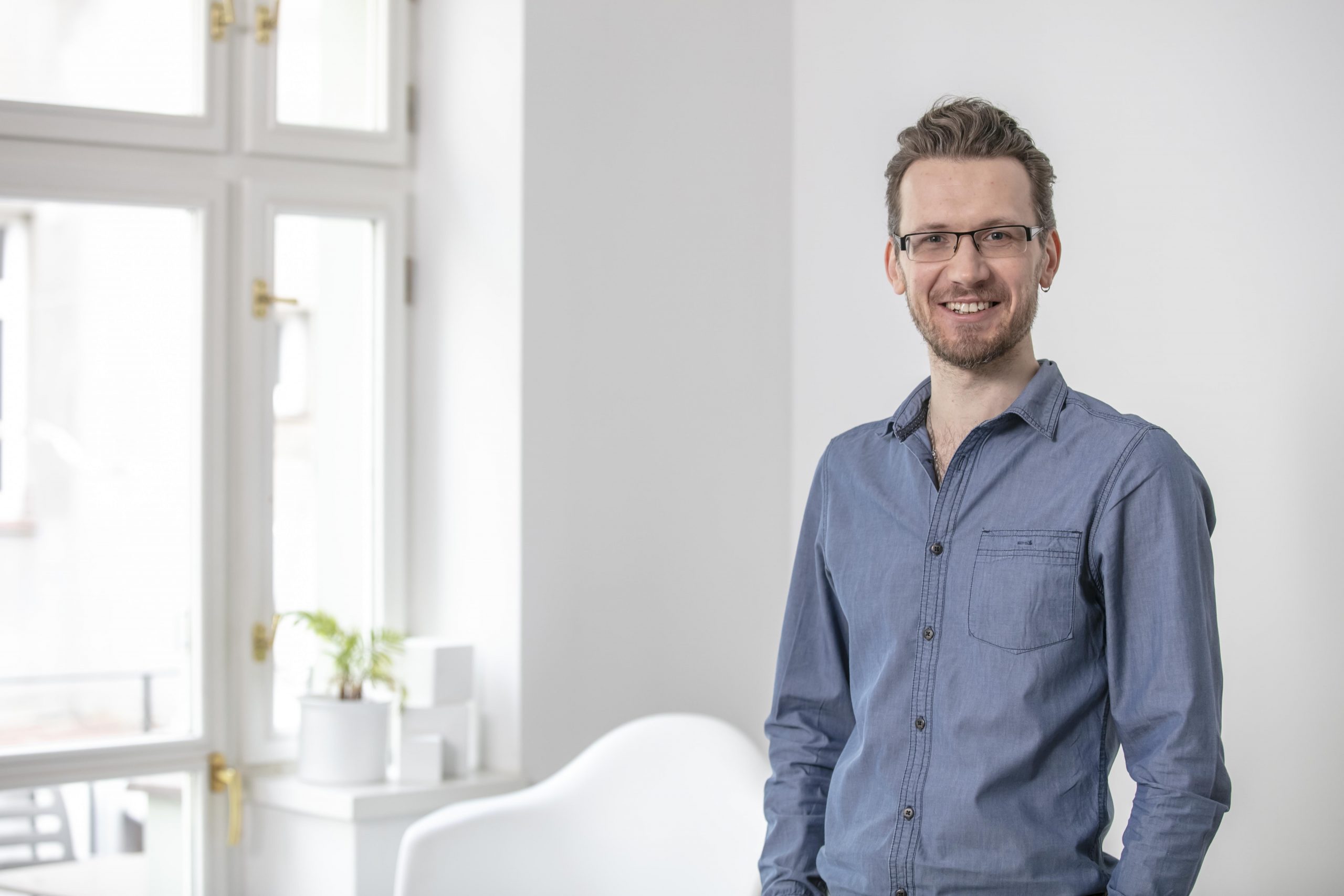 Consultant David Pejsek
Not often we can bring a view from the other side. How much can the client agree with the product provider? Look at the "other side", here are the views of Dimitri Van.
Can you tell us something about your company? What is your size and what do you do? How many people are supposed to use CRM?
We are a communications and eLearning company of approximately 15 people. Our line of work is helping other businesses convey their message using engaging and interactive media and content. Currently, we have five (5) people using eWay-CRM.
When did you start looking for a new CRM?
We started looking for a new CRM approximately three years ago, as we knew that Microsoft would be ending support for Business Contact Manager, which is the product we were using for many years.
Were you happy with BCM?
We were content with BCM. It wasn't great but did the job. It provided the functionality that we needed, including tight integration with Outlook. Unfortunately, the product was very buggy and unstable during regular use.
How did you find eWay-CRM?
We found eWay-CRM after a lot of time spent researching online for a product that could import BCM data and replicate most of BCM's functionality.
Why did you decide to go with eWay-CRM?
We decided to go with eWay-CRM after using the trial version and being satisfied with the way eWay-CRM functions. The interface and workflows were similar to that of BCM, and most importantly our data could be imported easily without any loss of contact information.
Did eWay-CRM meet your expectations?
So far, yes, the product is meeting our expectations. We are still adjusting to the differences where they appear, as we had been using BCM for many years before switching. However, the core features and usability of eWay-CRM has kept us satisfied with the product.
And how long have you been our client?
We have been using eWay-CRM in our production environment for two months.
What do you use CRM for the most?
We primarily use eWay-CRM to keep track of our clients and companies, and all the communication history pertaining to them. This includes emails and notes.
Do you use some extra features?
We use the mobile version of eWay-CRM for users who are on the go.