From Contact Management to Full Customer Relation Management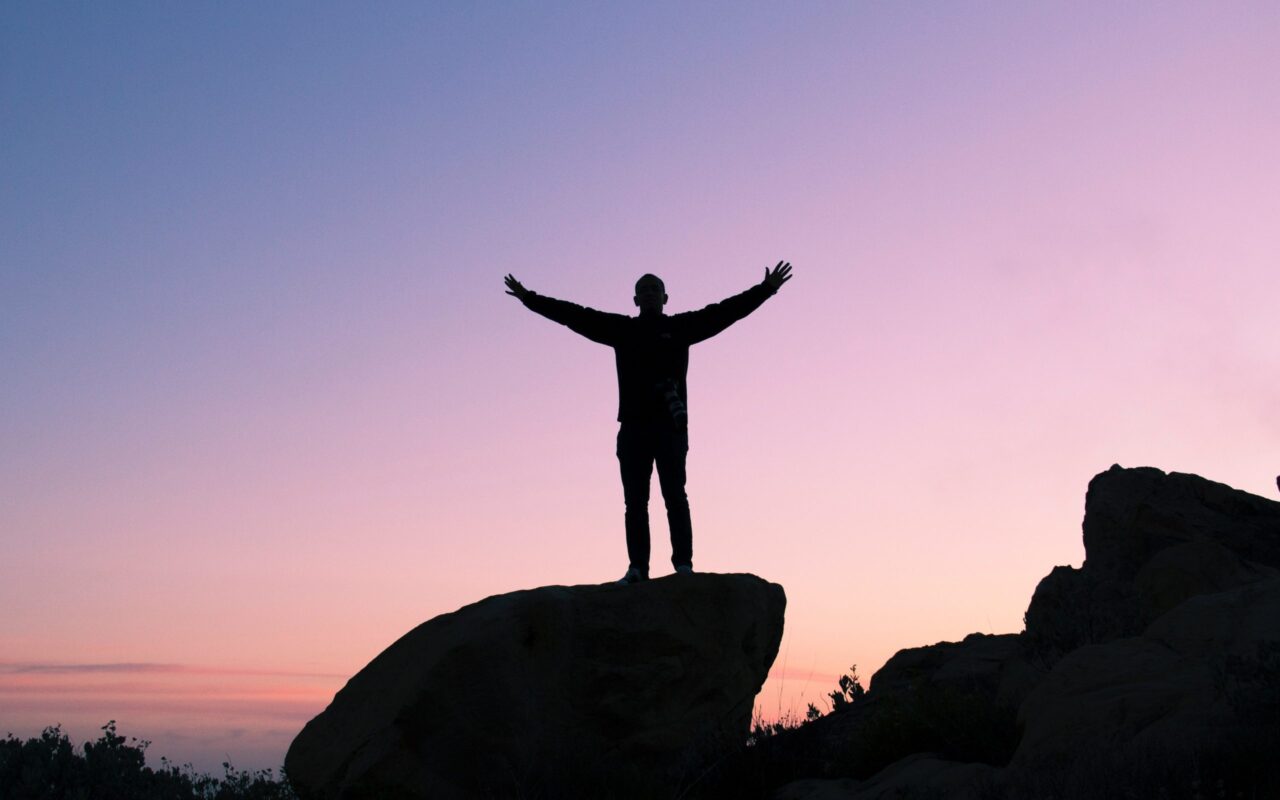 One of our most experienced consultants David Pejsek speaks to IT Systems magazine about properties of modern CRM systems and their utilization for maximizing revenues from new and existing accounts.
A well-chosen CRM solution enables you to track and control the whole life and ecosystem of marketed products and services. From strategic planning through marketing support, sales and implementation to follow-up services and final reporting. CRM software helps you both overview the process and save your time which you can dedicate to the core thing, i.e. your business.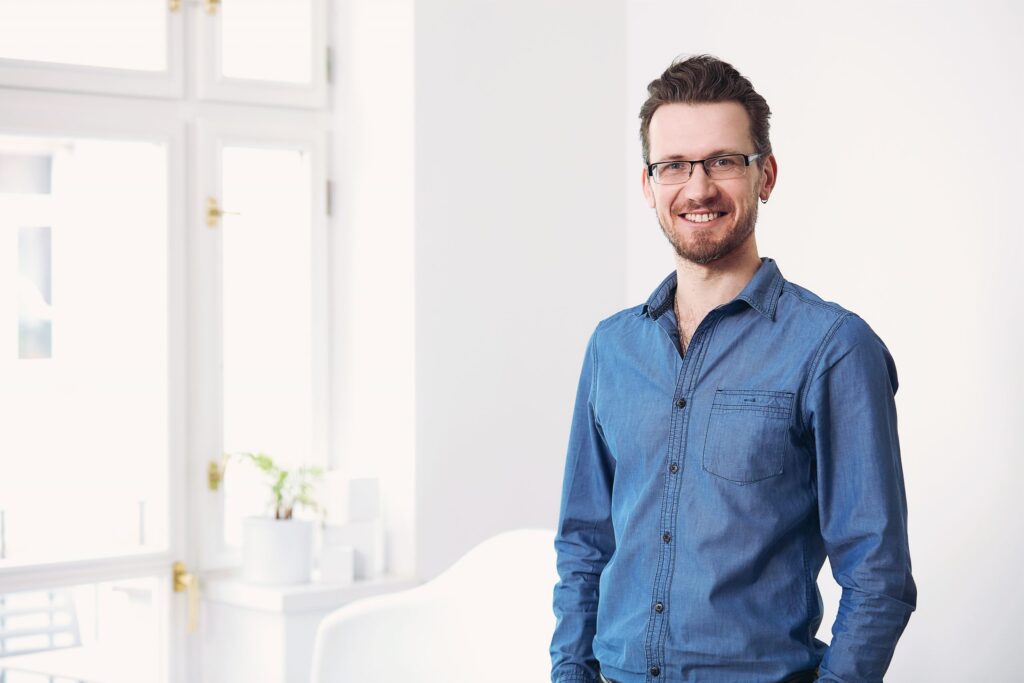 David Pejsek
Campaign must come after the market research
The basic supposition for successful business is a thorough market analysis either from the point of view of a target group or competitors. At first customer needs must be thoroughly examined. Then there can be a successful marketing campaign that has to focus on a specific group of users. If the client provides all the necessary data to a properly functioning CRM system due to the embedded customer behavior analysis he/she will be able to automatically plan marketing campaigns as well as to focus on selected customer groups through several communication channels.
Sophisticated CRM systems can track customer responses within individual communication platforms in real time and thus they can get result analyses of running campaigns. Of course, the client gets the campaign assessment based on predefined criteria. CRM software also integrates marketing campaigns with applications for the direct customer service such as a call center or client support.
Maximum automation of sale processes
In CRM system you will be able to get to all the relevant information about a deal. Sophisticated CRM solutions provide access to data from the commercial or bankruptcy and insolvency register since they are linked to several public and paid databases. Based on a defined methodology you will also be able to control the deal and monitor paid and planned costs and adjust your sale strategy according to system predictions of sales volume.
CRM system can desirably automate and simplify most common processes. You can utilize bulk emails and other templates and thus you will quickly and professionally communicate with your customers and business partners. At the same time, you will keep a detailed overview of all the communication. When your sales force are out of office you will appreciate automatic synchronization of data between the central server and their mobile appliances.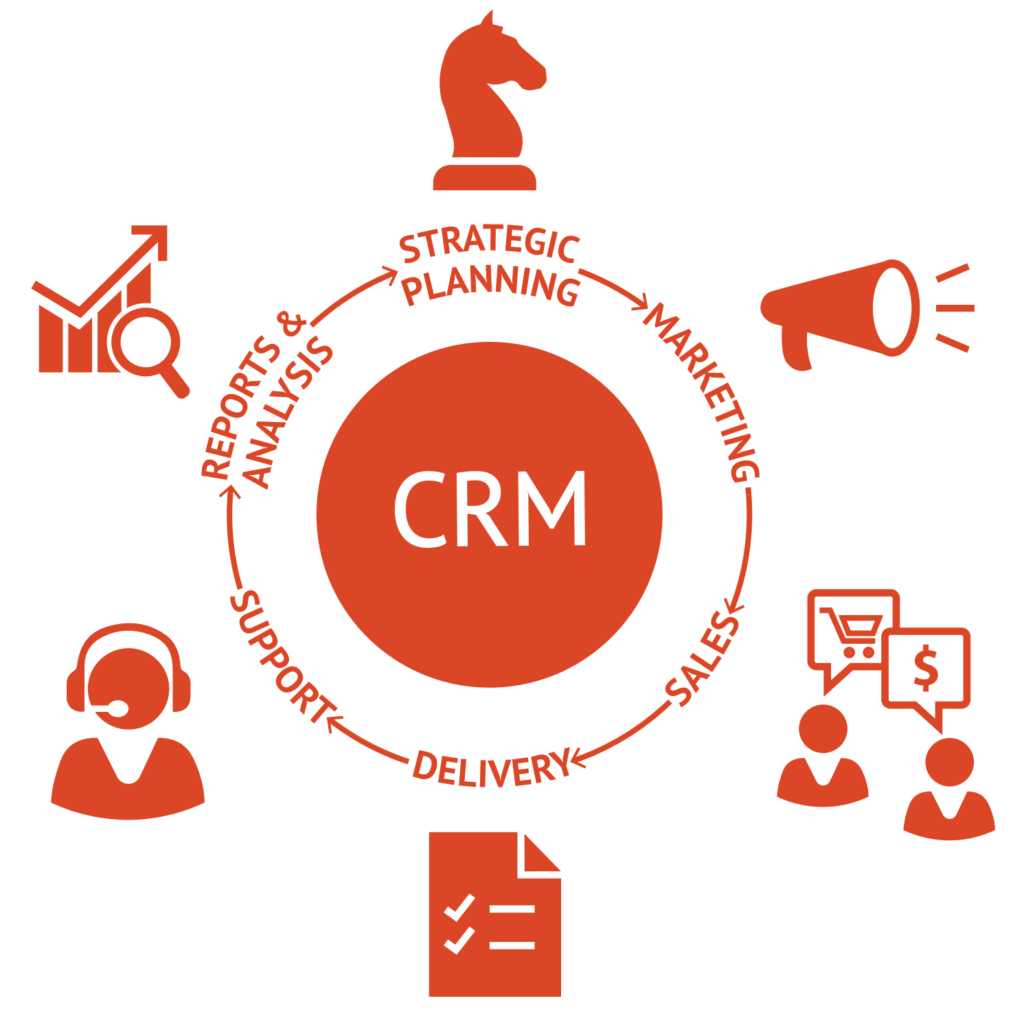 Use project management in sales
Usually when sales force make a deal their task has not finished yet. After they make a deal it is necessary to carry it out, which means that some companies have to get the goods from the warehouse, prepare and dispatch it.
Other companies make a deal that is actually a project whose implementation takes several months or even years. That means there are several agendas that are processed as team tasks, communication with the customer and suppliers, human resource planning or cost control in a suitable CRM system.
If you can divide supplies of your products or services into several stages, CRM system will help you define a specific implementation process. You will define what has to be done in every supply stage.
Separation of individual stages of the business process enables you to see potential customers. You will be able see all your deals on the whole as well as at every single stage. Also, you can automatically shift specific tasks in the process, e.g. transition from one phase to another.
Process automation
When projects get from one stage into another one many desired activities are automated. For example, you are starting a new deal and need to inform your team about all details of the sale and steps that have to be carried out. Moreover, you may need automatically predefined subtasks that are identical for all your projects. Simply you will prevent your team from neglecting something during the deal. Otherwise you would have to tackle the issue with your customer.
Precisely selected CRM solution also stores the whole email communication, calendar, minutes of the meeting and notes from phone conversations as well as other unexpected tasks. All this information will be linked to the project so that your team can use it during the life of the project. If the deal is just a goods supply, you may not use unnecessary modules. You will activate a module for example when you want to manage internal projects.
Do not omit the customer service
Customer's happiness and willingness to continue the business relation are influenced by the extent of the follow-up customer service and support. CRM system will help you schedule servicing as well as work of technicians.
The database should embed a detailed specification of product portfolio and solutions of previous issues which will significantly simplify servicing. Through unification of used procedures, you will optimize business and service processes and assess their efficiency.
Flexibility and simplicity
The time of complicated and user-unfriendly CRM systems is over. At the moment maximum simple and user-friendly applications are in. If your company is growing also your CRM system must keep pace. Thus, the real simplicity of CRM software lies in a possible activation of needed modules and functions when the company needs them.
An ideal CRM system must be able to enhance its complexity according to the growth of your company and launch of new departments. Certainly, it is not reasonable to seek a new CRM supplier every three years when the current solution does not meet your requirements.
Many systems provide a pre-configurated environment. Such solutions are ideal for small size companies that can get know-how of more experienced ones under favorable conditions. Established companies have usually accustomed most processes and they have even made best practices. That is the reason why sooner or later most companies start looking for customization reflecting their needs. It is natural that a CRM system supplier should offer them.
Module interconnectivity
Your CRM system provides a sufficient range of modules and functions which is of the same importance as their interconnectivity. Your sales force need certain information, both positive and negative, to finalize the deal. To find a right approach to a potential client it is good to know whether the company gets too many complains or what is their payment behavior like.
Also, a feedback that shows the way the deal has been carried out is very important. Only a thorough follow-up can help the sales force and other employees to learn a lesson from their predecessors' mistakes.
Automation utilized by sophisticated CRM systems provides elaborated notifications related to important facts as well as their reporting towards the management and colleagues. Business and other reports made in a clear and unified form is a standard function of most current CRM systems. You can use their outcomes for a strategic planning of further activities or expansion into areas where your company has not been present so far.