5 Tips to Start Freelancing For Beginners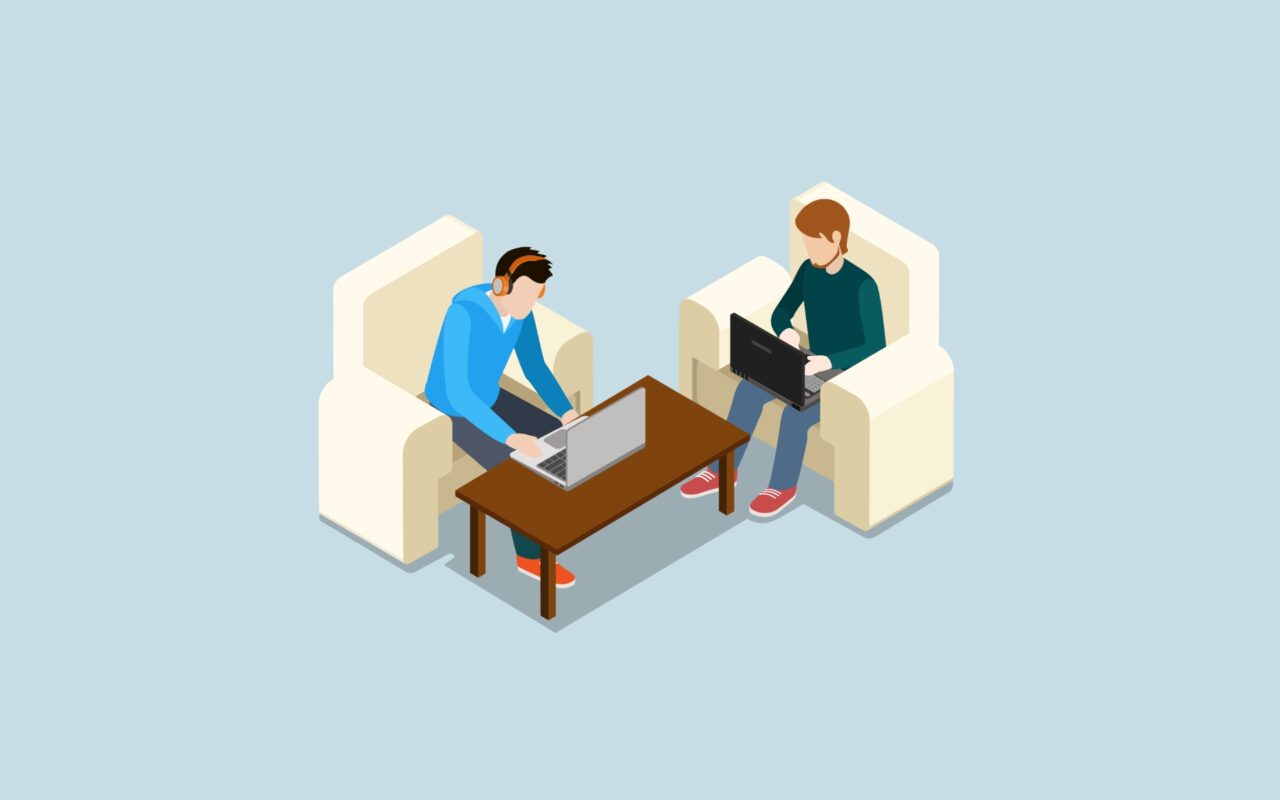 Freelancer can be specialist in many fields. Copywriter, graphic designer, translator, accountant, programmer, consultant, and so on. Each specialization is unique, but all beginning freelancers have one thing in common. They have to acquire certain habits and skills because as freelancers they do not work with an assistant or sales rep in a team. They must be real universals. And the following 5 tips will help you become one.
1. Create your own portfolio
As a freelancer, you have to look for your deals by yourself. Before you start reaching new clients, you should first create your own portfolio that will show your strengths. As in your CV, highlight your successes, work and recommendations from clients. Ideally in a case study. Try to describe in detail how your work can help clients.
If you do not have any implemented projects yet, create samples. If you are a graphic designer, make some sample designs, if you are a copywriter, write some texts, if you are a developer, make a sample application. Show what an amazing potential lies in you.
Also don't forget your contacts so that clients can reach you. Of course, you can't rely just on that. Create your portfolio on servers where companies look for specialists from various fields, such as Freelancer, Upwork, Guru, or Fiverr. You will reach clients from all over the world.
However a new opportunity can arise almost anytime and anywhere and you should have a business card ready. Whether printed or digital, it should be your own website with a sample of your work. Don't worry, creating your website is not a superhuman task anymore. Learn to make it on your own.
2. Work on your business skills
Now, with your own portfolio, you can plunge into the fight for new customers. As a freelancer, you also become a marketer who must be able to sell the skills. A novice graphic designer or copywriter with a passive approach, although talented, will not win many new jobs. This also applies to the more experienced. If you know someone who has many deals then believe me, they had done a lot of work when establishing business relations. The freelancer can't just sit in the corner.
After creating your own portfolio, you need to take an active approach and start gaining new contacts and reaching potential customers. For example, by bulk e-mails or on LinkedIn. There are many possibilities. After the client addresses you or responds to your offer, you need to find out what their needs are and suggest a good solution. Including planned budget and completion date. So, focus on improving your communication, strategy, and planning skills, no matter whether it is time, financial, project, or promotion.
If you perceive any of these activities as your weakness, work on it. Let's say e-mailing is your weak point. Read the ebook Digital Marketing Step-by-Step. Or take a Google Digital Garage marketing course. If you want to improve other business skills, try one of the courses at Coursera.org. With each professional article, ebook, or course you read, your self-confidence, and most importantly your skills, will increase.
3. Control your finances
Finances are a frequent stumbling block for beginning freelancers. Employees are used to paying private expenses from their monthly salary, but as freelancers they also have to count on taxes, renting an office when not working from home, buying office equipment, hardware, software, consumer goods, investing in courses or websites, hours of work that cannot be charged on clients, and last but not least, savings for worse times.
Lots of people who want to make a living from creative activities simply don't know how to bargain. They just want to do what they enjoy. Which is definitely not bargaining for most creatives. But when setting your hourly rate, you should really consider all the costs you have. Including your own salary.
It is not necessary to underestimate the value of your work. Many freelancers are afraid to "overshoot" when negotiating with a client. This can be simply prevented by getting ready. If you know your price and take into account the prices of the competition, you will be able to set a realistic starting price for negotiations and your minimum, below which you simply cannot afford to go. If you want to work for free, you will start your own project, right?
4. Work smarter, not longer
As a freelancer, you clearly are the master of your time. But you will never have more than 24 hours a day. As a result, the path to success is to use your time as efficiently as possible, not to work harder and longer. Once you start your business, the time invested in rest is also an investment in your business. Many entrepreneurs who do not have time to rest easily become a hamster in a wheel that runs and does not know where. In your free time, you can gather new strength and inspiration with a clear head, which can, on the contrary, move you further in your business.
Or you can even come up with brand new ideas to fill a gap in the market, and maybe also your wallet. Ideas for an innovative app, a new unobtrusive format of fun videos, or a successful book are usually not born when you're always on the go. So, work smart and not longer. What does this mean in practice? And how to achieve this?
It's important to focus on what works in your business and eliminate what you're wasting your time with. Have you ever heard of Pareto principle? This says that 80% of the results are due to 20% of the causes. Specifically, you may find that 80% of your revenue comes from 20% of clients. Or this way you can find out that bulk e-mails bring you most new customers, while for example with PPC campaigns and managing six profiles on social networks you just waste time. So, check statistics, focus on what works for you and don't waste time with others. As a freelancer, you just can't be everywhere.
5. Use applications that will help you organize your work
You don't have to make efficient use of working time just by eliminating activities that aren't as efficient as expected. As a busy graphic designer, developer, or copywriter, you can focus almost exclusively on who you are best at. But as a freelancer, you have to communicate with clients and deal with individual business opportunities and projects. And if organizing your work and managing your business agenda isn't your hobby, handy applications can help you a lot.
There are communication tools, tools for managing contacts, projects, or time, and so on. But if you have to constantly switch between applications or copy data, it's a waste of time that you want to avoid. The most effective solution is the one that can link and automate the entire agenda. For most companies, such a solution is a CRM software, thanks to which unnecessary work is eliminated and daily routine takes much less time.
Imagine, for example, that a contact form on your site comes in an inquiry which is automatically saved as a new business opportunity in CRM. You will then save all communication to the potential clients, documents, tasks, or appointments, which the system will automatically remind you. As soon as you reach the opportunity to sign the deal, it will be automatically transferred to the project, to which the necessary data will be transferred immediately. This is a simple work with eWay-CRM, which you can try for free.