Academy
How to Migrate Contacts from Business Contact Manager
Lately we have been receiving a lot of requests from Microsoft customers using Business Contact Manager (BCM), a customer relationship management tool for small business owners. Since BCM is no longer supported, they are looking for a proper alternative and considering eWay-CRM as a solution that can do the same job and even more.
We have already done migrations for plenty of our clients and we have decided to post a simple instruction for those interested in using eWay-CRM. While it's very easy to migrate companies and contacts, you may also want to transfer additional details, like categories or your own custom fields. In this case, please, contact us at [email protected] for assistance.
To migrate companies and contacts, you need to install eWay-CRM on the computer with Microsoft Outlook and BCM and follow the instruction below.
In eWay-CRM
Log into the eWay-CRM Administration Settings.

Click Global Settings > Contacts.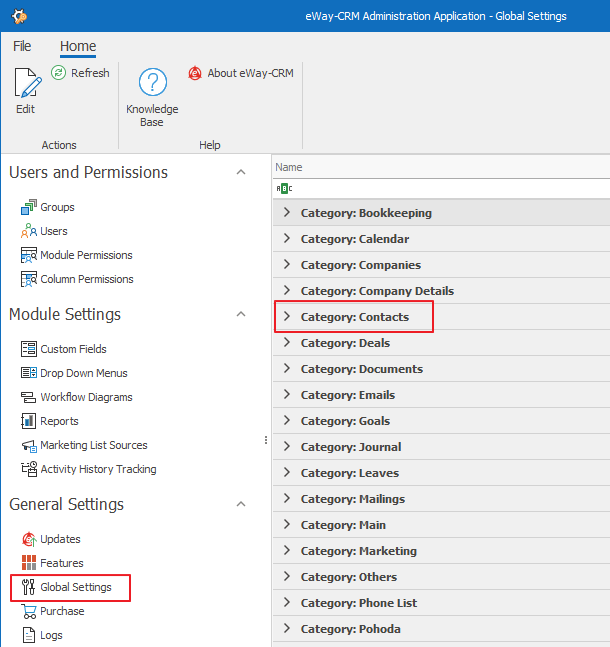 Double click on "Automatically create new company while importing contact from Outlook if it does not already exist".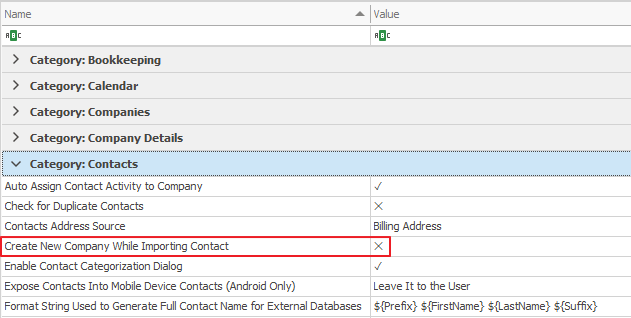 Mark the check box and click OK.

Right click on the eWay-CRM agent and select Synchronize.
In Microsoft Outlook
In Microsoft Outlook, click People (or Contacts) > Business Contacts.
Choose all contacts you want to move. You can use Ctrl+A to select more items at once.
Right click on them and choose Save to eWay-CRM.
The migration can take a couple of minutes depending on the size of your database. A progress bar will appear to indicate the status.
As soon as it's done, you can click the tab Contacts in the eWay-CRM ribbon to see your data.
Migrate your data from BCM to eWay-CRM with our webinar
You can also check our video tutorial showing whole process of your data migration from BCM to eWay-CRM. More videos are available on our YouTube channel.