Integrating eWay-CRM with Phone Systems. That's How You Can Enjoy Quick and Effective Calling!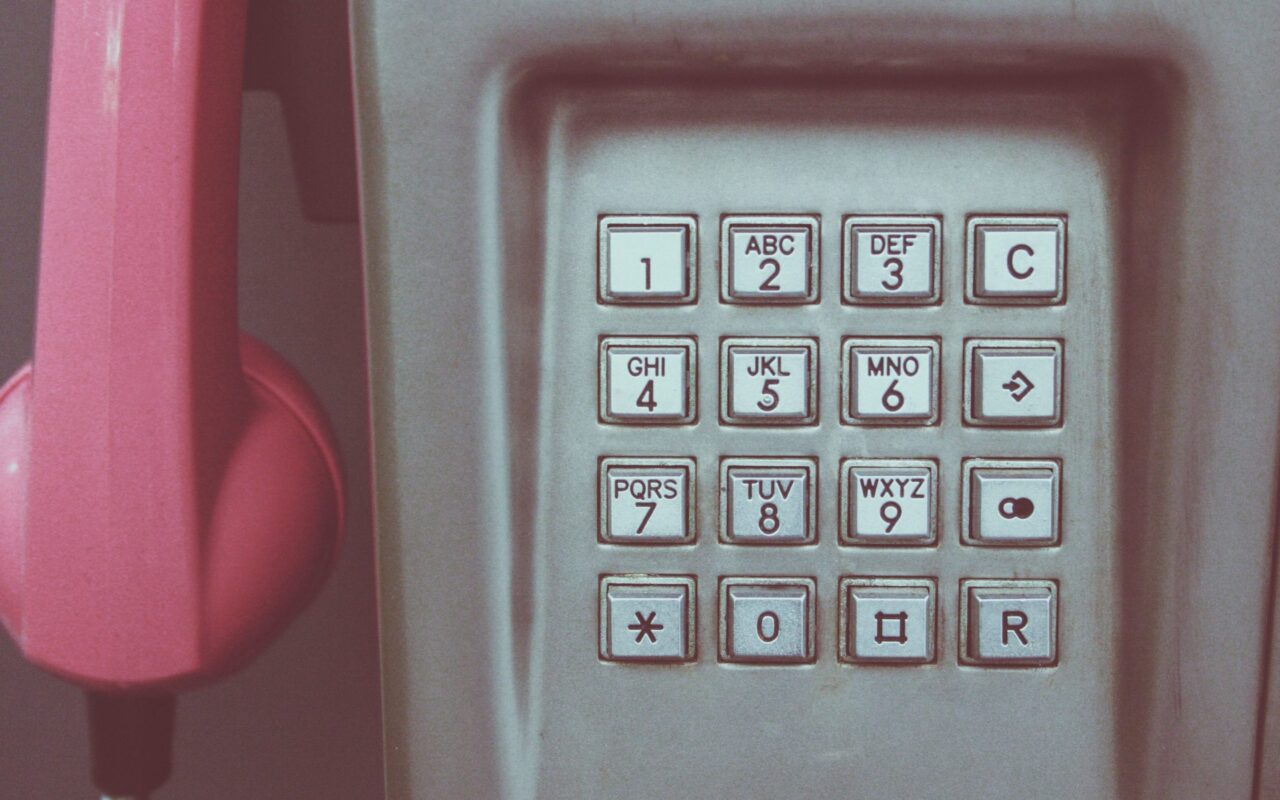 Thanks to integration with various programs, which turn your computer into a full- blown telephone central, you can use eWay-CRM not only to address your clients easily, but also as a tool for clearly arranged archiving, compiling of your sources and evaluating your phone activities.
Integration with telephone exchanges is nowadays a standard part of every good working CRM system. It saves time because it is not necessary to type a phone number to the phone. Automatic identification of calling subjects or automatic call recording have saved many operators when their client began to spit his demands.
In such a situation every second counts. If your CRM software knows how to picture the most important information about a customer right at the moment when the phone starts ringing, it can make a difference between gaining or losing this business.
Phone management fits all employees
And we don't have to talk only about the employees of call centers. Advanced options of telephone exchanges are used by sell reps, customer service, marketing departments, and even by the employees at reception desks.
In other words, it concerns all staff working with clients. And if your client is forced to repeat his demand for the third time on the same day, it is not surprising that he feels frustrated. That's exactly the reason companies buy CRM systems – to improve their customer service.
eWay-CRM is ready to communicate with various types of integrated telephone exchanges. This integration is used by clients not only from the Czech Republic but also from the UK or the USA.
Fast dial of phone numbers
There are various possibilities how to dial a number saved in eWay-CRM, but they have one feature in  common: you don't have to take a phone into your hands and type a chosen contact.
It sounds trivial, but this process could take more than ten seconds. A sales rep working at a call-center answers about 250 phone calls every day. Thanks to number dialing directly on his PC screen, he can save up to 45 minutes daily.
Instant access and unlimited possibilities
In eWay-CRM you can dial a phone number directly in the list of Deals, Contacts or Companies. The only step you must take is to point on it with your mouse cursor and use the right- click. eWay-CRM will be automatically connected with a telephone exchange and the call start automatically.
There is an icon of an earphone on the card Contacts (or Companies or Deals) next to the particular phone number. The same offer as in the previous example will be displayed. If you set up your chosen telephone exchange system as default, the call begins immediately. In other words, it takes literally one click to dial a phone number.

Extra filters for contact lists
Through shared views, the administrator can set up what contact info will be available for individual users, in what order and how it will be filtered. Complete instructions for work with shared views and screenshots of each step are available on our web site.
Fast operating is not the only advantage of using the telephone exchange on your computer. It is also very comfortable, and you can use a lot of additional functions. With earphones on your head and a microphone in front of your mouth, you can use your hands to work on other tasks, such as taking notes, reading usable resources or sending files via web transfer. Your possibilities are only limited by the capacity of your company computer.
No more unknown phone numbers!
Thanks to the integration of eWay-CRM and telephone exchange you will have a great overview of in- and outcoming calls including precise identification of a calling subject. Please, keep in mind that the calling contact must be listed in eWay-CRM in order to be displayed.
Your sales rep can call a client and persuade him to buy your product or service. If a new customer calls the customer service, your employees will have a clear overview of the relationship this customer has with your company.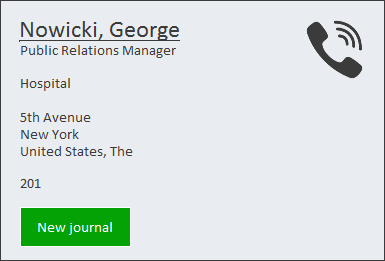 You can even set up which information will be displayed in the window identifying the call. Our developers can customize this box according to the needs of your company. They have done it many times before.
When an incoming call is displayed on your screen, you immediately see which products or services a customer uses and when your colleague was speaking with this client and what was his demand.
eWay-CRM automatically creates a journal for the case an employee speaks with a customer longer than the estimated amount of time.
Setting the telephone exchange integration
Detailed instructions for connecting eWay-CRM and telephone exchange and the most effective ways of using the system, including screenshots, are available in our Knowledge Base.
It is possible to connect eWay-CRM with:
Asterisk
Mitel Phone Manager (former Xarios Phone Manager)
TAPIDROID
Kerio Operator
3CX TAPI
A mobile app offers an easy contact management
Comfortable access to your phone calls is not limited to your desktops or notebooks. We strive to make the use of our app eWay-CRM Mobile, which is available for Android and iOS, easier.
You can dial the chosen phone number simply by a swipe. If you swipe left you can make a call, send SMS or write an e-mail. Swiping right enables you to add the address of the contact or chose the navigation option.