How to Manage Business Contacts with a Free CRM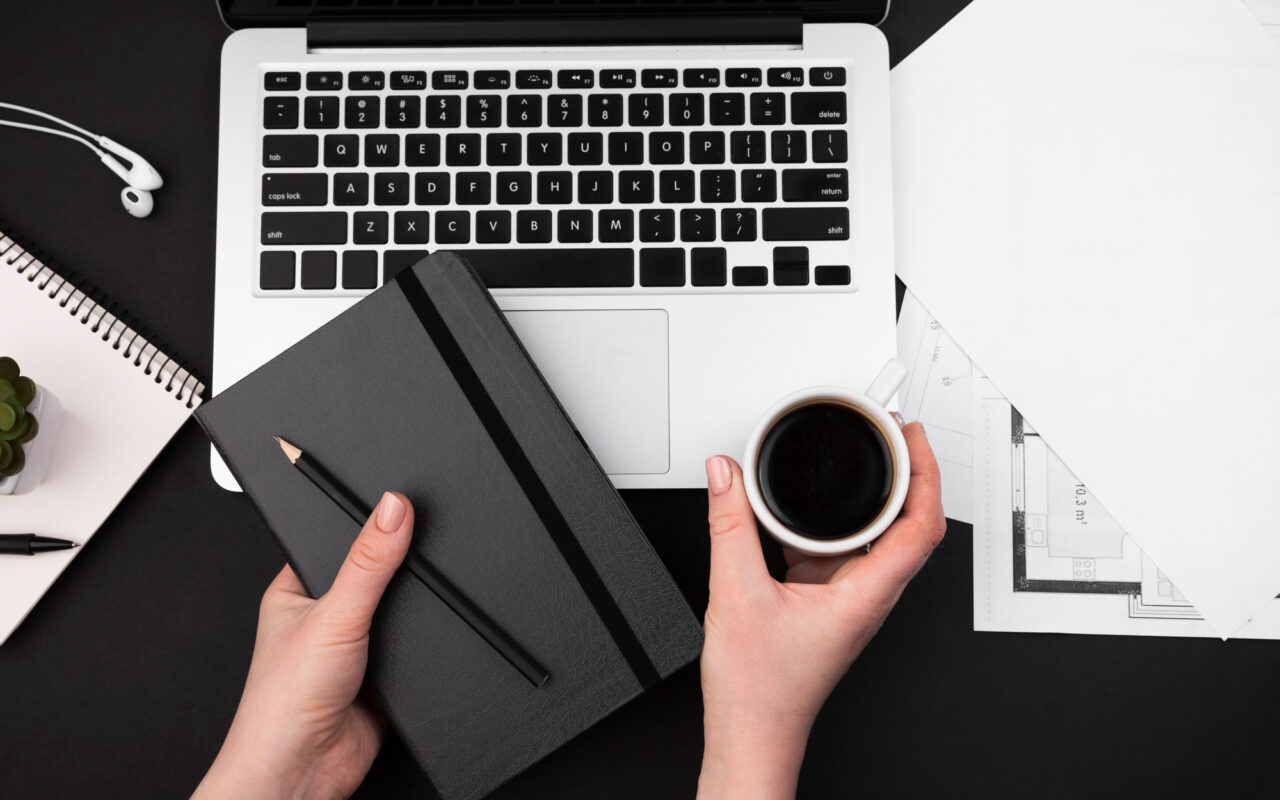 Organizing contacts is a nightmare for all of us. Phone, Outlook, or business cards are simple and practical solutions. But the moment we need to sort contacts or find old email, a professional tool like free CRM can save a lot of time.
When you cannot find a contact for a supplier, or you spend precious time looking for a lost business card, an old email, or you cannot find a contact on your phone due to a typo, the lost time can be frustrating. It may not seem like much, but every minute you can use more effectively counts.
Good news, there are solutions that don't cost you a cent – CRM systems, allowing you to find even a years old contacts in a moments.
Free CRM in Outlook
Of course, the ideal solution is not only ideal because it is free. If you use Microsoft Outlook, you probably spend several hours handling emails and referencing your calendar every day. Having a CRM system embedded right into Outlook makes perfect sense.
An embedded solution means you don't have to constantly switch from one application to another. Having an integrated solution, like eWay-CRM, is more convenient for users who are already using Outlook, making the solution more intuitive.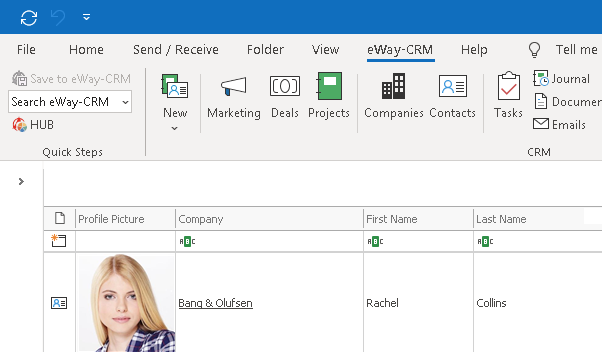 Instead of chaotically searching through business cards, phone, and email for a contact, you simply need to filter or categorize your contacts in eWay-CRM to find what you are looking for literally in a matter of seconds. Once you find a contact, you will have everything you need in it. Journals, documents, or emails can be uploaded to a contact automatically whenever you receive an email from that contact. Plus, everything is simple and intuitive.
First contacts
eWay-CRM users store the company database in two naturally connected modules - contacts and companies. As the names suggest, the contact is an individual person, and those contacts are stored into the companies for which they work.
Even if you have not started a business, you certainly already have your own database of contacts. In which case, it would be simple to move your contacts into eWay-CRM from Outlook or from Excel.
Import Contacts from Microsoft Outlook
The worlds of Microsoft and eWay-CRM are truly connected, and it is no surprise that importing contacts from Outlook is incredibly easy. All you have to do is select the contacts in Outlook, right-click on them and select Save to eWay-CRM.
TIP: You can also enable the option to automatically synchronize contacts between Outlook and eWay-CRM.
Import contacts from Microsoft Excel
If you do not have your contacts in Outlook, you can prepare the data in Excel and simply upload them into eWay-CRM. Thanks to Excel import wizard, you can import your data easily.
Once you have imported your initial business contacts into eWay-CRM, new contacts will need to be saved manually. You can do this in two ways, and both are very simple.
Create contacts from an email
Did you receive an email from a potential new supplier? There is nothing easier than right-clicking on an email in your Outlook inbox and selecting the Convert to Contact option. A new contact card will open with the name fields already filled in, so all you have to do is add it to an existing company or create a new one in the same way, add any additional data, and save.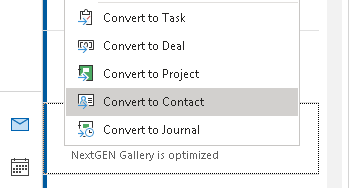 The easiest way of creating a new contact is via the New button on the eWay-CRM tab on the main ribbon in Outlook. Creating a contact manually is the ideal choice during a phone call or during a meeting with a client.
Stop searching for the needle in the haystack
You have imported your contacts in eWay-CRM, so let's look at the benefits of this solution. With increasing amounts of contacts, it becomes more difficult to find the data you are looking forHow do you get rid of searching for a needle in a haystack once and for all?
If you have hundreds or even thousands of contacts, you probably won't remember them all by name. In order to find the contact you are looking for, eWay-CRM will help you sort, filter or group contacts based on various parameters. This way, you can find e.g., employees of a specific company, or all purchasers from Kansas City, or contacts that you have not addressed for a long time, etc.
Even advanced Excel users usually put a lot of effort into creating similar spreadsheets. With eWay-CRM Free it is very quick and easy, and just like in Excel, you can also create your own fields and enter in data for contacts according to your needs or any other specific parameters.
The second and slightly easier way to assign specific parameters to contacts is through categories. Thanks to categories, you can divide clients, suppliers and other contacts by industries, territories, etc.
Everything you need in one place
Once you have your contacts organized and have found who you are looking for quickly and easily, it's time to open the contact. You will have everything you need under Contacts and Companies. Companies are great to manage all the businesses or projects in one place, while in Contacts you will be mainly interested in the communication history with a single person.
You can waste a lot of time searching in an email inbox. It is true that in Outlook, emails can be filtered in many ways. But there is nothing easier than opening a contact in eWay-CRM and going through only the relevant communication.
You can save emails to contacts manually or you can change the settings to save contacts automatically. Click the video to see how easy it is.
Journals in eWay-CRM are used to store notes from meetings or phone calls. Never lose track of your hand-written notes again. Keep all your notes close at hand, sorted by date or level of importance.
You have the ability to save contracts, calculations, photo documentation, or any other necessary documents, directly to the contact. And just like older emails, you don't have to look them up in your inbox, but you can always find them in the contact.
This is just the beginning
Organizing contacts with the help of a free CRM system is a good start on the way to effective business management. Thanks to eWay-CRM in Outlook, you can take the first step completely free. Later, you will notice that you can also manage business opportunities, tasks and much more.
As your experience grows, so does your eWay-CRM. If you find that you would like to start using eWay-CRM as a project management and email marketing tool, or you would like to integrate it with your accounting system or website, upgrading to eWay-CRM Premium is easy.