How to Maintain a Business Contact Database Properly?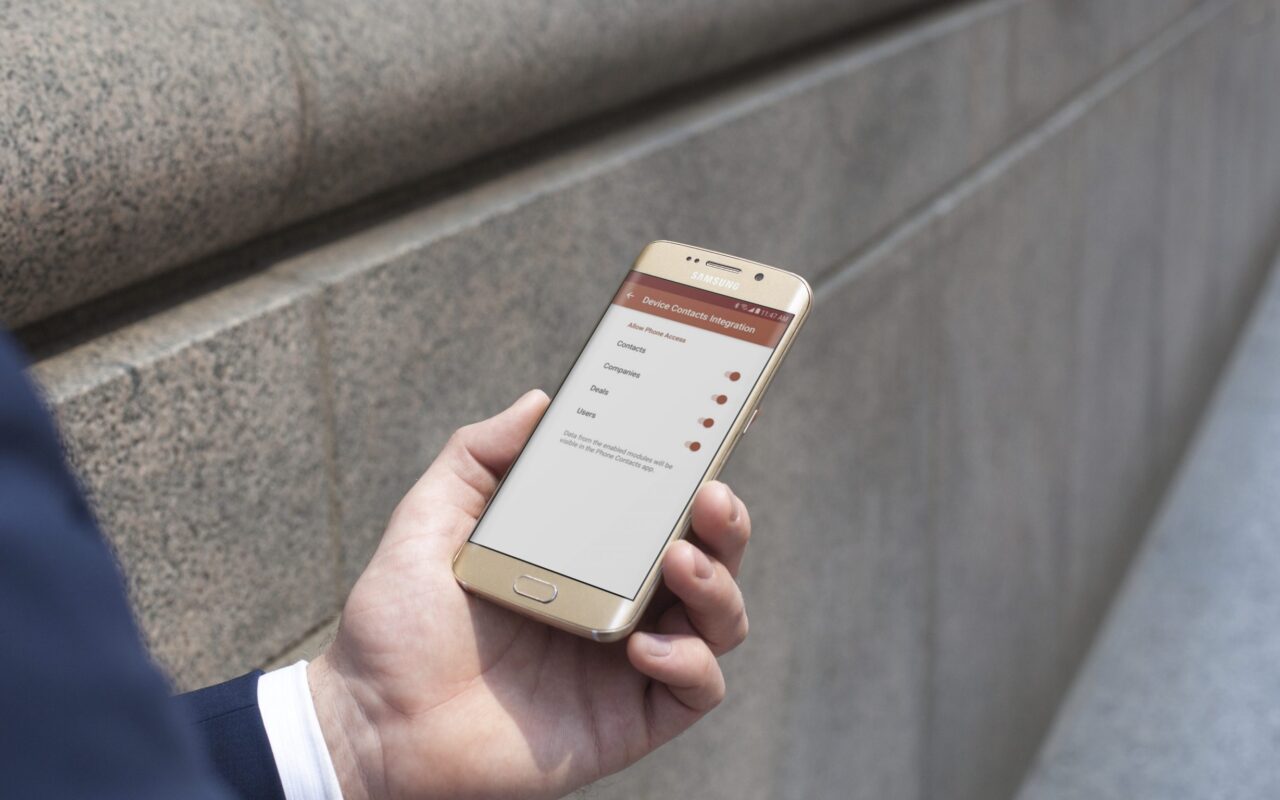 Contact management shouldn't be complicated. But it is necessary to keep business contacts up-to-date, accessible and organized. If not, it can be a waste of time and energy. Luckily, we have a tip that will save your time and help you with the organization of your contacts.
Every company somehow manages business contacts. Whether your sales reps keep handwritten address books or use a modern software solution, you will usually encounter one of the following issues.
Contacts not ready to use?
If you use the address book or maintain your contacts in your phone you may be familiar with this problem. Although you may not have considered it as a problem. However, try to imagine how much time you spend looking for contacts or forwarding them to your colleagues.
Since these contacts already exist in your business, the only question is how to make them accessible to everyone who needs to use it. Of course, you can use some online tools to share your contacts, but over time you may find it limiting.
Are your contacts always up-to-date?
The second problem with contact management is to keep your contacts up-to-date. What if your sales rep finds out that your client changed his phone number? There's a chance that he/she will update the contact only in his/her phone. Even though he/she might have been in a hurry, the important information will not reach the rest of your team. And there may be more situations like this.
In this case, the right choice of contact management tool might help you save a lot of time. It is crucial to get everybody involved when you are trying to keep your contacts up-to-date. CRM system with a mobile app can be even more effective for contact management than Google and Microsoft tools. Thanks to the mobile CRM your data will be integrated and your sales reps will finish business meetings with better feeling since they will be able to create a new contact with all necessary credentials straight away. So you don't have to keep doing it later in mind.
Do you have problem organizing your contacts?
Organized contact management is a must. Talking about phone contacts, these Google and Microsoft contact sharing solutions will allow synchronization between computers and mobile devices. However, the problem may occur while setting up user rights. You don't want to share your family's or friends' phone numbers with your colleagues. In some other cases, your client may be a publicly known person whose contact you must not share with anyone.
Absence of detail settings that would enable to divide contacts causes ineffective and time-consuming communication inside your company. Would a tool that enables this help you simplify internal company communication and contact management?
An effective solution exists
If you are facing one or all of the three problems described above, then the eWay-CRM software solution will help you. It is a CRM system that works as a part of the well-known user interface of Microsoft Outlook. eWay-CRM system also includes the eWay-CRM Mobile application, which also solves problems with contact management effectively.
Thanks to the contact sharing between eWay-CRM Mobile and other Android applications, you can work with business contacts on your phone. However, these contacts will not be included in your private contacts. On top of it, eWay-CRM works offline. The data will be stored in a central CRM database and you can decide who will have access to the selected contacts. At the same time, anyone in your workgroup can create or edit the contact, making changes accessible to everyone. This will give you a consistent, always accessible and up-to-date contact database. This solution is also available for iPhone users.