Compare Microsoft BCM with eWay-CRM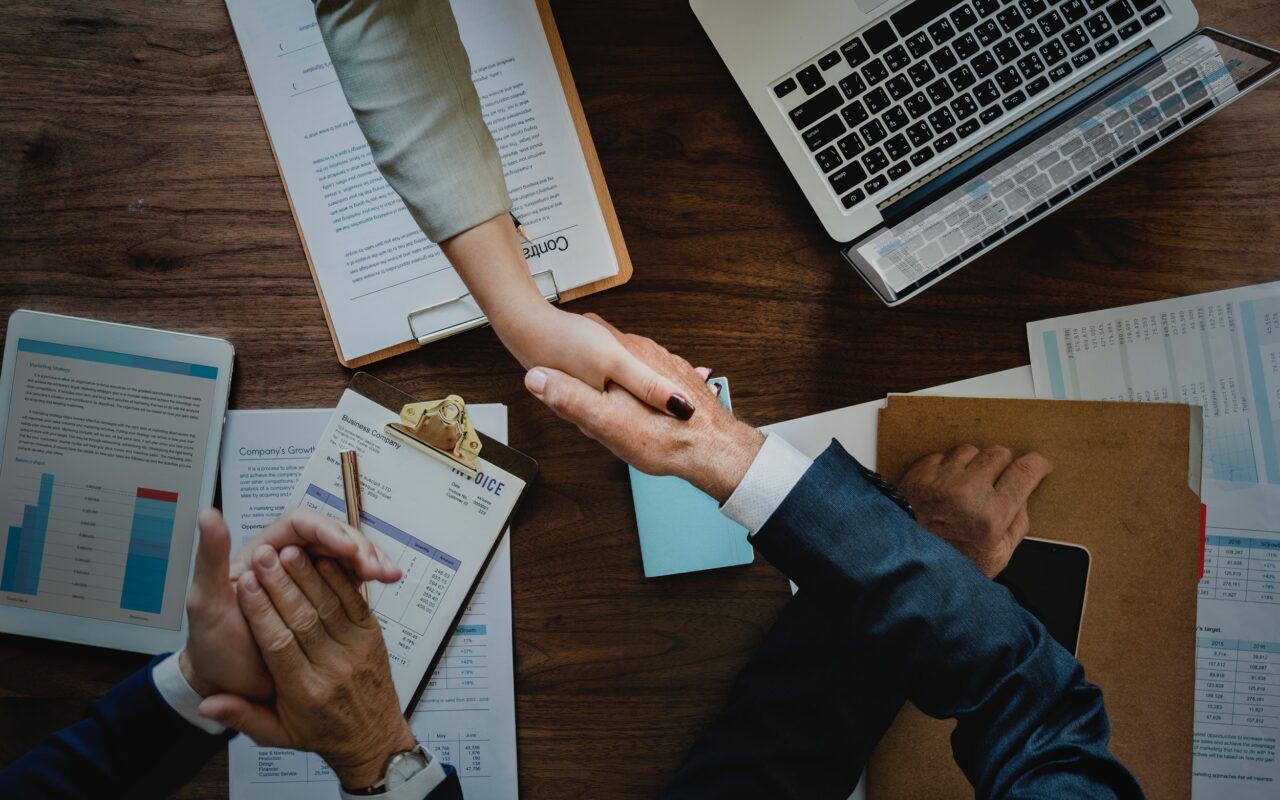 Small and medium businesses used to take advantage of Microsoft Business Contact Manager (BCM), which is a part of Microsoft Office distribution pack. Unfortunately, Microsoft discontinued the project, and it's no longer available since Office 2016. That is why companies look for Business Contact Manager alternatives.
eWay-CRM is one of the best BCM replacements, which is integrated right into Microsoft Outlook and provides a full stack of customer relationship management features we liked in BCM. It is accessible to small companies and scales up to enterprise functionality. In this post, we'll see how eWay-CRM copes with tasks entrusted to BCM.
Basic Features
BCM's strong side was customer management, marketing, and sales. Once you get an email address of a potential client, you can easily make them a loyal customer with individually-oriented campaigns and interaction history analysis. The eWay-CRM team believes that these features are essential for any business, so it develops them to be faster and more convenient.
At the moment eWay-CRM has all crucial BCM features on board, including:
Contact management modules which expand Outlook functionality and help getting the most of contacts you have.
Custom contact card fields help saving additional business-important information in client card for further usage.
Sales and Project tools track and automatize interactions between the company, partners, staff and clients.
Marketing module and Professional Mail Merge feature help to make a profit from the customer database by sending personal emails and offerings.
Integration with Microsoft Word and Excel lets you add important data to CRM just a click away. It also helps to process and share statistics and other crucial information.
At the same time, eWay-CRM concentrates on making CRM easy to work with but keeps advanced tools right to hand. Let's see how BCM features crucial for any business are implemented by eWay-CRM.
Interface and View
The major unit of any CRM is a contact card ‒ this is the place where all crucial info is stored. BCM expanded its functionality with modules that help create projects, adding extra information and tracking such interactions like sent emails or purchases.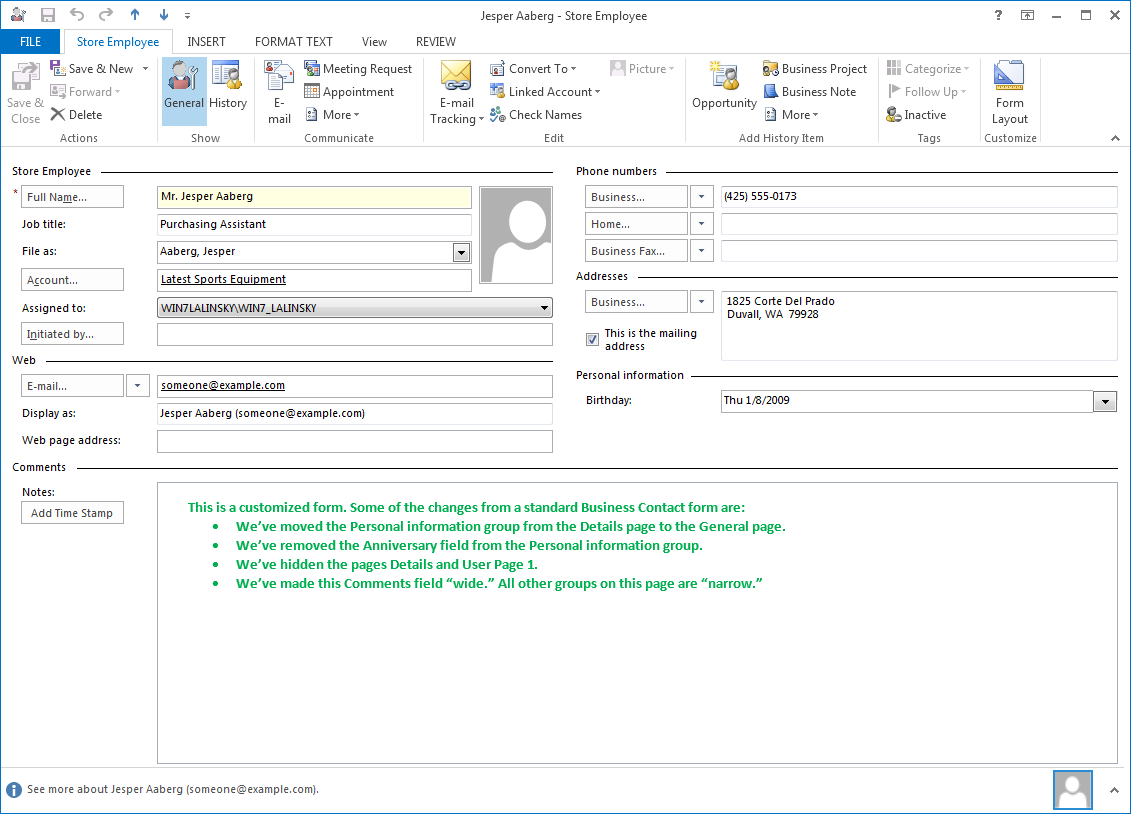 eWay-CRM makes management even more convenient by adding buttons and new screens to the common Outlook interface. You can see that it looks quite natural: no contradictory design or disrupting elements. And if you want to focus on CRM features, there is an eWay-CRM tab with all features in a single place.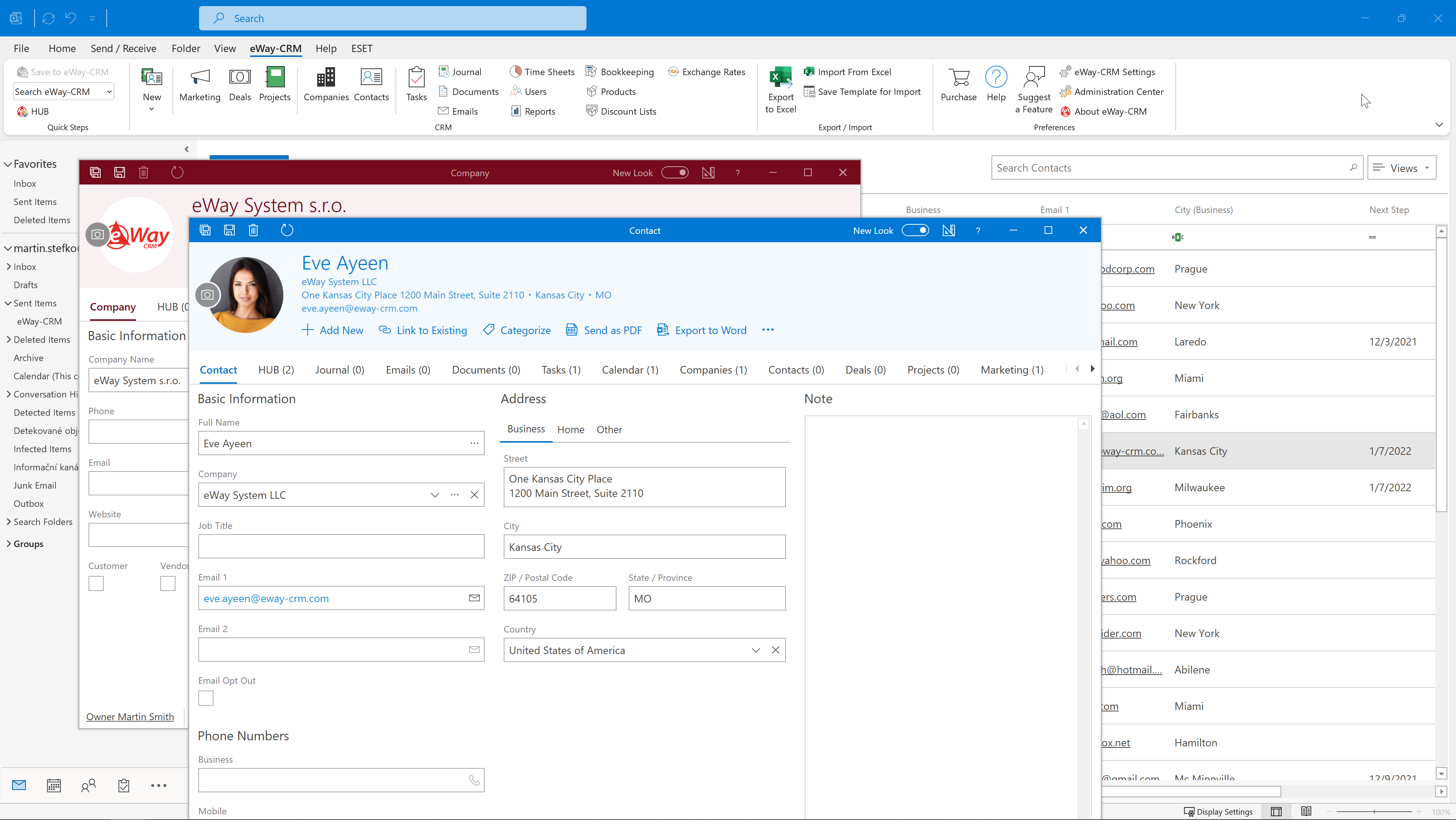 To access business processes, BCM had dashboards where you could place widgets with different statistics and tools. With eWay-CRM you can also click any customer, project, or another item and get access to any related information. So, you can track production, sales and delivery instead of trying to embrace everything at the same time.
Custom Data
Your business definitely has some unique customer criteria, which you'd like to find right in the contact card, e.g. purchasing ability or family status. BCM allows adding custom fields under a separate tab, and it could be a drop-down menu, text or number. Based on the customers' experience, eWay-CRM allows adding custom information right on the front page of the card.
eWay-CRM custom fields do not differ from default ones: since these fields are available in the main items view, you can use them for contacts and leads filtering and grouping. You can categorize clients by territories or industries to manage them even more effectively.
Data and Users
BCM could create new cards based on incoming emails as well as import and export data from and to Microsoft Word and Excel documents. Still, you had to make lots of things manually: for instance, move existing Outlook contacts to the system. eWay-CRM can synchronize contact data automatically, and you can keep your personal information away from business stuff. By the way, you can automatically copy plenty of BCM data to eWay-CRM with no third-party tools used. Please, check our migration guide.
As for documents, eWay-CRM duplicates them to the database, so important data doesn't disappear if someone deletes it from the computer. You can save any file types as a CRM entry or use them as an attachment to an e-mail. For instance, you can attach several design proposals to a sales opportunity. Thanks to image previews, it is easier to find the required file version.
Marketing and Projects
BCM has developed its reputation due to a convenient mailing module: you can send individual or mass emails based on personal data from contact cards with custom categories like local regions or industries. With eWay-CRM you can also track feedback: how many emails were opened, who of your customers followed the link and whether they unsubscribed or not. You can also link the campaign with Google Analytics to get complete statistics and evaluate marketing strategy effectiveness.
CRM apps work with customers and help handling internal business processes. With eWay-CRM you can track both sales opportunities and your existing customers as well as their, for example, support issues and other project types. Using eWay-CRM you can also get notifications of certain events. For example, your sales managers can be notified when the deal reaches the final stage with the "closed lost", so they can control the sales plan.
Pricing
At the moment, you can't purchase Microsoft Office with free BCM included. But you can download it for free and install Outlook 2010 and 2013 if you bought a full Microsoft Office suite before. Still, there is no support or updates, so you need to burrow into web forums and manuals, if something goes wrong. Besides, earlier versions of BCM do not support later Windows versions and Microsoft Office suites.
eWay-CRM offers scalable pricing starting at $20 per user and month. Besides a complete 14-day trial, eWay-CRM also offers a free version for unlimited users.
Integration and Requirements
BCM requires Microsoft Office by default and creates a Microsoft SQL Express database on a client computer. Even though it requires only 4 GB of disk space, the database creates additional load on the system and reduces performance.
eWay-CRM needs only Microsoft Outlook and automatically installs a light database engine called Microsoft SQL Local DB. It uses a server application, which you can put on a secure cloud facility to forget about IT administration. Free cloud storage is included even in the free version, so you can protect data right out of the box.
Conclusion
Now you know about features of eWay-CRM alternative, which has all the major BCM features we are accustomed to. As an additional benefit, you do not have to completely re-learn a new piece of software since we use a familiar Outlook-based interface.
Start a FREE 14-day trial and test the product in your business environment! If you have questions left or want to get an online demo, feel free to contact our sales via the feedback form.
Migrate your data from BCM to eWay-CRM with our webinar
You can also check our video tutorial showing the whole process of your data migration from BCM to eWay-CRM. More videos are available on our YouTube channel.