10 Tips on How to Save Time With eWay-CRM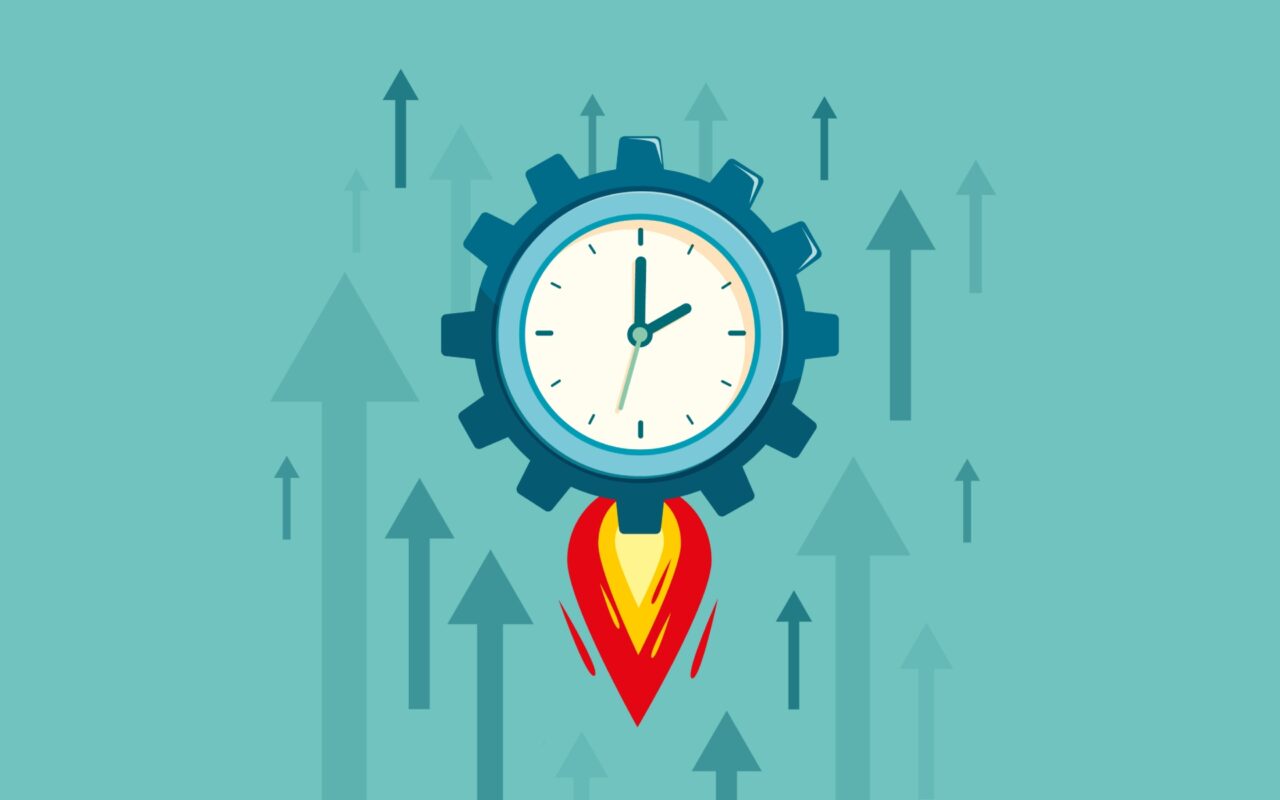 Time is money. And yet we often throw money away when we waste time at work. We do not have in mind procrastination or lack of commitment. Sometimes we simply do not know that some common activities can be simplified or automated. If your motto is "work smart, not long", take a look at 10 tips on how to save time with eWay-CRM.
Share photos from fieldwork
With eWay-CRM sharing makes a lot more sense. You can easily upload the photo to the project you are working on, and anyone who has access to the project will find it there. You can take a photo directly in the eWay-CRM Mobile application and assign it to the project. And even when you are offline. The data is synchronized when you reconnect to the Internet.
Similarly, a technician can also take pictures of customer service sheets and send them directly to eWay-CRM, where they can immediately take them over from the billing department and issue an invoice. It couldn't be simpler and clearer.
Write a journal during the meeting
Take notes right away, you won't remember important information later. Most of you have already received this advice at school. And so, when dealing with a client in a meeting or on the phone, write down everything important. Someone has Word, others use a pen and paper. In both cases, however, there are the same problems with sharing and retrieval as with photos from the field. And asking the client for the details of the arrangement is usually not professional.
TIP: Write down your tasks and feel free to delegate them directly to your colleagues. Thanks to that you'll leave a meeting with a "clear head" because you know you can rely on your system.
Use drag-and-drop to upload documents
Let's move back to the office, where we are constantly working with a variety of documents. Uploading them to the system in the traditional way "Add New" item and the document is not difficult. However, there is also a less obvious way to upload documents by dragging them directly into the eWay-CRM window from Windows Explorer. For most users, a single drag and drop is a more convenient and faster option. Especially when you need to drag, for example, 20 documents or photos at a time. And with such frequent tasks as uploading documents to CRM, comfort and speed are the ideal combination.
Get business opportunities right from the web
For many companies, the most important source to get an inquiry is a web form. Inquiries need to be responded to as soon as possible, and in the worst case, this means regularly checking the output of the forms via the website administration interface. In the best case, after sending the form, the sales rep will receive an e-mail and they can start dealing with the request immediately.
However, this means that you need to create a deal manually so that it can be included in reports, marketing campaigns, and the like. However, if you use the option of linking the eWay-CRM web form, the opportunities will be created automatically, so none will be forgotten, and you can work with them right away.
Create new opportunities directly from e-mails
Not all website visitors use forms. Some prefer to copy an e-mail address to Outlook, Gmail, etc. so that they can use formatting, an electronic signature, and so on. Or the request may come by e-mail if the potential customer finds a contact in a company catalog or from a friend.
In this case, the easiest option is to create a new opportunity directly from the e-mail. The advantage over manually creating a deal is that the system fills in the name of the e-mail subject, date when received, contact e-mail, and if the company already exists in eWay-CRM, it also fills in the customer and his contact details. A received e-mail will also be automatically attached to the new deal.
Take advantage of bulk changes in deadlines
Not everyone can catch up sometimes. Tasks are moved to the red zone after the deadline. When you're not catching up, a colleague or boss certainly won't tear your head off, but it's good to know the state of the task. Which is not clear when the task is lagging behind for a couple of days. But the last thing that has a priority in time is to open one task after another in Way-CRM and postpone the deadlines. So, what do you say?
You may not have known that in eWay-CRM you can postpone multiple tasks at once. With this feature, you can move the due date for any number of tasks at once. In a few seconds, you will get your tasks in order.
Set up automatic workflow actions
An important function of deals, projects, tasks, and marketing in eWay-CRM is the workflow. You know the status of the item by its workflow status. Depending on that, for example, deals can be filtered and searched, checked, reported, and so on. However, it is important to have correct and up-to-date data for all items. For example, checking projects requires a lot of time if you do not want to forget any of the clients. And if it is not as it should be, then it is double trouble.
The most effective solution is to follow up automatic actions of individual workflow states, thanks to which you will not have to check individual items. If you change the status of the project from the Proposal to the Contract, for example, the system will automatically create a task with a reminder in 2 weeks, thanks to which you will not forget to call the client and the software will automatically send an e-mail to the financial manager to issue the invoice. Once all these actions are done automatically, you will gain more time, the number of errors will be reduced, and the responsibility for individual tasks will be clearly set.
Use predefined user views
Almost no employee works with all the company data. It is impractical, for example, for a new sales rep to go through all the inquiries. Or for an employee to work in eWay-CRM with tasks other than their own. The only exception is when the sales rep wants to check the tasks assigned to others. Therefore, each user filters the data.
It is a very good practice of eWay-CRM users to use predefined user views. You can easily set up the most useful views for the entire company. Thanks to them, you don't have to make the required filter settings every time you hire a new employee, when you start using a new PC, and simply whenever you need to change the user view of opportunities, tasks, projects, and so on.
Use your custom fields
Every business is specific, some more than others. Your custom fields are often the only way to take full advantage of the system. Take, for example, the company's contact database. For most companies, it is sufficient to maintain a database of companies and individuals, and then assign functions and, of course, contacts to them. If a specific person is unavailable and you need to contact a colleague, no problem, you also register the company with the contact, and finding other contacts is a breeze.
However, insurance companies, for example, sort their contacts in a completely different way. Individual contacts are not primarily linked to companies but families. And that's something that no CRM system has in a default setup unless it's customized. But eWay-CRM wants to be used by everyone, as you can define your custom fields. In the case of an insurance company, it is a Family field. Thanks to this field, you can link contacts to families and don't have to look for a family member's details when talking to the client.
Use custom fields across modules
Custom fields in eWay-CRM can have a much wider use than streamlining contact records. Let's imagine other possibilities on the example of an audio-video company. It can, with the help of its custom field, indicate that the inquiry is about the sound system for commercial premises - i.e., audio. As soon as the deal is close won, a new project is created with the label audio. And society should be marked the same way.
If a company keeps track of its clients whether they have used audio or video services in the past, it can easily contact them in the future based on this information. For clients who have used sound services, the company can send a quotation for newly available sound equipment by e-mail. Or, on the contrary, they can contact clients selected from the list with a video solution quotation. The ideal adept is a client whose second company is, for example, a sports bar.
Conclusion
There are several ways to use special custom field information. As well as more tips on how to use eWay-CRM effectively. Therefore, we recommend that you keep an eye on the new tips to make the most of the system's capabilities. The success of any company directly affects how much information it receives from its customers, how well it organizes it, and how well and quickly it can work with it.